Motorcycle Accidents can result in some of the most serious and catastrophic injuries such as spinal injuries, brain injuries, loss of a limb and sometimes partial or complete paralysis. Auto Accidents involving motorcycle often prove fatal to the motorcyclist or the pillion rider. Motorcycle Accident Attorneys, Frekhtman & Associates represent victims of motorcycle accidents within New York City, Bronx, Brooklyn, Manhattan and Queens. If you are injured and seeking justice then do call us at 855-HURT-BIKE for a free consultation.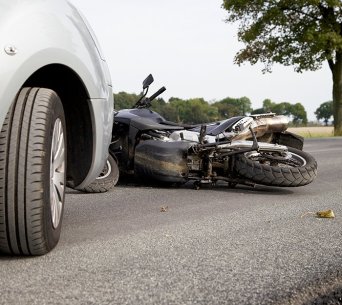 As a Motorcycle rider, the following data is extremely scary
As per the U.S. National Highway Traffic Safety Administration (NHTSA), in the year 2006, Compared to car, motorcycles are not equipped with safety devices to help prevent serious injury to occupants. Motorcycles lack of safety includes:
Cars: 13.10 cars out of 100,000 resulted in fatal crashes.
Motorcycles: 72.34 motorcycles out of 100,000 ended up in fatal crashes.
No air bags
No seat belts
Vehicle is much lighter
Occupants are exposed with no side protection
Lack of roof or railings in case of vehicle roll over
---
---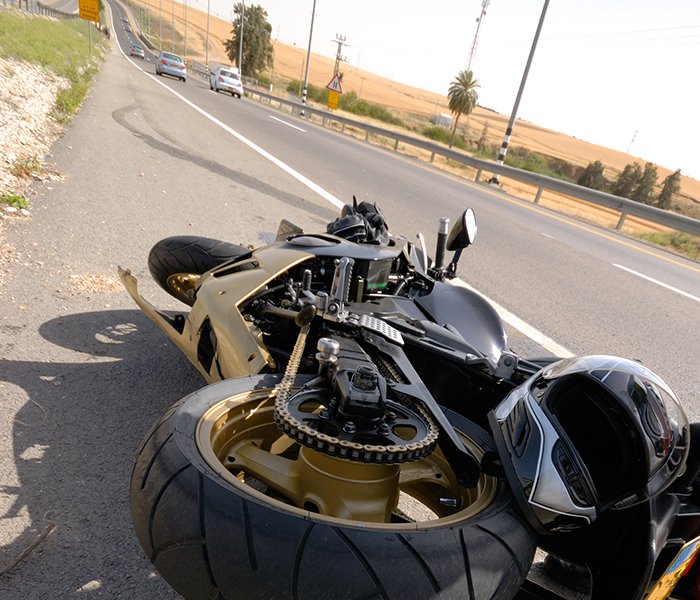 Financial Recovery from Your Motorcycle Accident
If you or a loved one was involved in a motorcycle accident, contact the experienced accident lawyers at F&A for a free consultation. We also litigate personal injury matters on contingency meaning our legal fee is a percentage of the amount we win for you and you never pay anything unless we win money for you first.
In New York, the no fault law does not apply to motorcycles. This means that a motorbike accident victim must pay out of pocket or use their medical insurance to pay for medical care. No Fault or Personal Injury Protection (PIP) benefits do not apply to motorcycle accidents as they do with people injured in automobile accidents. However, any out of pocket expenses incurred in paying for medical care, prescriptions, and other damages can be claimed as an expense and recovered in litigation.
Motorcycle Injuries Lawsuits
Motorcycle accident studies have found that in a majority of motorcycle accidents, the motorcyclist was not at fault in the auto-collision that caused the injuries. The personal injury attorneys at F&A provide you with accident reconstruction analysis to understand how your accident happened in order to prove your case in court.
Negligence is the failure of a vehicle operator to exercise due care which resulted in an accident, injury or death, when dealing with motorbike accidents. It is a very hard allegation to prove, but experienced lawyers that are skillful and smart should have no problems showing negligence by interviewing witnesses, correct documentation and compiling a case that will meet the correct standards for negligence. Also, if the accident happened due to a defect on the actual motorcycle, you may also be entitled to receive punitive damages from the supplier and/or manufacturer.
Since most motorcycle accidents are very complex and more difficult to handle, it is imperative that you act quickly and find a lawyer to address any questions and/or issues that probably will arise so that you may get all the help that you are deserved.
Contact NYC Accident Lawyer at 855-HURT-BIKE for a legal consultation absolutely free.
NY Law Firm serves as an advocate for motorcycle passengers
Motorcycle accidents are a serious problem on the roads. The CDC reports that between 1999 and 2008, motorcyclist deaths more than doubled, even as there were declines in other kinds of vehicular collision fatalities.
In addition to examining the safety and driving behaviors of motorcyclists, and whether or not they shared the fault for a crash, it's important to consider motorcycle passengers as well. Motorcycle passengers are also vulnerable and exposed to collisions on the road; furthermore, they have little to no control over the behavior of the motorcycle driver (let alone any other drivers on the road).
The vulnerability of motorcycle passengers was highlighted in two recent accidents where passengers sustained fatal injuries. In one accident on the New York State Thruway, a motorcycle operator lost control of his vehicle, resulting in critical injuries for him and death for his passenger.
---
In the second accident, which took place in the Grand Central Parkway in Queens, a motorcycle operator again lost control of his vehicle, putting him in the hospital with stable injuries and resulting in fatal injuries for his passenger.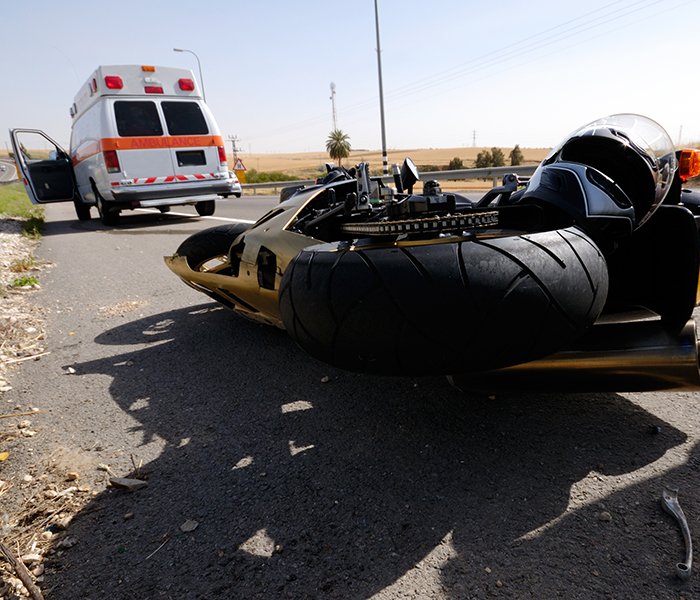 How Our Accident Attorneys Can Help
Motorcycle passengers can require legal representation after an accident as well. One of the main issues they may face is which insurance companies to file claims with. For example, they might turn to the motorcycle driver's insurance company along with the insurance company for the drivers of other vehicles involved in the crash. A lawyer can help with sorting out insurance issues, processing complicated claims, and fighting for sufficient coverage.
Motorcycle passengers may also need representation in a personal injury lawsuit, or their loved ones may seek to file a wrongful death suit if they don't survive. Having an experienced legal advocate on your side increases the chances that you will obtain the compensation you need to cope and heal after an accident.
---
Be sure to Contact Us to discuss your case. We work with a dedication to your needs and well-being.
Motorcycle Accident Statistics and Safety Links