Construction Accident Lawyer Offers Tips to Prevent a Fall from a Ladder or Scaffold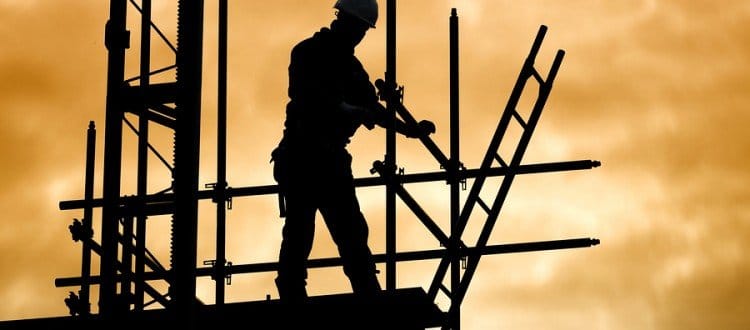 Working in construction is dangerous.  According to the Occupational Safety and Health Administration (OSHA), one in five worker deaths are in construction.  The primary cause is falling, often from a ladder or a scaffold.   Following a few simple safety tips can prevent some of these falls.
Tips for Safe Ladder Use
Follow the manufacturer's instructions for setting up the ladder.   Wear shoes with non-slip soles.
Carry materials up the ladder with a line rather than trying to carry them in one hand while holding the ladder with the other.
Face the ladder and keep your body centered when climbing.  Firmly place one foot on each step before lifting the other foot to reach the next step.
Do not stand on the top step of the ladder or on the step that is closest to the top.
Do not reach too far to one side or the other when standing on a ladder.
Tips for Safe Scaffolding Use
Securely attach the scaffold to a building structure.  Do not simply lean the scaffold against it.  Do not mount the scaffold on unsteady items such as barrels, boxes or loose bricks.
Clear debris from the scaffold platform. This includes tools, materials, trash or other items that can cause a trip and fall.
Ensure that the scaffold is structurally sound and able to hold its own weight as well as four times the weight of its intended load
Make sure that the scaffold has secure toe boards, guardrails and midrails.
Do not work on a scaffold during rain storms, wind storms or snow storms.
Have you had a fall from a ladder or scaffold?  If so, then contact us.  Our firm understands the complexities of ladder and scaffold accidents.  You might be entitled to compensation for lost wages, medical bills, pain, suffering and more.