Trench Accident Lawyers Provide Advice to Victims of Construction Site Trench Accidents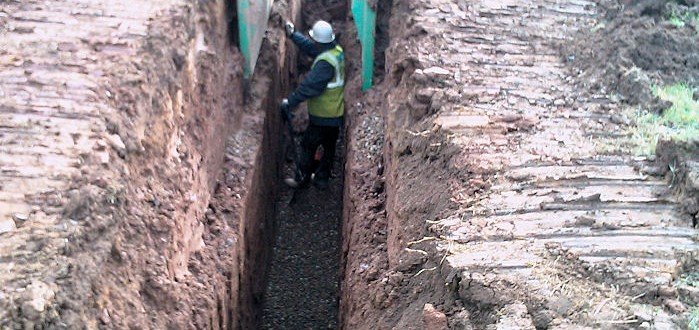 One of the most hazardous jobs in the construction industry is working in trenches. Trenching accidents account for an estimated 100 fatalities and over 10 times that many injuries annually.
Collapses, and cave-ins are the most common trenching accidents. Other injuries and fatalities occur from suffocation, inhaling toxic fumes, falls, electrocution, drowning and explosions.
OSHA (Occupational Safety and Health Administration) has established laws and regulations aimed at protecting trench workers and provide a safe working environment.
Negligence, in the forms of carelessness, lack of knowledge, or simple disregard of these implemented safety precautions can lead to a workers' injury or death. Safety on the job is everyone's responsibility. Knowing and following outlined safety precautions can prevent injuries and fatalities.
Accidents happen. Accidents can be avoided. Talk to the professionals at Frekhtman and Associates to see if you may have a legal case against a negligent party or company.
Our experienced attorneys understand the long-term implications of a construction site injury or fatality. Medical bills, in addition to everyday living expenses can become insurmountable in a very short time, if the injury requires a long-time absence from work. We will work to recover what is owed to you.
We strongly advise that you call as soon as possible. Conditions at work sites change rapidly, and critical evidence can be lost in a matter of hours.
If you or a loved one has suffered an injury or fatality in a trench accident, contact us. We will fully investigate the incident, determine who or what was at fault, and advise you of your legal options.