Why You Need to Consider a Quadriplegia Injury Lawyer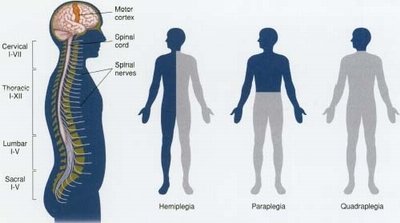 An injury severe enough to cause quadriplegia is one of the most devastating that a person can endure. When someone becomes quadriplegic, it means that he or she can no longer feel any sensation in all four of the limbs. Quadriplegia occurs after a serious injury to the spinal cord. The following are typical causes of spinal cord injury:
A car, truck, bicycle, or pedestrian accident involving a collision with the driver of that vehicle
Accidents on the job, which are most common in the construction industry
Sustaining a significant injury while participating in a sporting event
Malfunctioning consumer products
Lifetime Care of Quadriplegia Costs Millions of Dollars
When a serious accident involving the spinal cord occurs, patients and their families are most concerned about recovery. They focus all of their time and attention on getting through the countless surgeries and eventually having the person discharged from the hospital. These initial expenses are astronomical by themselves.
Once reality sets in, the quadriplegic individual and his or her family realize the full financial burden of this condition. In addition to the cost of a wheelchair and physical therapy, the entire living space must now be made accessible. That means an expensive remodel of the home or having to move into another home. If the injured person was the primary breadwinner, the entire family suffers due to his or her inability to continue working in the same position. Our quadriplegia injury lawyer understands your position and is here to help.
Don't Delay in Scheduling a Case Review
When the accident and resulting catastrophic injuries occurred due to the negligence of another party, it's in your best interest to discuss your case with Frekhtman & Associates. You may be entitled to various forms of compensation for the injury, including payment of medical costs and lost wages for a lifetime. Please contact us today to learn more about the possibility of filing a personal injury lawsuit against the responsible party.