New York Personal Injury Lawyers – Frekhtman & Associates represent victims of burn injuries within New York and Bronx. Call us at 1-866-ATTY-LAW for a free legal consultation.
Burn injuries may require reconstructive surgery, skin grafts, rehabilitation & physical therapy, and often leave permanent scarring and disfigurement. The pain and suffering in a burn injury or fire accident matter can be atrocious. In addition, the hospital bills for burn injuries average from $50,0000 to $200,000 or more.
Burns can occur from incidents that happen uncontrollably or by fault. An fire accident or burn injury may happen because of:-


– Fires in apartment buildings, hotels, residential homes, stores, or office buildings
– Explosions
– Refinery explosions or fires
– Chemical spills such as oil spills
– Electrical problems
– Negligently leaving cigarettes burning
– Car fires due to crashes or fluid leaks
– Improper or missing fire escapes, smoke detectors, and other safety devices
– Defective products
According to data from the U.S. Fire Administration,:
Burn from very hot tap water cause more deaths and hospitalizations than any other liquid burn.
Most common burns from defective products come from curling irons, hair curlers, space heaters, gas ranges, ovens, gasoline, irons, and fireworks.
In the United States, five hundred children are killed each year due to fires
In the United States, more than 40,000 children are injured due to fires
In 2003, more than 83,000 children were sent to the emergency room with burn injuries
In 2004, less then 75% of all homes had at least one smoke detector that was fully functional
Landlords or property managers may be liable for burn injuries that occur due to locked fire exists or building code violations. Malfunctioning, insufficient, or defective smoke detectors, sprinklers, and other fire safety equipment can lead to liability. Often buildings are not in compliance with the building code and fire department regulations with respect to clearly marked fire exits.
Our law firm works with engineers and fire safety experts to investigate a claim. It is crucial to contact an experienced lawyer immediately so that witnesses may be interviewed, the scene be properly examined, and physical evidence collected. Once a lawsuit is filed we also work with economists, life care planners, vocational rehabilitation experts, top medical doctors, and fire safety experts to prove your case. We never charge our clients a fee. Our compensation is a percentage of the money we win for you at the end of your case. Call us for a free consultation.
Our trial lawyers specialize in burn injury and fire accident matters. We hire experts in the field of fire safety to prove liability including former fire-fighters, fire safety and risk analysis professionals, engineers, and others. A burn injury can have a disastrous and profound impact on an individual's life. Burn injuries are classified in stages: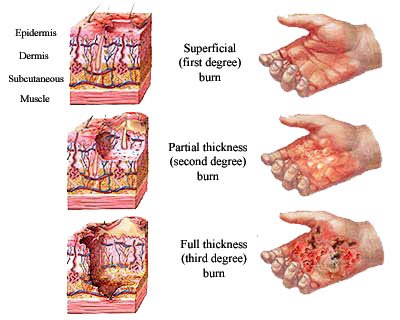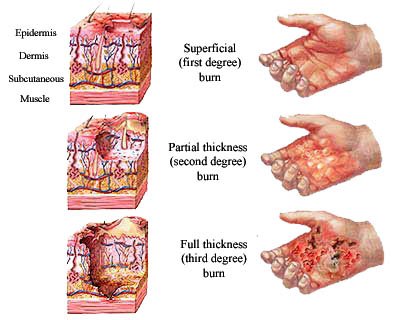 If you or someone you know sustained a burn injury, you may be entitled to compensation. Whether or not you have a legal case is a question you should evaluate with an attorney during a consultation.
If you have been a victim of burn injury, then you should contact Burn Injury Attorneys – Frekhtman & Associates. We will help you receive compensation you deserve. Free Consultation with NY Burn Injury Lawyer at 1-866-ATTY-LAW (866-288-9529)/(718) 331-7700