Frekhtman & Associates in News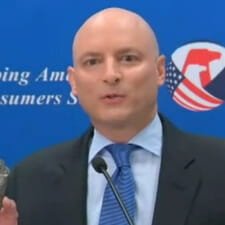 501,000 Hoverboards Recalled Nationwide Over Exploding Batteries. At least 99 incidents of overheated battery packs have been reported, causing burns and property damage.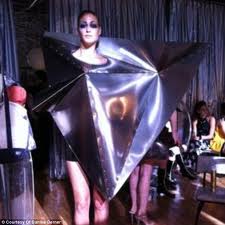 We represent Brooklyn Model Danika Gerner who suffered herniated disc and nerve damage during filming of (MIB)Men in Black-3.
Read More at NYPost.com Read More at Dailymail.co.uk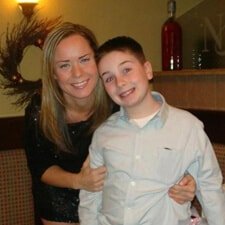 F&A injury lawyers file lawsuit against Swagway in hoverboard fire injury matter.
Read More at NYDailyNews.com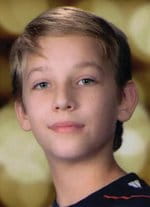 This case where we represent the family of Nicholas Naumkin in a civil lawsuit against the homeowner who left a loaded gun in a dresser drawer found by his son who played with the gun and shot Nicholas.
Read More at Saratogian.com Read More at Saratogian.com Read More at Timesunion.com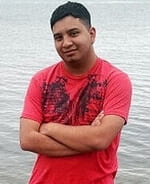 Also we represent the family of Jhordan Caballero who was killed in a Brooklyn fire.
Read More at NYDailyNews.com Read More at Dailymail.co.uk Read More at Abclocal.go.com
Daniel Malakov – Wrongful death case
Frekhtman & Associates represents the family of slain dentist Daniel Malakov in a civil wrongful death lawsuit against Mikhail Mallayev and Mazoultov Boroukhova. The criminal trial against Mallayev and Boroukhova is currently pending in Queens. The trial started in early February 2009. The wrongful death action was filed in October 2008 and will proceed following the conclusion of the criminal trial. The wrongful death action is brought on behalf of Daniel Malakov's daughter, Michelle Malakova, his brother Gavril Malakov, and other family members. This tragic story gained regional and national attention in October 2007 when Daniel Malakov was gunned down in a Queens playground while he was with his daughter. Authorities later arrested Mikhail Mallayev, a relative of Daniel Malakov's wife, Dr. Mazoultov Boroukhova. Some time later, Boroukhova was arrested and charged with murder and conspiracy to commit murder. The prosecution in the criminal trial alleges Boroukhova hired Mallayev to murder Daniel Malakov because she refused to abide by the family court order granting Daniel custody of Michelle. Sources have indicated Boroukhova's family threatened Daniel Malakov and his family weeks prior to the murder.
Latest news stories about the Malakov case: NYpost.com | 7online.com | Nytimes.com
Chinatown Van Accident – Pedestrian Accident Case
Frekhtman & Associates represents one of the children injured when a van driven by an employee of the China Chalet, Inc. plowed into a group of children who were walking on a sidewalk in lower Manhattan. Two children were killed as a result of this accident. A lawsuit has been filed in Brooklyn Supreme Court on behalf of the firm's infant client by her mother and natural guardian.
Latest news stories about the Chinatown van accident case: NYDailyNews.com
Medical Malpractice Case – Failure to diagnose and treat cancer (neuroblastoma) in an infant
Frekhtman & Associates is investigating an action involving an alleged failure to timely diagnose cancer in an infant. Despite frequent visits to a pediatrician, a 1 year old boy was diagnosed with neuroblastoma. Due to the severity of this disease, doctors have prognosed a 50-50 chance of survival. The boy's parents claim they complained to the doctor about problems feeding, stomach pains, and other relevant symptoms. However, the doctor refused to order any diagnostic tests.
Head on collision with a Tractor Trailer/ Truck
A severe head on collision occurred in January 2009 in upstate New York. A truck crossed over into the wrong lane of traffic and slammed into a car. The driver of the car suffered severe injuries and was hospitalized for a prolonged period of time. A lawsuit has been filed by Frekhtman & Associates on behalf of the car driver.
Quadriplegia following Truck Accident
A tractor trailer rearended a private automobile in upstate New York in late 2007. A passenger in the car suffered severe injuries including quadriplegia or complete paralysis below the neck. Frekhtman & Associates has filed a lawsuit against the truck/ tractor trailer owner & operator as well as a lawsuit against the manufacturer of the car the plaintiff was sitting in. The latter action sounds in products liability for failure of air bags to deploy despite such a horrific crash.
New York Medical Malpractice
New York Hospital causes severe burns and permanent injuries during routine IV placement Frekhtman & Associates is involved in the discovery phase of litigation against a major New York hospital. Allegedly, a nurse improperly inserted an IV which led to extravasation of potassium chloride into both of the patient's arms and elbows. The patient required numerous skin grafts and surgeries to repair the horrific injuries and will be left with permanent scarring.
A man working demolition in a building under construction in Tribeca was caused to fall three stories when he stepped into an uncovered hole on the third floor of the building. As a result, he fell three floors down inside the building landing on a dirt basement. The young man was taken to a local hospital where he was treated and released. Miraculously he suffered no broken bones. However, due to extreme knee pain he is treating with an orthopedist and a Labor Law action is about to be filed.
Car Accident lawsuit against Drea DeNiro
Frekhtman & Associates represents a bicyclist who was struck by a driver operating a car owned by actress Drea DeNiro, the daughter of actor Robert DeNiro. The bicyclist suffered severe injuries and is still undergoing medical treatment. The case is in discovery at this time with a trial to be scheduled in late 2009.
Tractor Trailer Accident on the Cross Bronx Expressway
Frekhtman & Associates represents a truck driver who was rearended by another tractor trailer in the Bronx. The case will be scheduled for trial in late 2009. It involved a total of four vehicles plus an unidentified fifth vehicle that fled the scene. Our client sustained horrible injuries to his elbow, wrist, and shoulde requiring a total of six surgeries. In addition, he recently underwent a spinal surgery to his lower back.
Severe brain injury following Trip and Fall on New York City sidewalk – Brain Injury Case
Frekhtman & Associates represents a man who suffered a severe brain injury after being caused to trip and fall hitting his head against a cement sidewalk. He was rushed to a hospital where a craniotomy was performed. Following the accident, the patient had memory loss, depression, inability to concentrate, and other symptoms consistent with traumatic brain injury. An MRI of the brain followed by a PET SCAN of the brain confirmed the traumatic brain injury diagnosis. Discovery is about to be completed in the next few weeks and a trial date should be scheduled in mid 2009.