The death of a loved one due to avoidable negligence is one of the most tragic events someone can experience. Surviving family members who lost a loved one unexpectedly due to fatal injuries are known under New York law as legal dependents may be able to recover financial compensation by filing a wrongful death case. A wrongful death lawsuit investigation by experienced civil jury trial lawyers will include a thorough investigation, discovery, and trial preparation to hold the responsible parties accountable. Our wrongful death attorneys have handled lawsuits stemming from all types of personal injury accidents: car accidents, truck accidents, drunk driving, motor vehicle crashes, commercial truck collisions, construction accidents, medical malpractice, nursing home abuse, and other fatal accidents.
Our trial attorneys have won record-setting wrongful death verdicts including a $69 million dollar verdict. Protect your legal rights and understand your legal options, legal duty, and legal obligations. Contact our law firm for a free consultation to obtain appropriate compensation. An experienced attorney is invaluable especially when handling wrongful death matters.

Did you lose a loved one due to negligence?
The NYC wrongful death lawyers at Frekhtman & Associates specialize in handling complex wrongful death cases and lawsuits on behalf of family members that experienced the tragic loss of a loved one due to someone else's negligence. The statute of limitations for wrongful death in New York is two (2) years from the date of death. These are strict time limits that cannot be extended.
How does a wrongful death claim work ?
When someone dies due to the negligence of another party, a wrongful death lawsuit can be filed. First, a family member must be appointed by the Surrogate's Court and issued letters of administration. The appointed family member becomes the personal representative of the estate of the decedent. An administrator represents the estate of the deceased. Usually a close family members files for letters of administrator and is then appointed by the court. This person would then testify at deposition, trial, sign documents, and otherwise serve as the plaintiff in the lawsuit. If a plaintiff dies while a lawsuit is pending, the case is stayed until a personal representative is appointed.  Family members including legal dependents will then be able to recover financial losses incurred from the death.
What is the New York wrongful death law ?
Wrongful death can happen after many different types of personal injury accidents – car, truck, motorcycle, bus, construction accident, workplace accidents, slip, trip & fall, premises, product liability, defective products, medical malpractice, or other. Basic principles of personal injury law apply since a wide range of accident types can result in wrongful death. The wrongful death suit is for the horrible injury and death damages component suffered as a result and NY law has provisions that deal specifically with this type of legal action. Some cases have both a pain and suffering lawsuit as well as wrongful death. In that sense, wrongful death cases have many similarities with personal injury lawsuits including filing a claim, dealing with an insurance company, and negotiating settlement or proceeding to a jury trial. New York Estates, Powers and Trust Law (EPTL) section 5 – 4.1 empowers the legal representative known as the administrator of the Estate to bring a wrongful death action.
Who Can File a Wrongful Death Claim in New York?
The legal dependents and family including the surviving spouse of a deceased individual are entitled to recover for wrongful death. In a wrongful death action, surviving beneficiaries can include:
A surviving spouse
Surviving Children
Parents
Immediate loved ones and Family members
How much can family members recover in NY Wrongful Death Lawsuits?
EPTL 5-4.3 discusses the amount of recovery and compensation in wrongful death lawsuits. Because it is a financial or pecuniary loss statute, the plaintiff must prove the loss of support family members suffered as a result of the death. These are compensatory damages for the surviving family and can include:
-loss of support because the family relied on the decedent's earnings
-loss of parental care and guidance
-loss of services to the decedent's spouse also known as loss of consortium
-medical expenses incurred before death
– funeral costs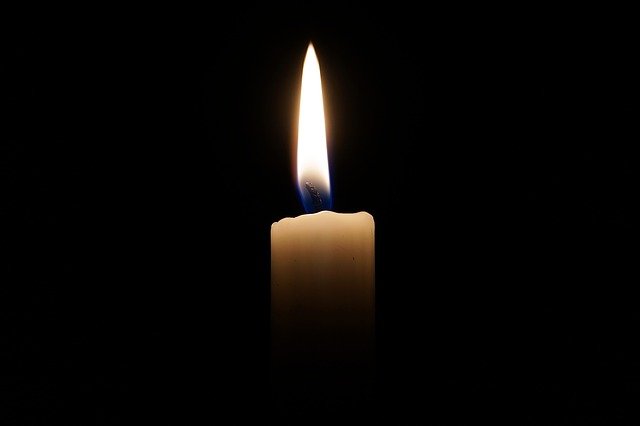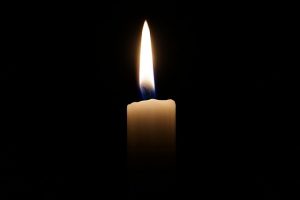 In addition to wrongful death, there can be concurrent legal claims for conscious pain and suffering before death, fear of impending death, the zone of danger emotional distress or mental anguish claims, and other similar legal claims. The wrongful death statute in NY is restrictive as it focuses only on pecuniary loss. This is why an attorney must fully understand and prepare the case to maximize pecuniary losses in accordance with the law. The intent of the statute was to relieve the financial burden on surviving family members including a spouse and children by reimbursing them for their economic losses. Other damages such as exemplary or punitive damages may be available depending on the facts and circumstances since punitive damages are intended to punish the responsible party for egregious conduct. It is vital to hire an experienced attorney so that the necessary evidence to prove a wrongful death claim is properly presented to the court.
Related Wrongful Death Posts
Can family members obtain financial compensation for emotional distress or emotional anguish?
Unfortunately, the wrongful death law in NY is restrictive and does not allow for monetary damages for emotional distress or mental anguish after the death of a loved one. If a family member was in the zone of danger and witnessed a family member's death, recovery for emotional distress is allowed against the negligent party.
What do you do when handling wrongful death lawsuits?
Very often it is imperative to hire experts. These can include:
-economists
-financial analysts and other financial professionals
These experts can help your lawyer recognize and prove the full financial losses associated with this wrongful death since all cases are unique. Losses can include lost wages, medical bills, loss of business profits, cost of care, pain, and suffering, and other monetary losses and costs. Proof should be submitted showing the financial losses suffered by the surviving family.
We, therefore, retain expert economists and financial analysts because every wrongful death case has its own set of associated losses, including lost wages, the cost of care, and many other monetary costs as well as pain and suffering. In order to accurately assess what these costs will be in the future, we use these financial professionals in order to derive the best possible resolution for our clients. The right experts working with a knowledgeable attorney can protect your legal rights.
What Do You Have To Prove to Win a NY Wrongful Death Claim?
In New York, you must prove both liability and monetary financial or pecuniary losses to have a valid wrongful death claim:
-Negligence or a failure to use reasonable care caused the death; this means the defendant was at shown to be at fault.
-Monetary or financial damages and losses as a result of death.
Surviving family members including children, spouses, parents, and other legal dependents and or beneficiaries are entitled to recover. To obtain a detailed free consultation about a wrongful death claim, contact us at (212) 222-1111.
What damages or types of compensation can be obtained in a wrongful death lawsuit?
Due to the restrictive nature of NY's wrongful death statute as codified in the EPTL, to types of damages can be recovered: economic loss or financial loss and the conscious pain and suffering prior to death.
The estate is entitled to economic damages that include:
– lost earnings or wages calculated from the date of injury to the date of death; expected loss of future income to the family
– cost of medical care and or nursing care until the death; this includes medical bills and other health expenses
– funeral expenses
– fear of impending death if it can be shown that the victim knew he or she was about to die.
Surviving family members and legal beneficiaries can recover the monetary value of financial support loss as well as the loss of services for a spouse. Children can recover from loss of parental care and parental guidance. This can also include parental nurturing and education. Family members cannot recover money for the pain and suffering they had because of death. The exception is a family member in the zone of danger who witnesses the accident and death. If a spouse remarries that does not reduce the amount he or she would recover.
The claim for the pain and suffering before death can be filed by the decedent's estate and is often referred to as a survivorship action. In New York, a plaintiff must prove the decedent had "cognitive awareness" or was conscious of what was happening after the trauma occurred. 
A family member who has lost a loved one has suffered a horrible and tragic experience. Consulting with an experienced and compassionate legal team in this difficult time can be helpful in understanding your legal options now and obtaining full compensation under NY law later on.
How much of a wrongful death settlement or verdict can I expect?
Settlements and verdicts vary depending on a number of factors including legal liability or the extent to which you can prove the responsible parties are in fact at fault and can be held accountable. Further, the venue where a lawsuit is heard, who the plaintiff was, who the personal representative is, who the judge is, what jury is selected, the overall damages sustained, the impact of the death to the family and surviving legal beneficiaries are all factors that influence the ultimate amount of compensation.  In a wrongful death case, the personal representative will meet with the other beneficiaries and their lawyer to discuss settlement offers.
What is the Pre-Trial and Settlement Negotiation Stage?
Pre-Trial is usually defined as post Note of Issue when a case is on the court's trial calendar and is called for a settlement conference to attempt resolution. Private mediation can also be held. The parties may discuss settlement at any stage from pre-suit up to the time when a jury is about to render its verdict. Settlement can be discussed directly with the insurance company or with the defense counsel hired by the insurance company to defend their policyholders or insureds.
How Our NYC Law Firm Can Assist You with Your Wrongful Death Lawsuit
Frekhtman & Associates is a team of experienced wrongful death and personal injury trial lawyers who have helped countless families in their time of need after the loss of a loved one. We fight tirelessly for full compensation leaving no stone unturned. We are passionate about what we do and treat our clients like we would want to be treated. Allow us to obtain justice for you.
What types of personal injury cases result in wrongful death?
Lawsuits for wrongful death can arise from any personal injury including a car accident, truck accident, drunk driving motor vehicle accidents, commercial truck crash, construction site accident, medical malpractice, and many other types of accidents that result in fatal injuries. It is vital to consult with a qualified attorney who is an experienced personal injury attorney in wrongful death claims. This will ensure you receive the maximum amount of fair compensation and full justice.
Wrongful death claims can also arise in negligent security claims as a result of criminal or intentional acts like assault or murder where separate criminal charges are also filed.
All of the above are civil cases usually filed in New York State Supreme Court against responsible parties who violated safety rules or legal obligations. Some cases are also heard in the Civil Court of the City of New York usually if they are transferred from the Supreme Court. Criminal cases have a different burden of proof known as reasonable doubt and are heard in Criminal Court for the county where the crime took place. For more serious actions like robbery, murder, intentional acts, or other felonies an indictment is needed while smaller misdemeanors are handled in NYC courts.
How Do You Prove Fault in a Wrongful Death Lawsuit?
Similar to a personal injury claim, the plaintiff, the personal representative of a deceased person, must prove the defendants being sued are at fault or liable. In some counties such as in Brooklyn and Queens, there are separate trials for liability. The liability trial answers the question of who is at fault and assigns a percentage of blame to the offending party. After that verdict is issued, a new trial is commenced on damages usually with the same jury but sometimes even at a different time with a new jury. This process is known as a bifurcated trial. Negligence is the failure to use reasonable care or take reasonable safety precautions to avoid wrongful conduct. Contact our law firm for a free case review and in-depth investigation including accident reconstruction, financial experts, and pecuniary loss experts.
Contact the Top Rated Wrongful Death Attorneys at Frekhtman & Associates

You may feel like curling up in a ball and hiding from the world right, but securing your future and that of your family means acting now. Nothing can truly make up for the loss of your loved one, but the wrongful death attorneys of Frekhtman & Associates can work to ensure you have a more secure financial future.
Call the New York City wrongful death lawyers at Frekhtman & Associates for a free consultation at (866) ATTY-LAW.