Exactech Knee Replacement Lawsuit Attorney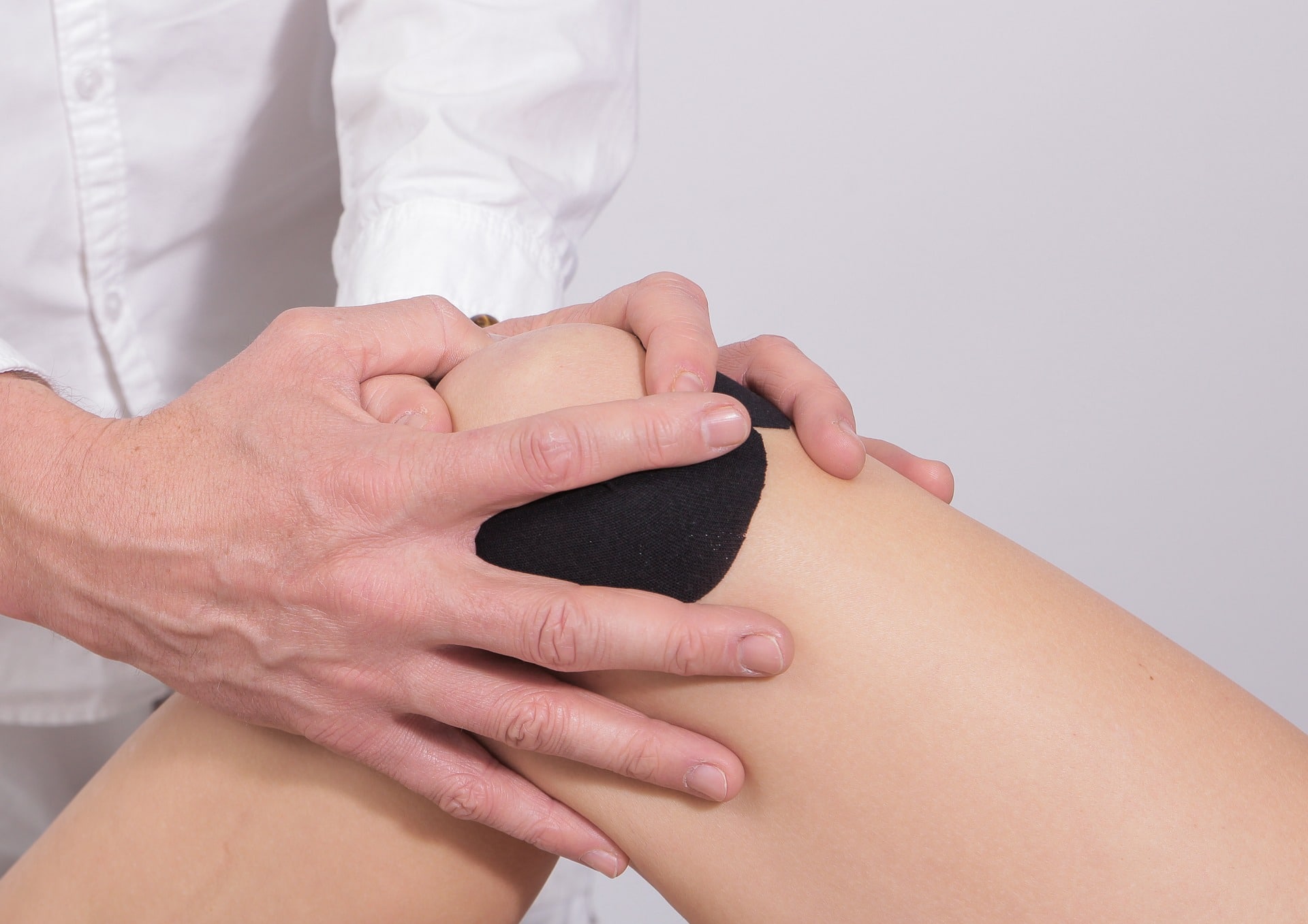 Every year, doctors perform knee replacement surgery on thousands of Americans. While some patients develop serious pain due to osteoarthritis, others suffer harm in major pedestrian or motor vehicle accidents. Construction workers also incur knee injuries due to catastrophic falls or repetitive job tasks that wear out their knee joints. Of course, various sports activities can also damage knee joints due to frequent stop-and-start movements and repetitive use. Whatever the cause, once knee pain becomes unbearable or mobility problems arise, most people choose to undergo some form of arthroplasty – commonly referred to as knee replacement surgery.
While these operations are usually successful, some are now failing patients because the artificial joints the surgeons used are now considered defective. In February of 2022, Exactech — a company that develops joint replacement implants, technologies, and instruments — issued a recall for many of its knee and ankle replacement devices. This company has also disclosed that doctors have been implanting these in patients for 18 years (between 2004 and 2022).
If you or a loved one had knee replacement surgery during that timeframe (and are currently experiencing serious complications due to an Exactech device implant), our law firm can help you pursue a lawsuit for financial damages against this company.
Contact our team at (212) 222-1111 for your free case evaluation.
The following information looks at the recalled Exactech knee joint devices, the factors that help doctors decide if you need a first (or second) knee replacement surgery, and possible surgical complications. The article notes key steps the Mayo Clinic suggests you take while preparing to have knee replacement surgery.
What has caused this Exactech medical knee joint device to fail?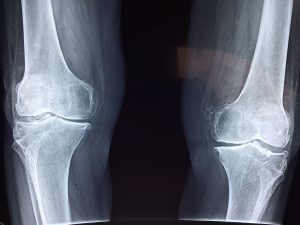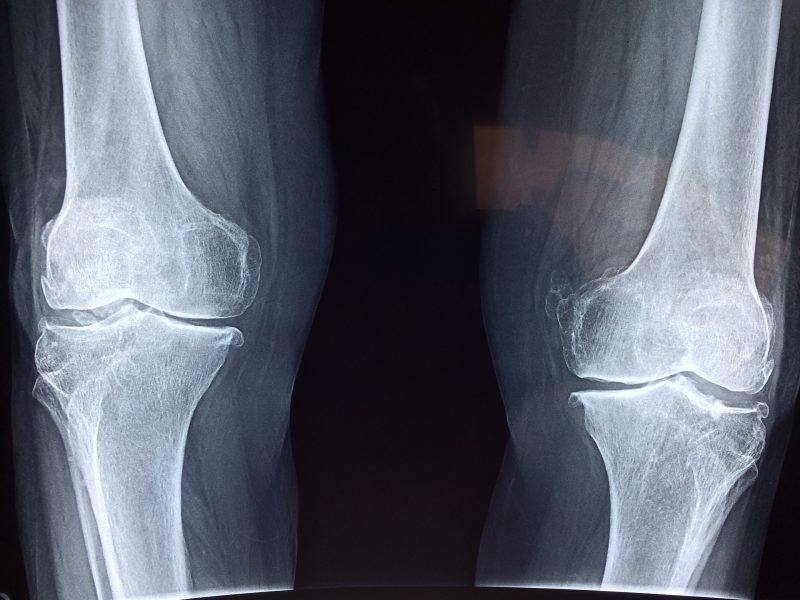 It is currently believed that the knee inserts were not packaged properly – causing the parts to become exposed to oxygen before they were implanted in your body. This type of oxidation can cause these medical devices to degrade over time – much sooner than otherwise expected seriously. This can force many patients to undergo a secondary/revision surgery so that the faulty plastic parts can be removed and replaced with fully functional ones.
An investigation has shown that the defective plastic packaging failed to render these parts safe from oxygen exposure. In other words, they did not have an adequate barrier layer that contained ethylene vinyl alcohol (EVOH) to further protect them from oxygen.
Since the Exactech parts underwent oxidation before being placed in your body, they became far more likely to wear out early – and became easily damaged.
How will my doctor decide if my Exactech knee device needs to be replaced?
During a physical exam, your doctor will be looking for one or more of the following symptoms or problems.
Your knee's range of motion and basic stability have declined
There is now far less strength in the knee. You'll be asked to demonstrate whether you can still comfortably bear your full weight on the damaged knee(s) while simply standing or moving around.
The degree of pain you are experiencing.
Whether or not you're hearing any type of "grinding" or "clicking" noises while walking or bearing any weight on your knee.
There is now an infection or inflammation present in the knee joints. X-rays will help establish the extent of the internal damage.
How do doctors decide whether a patient is healthy enough to undergo knee surgery?
They consider each of the following factors while examining you. (Patients must also pass specific blood tests within two or three days prior to the scheduled operation).
Your overall health status and current age
How diseased or inflamed the knee joint is right now
Your current weight and activity level
How can I know if my specific Exactech knee device is one of those being currently recalled?
This company began recalling these devices in 2021. They include the general ones below, all sold between 2004 and 2022. (Each of the following have a rather large number of individual sub-types. Our office can provide you with more specific names to help you determine if one is still in your body – or already had to be removed.).
Optetrak
Optetrak Logic
Truliant
You must first speak with your treating physician to learn if you personally need to have one of these devices removed from your body and replaced by another. Some experts believe that Exactech sold far more than 100,000 of these defective knee devices. Back in 2021, Exactech began recalling a small number of devices based on their manufacturing date but then decided in early 2022 to widen the FDA recall to include all their past knee replacement parts.
Was this replacement knee part recall issued at the earliest possible time?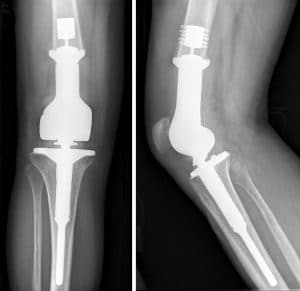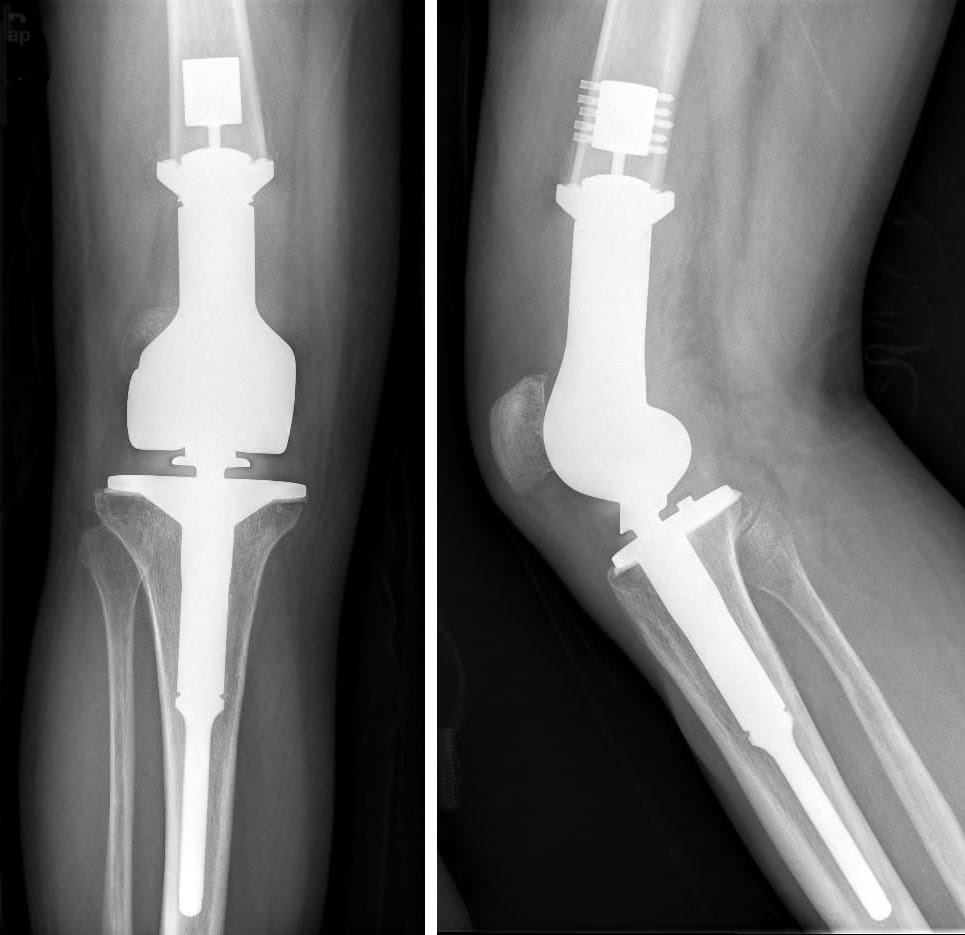 Unfortunately, the U. S. Food and Drug Administration (FDA) has stated that it began receiving "adverse event reports" concerning Exactech knee replacement devices as early as 2017. Therefore, when we advance liability arguments on your behalf, we may argue that the 2021 and 2022 recalls should have occurred as early as 2017.
Although most medical devices are put through a demanding FDA approval process, Exactech parts did not have to meet such standards. Instead, the company used what some see as the highly questionable FDA 510 (k) approval process that "fast-tracks' the review. The argument or excuse used by companies that demand this approach is that their new parts are "substantially equivalent" two other products already approved by the FDA.
Among other arguments, our experienced law firm may also assert that this expedited approval system leads to too many outcomes like the current negative ones with the Exactech knee replacement parts.
What should you do now — immediately after calling us to see if we can represent you?
It's important to continue following all your doctor's treatment advice. Please be aware that it is highly unlikely that your doctors had any knowledge beforehand that the implanted devices might be defective. Consider gathering any documents indicating the specific Exactech device implanted in your knee. If you do not have all the medical treatment records we need, we can obtain copies of them for you once we accept your case.
The types of legal arguments we may advance on your behalf
These may vary slightly depending on all that you have personally suffered due to the specific implant placed in your body.
Assertions regarding the timeliness of the recalls. If your surgery occurred during the latter part of 2017 or later, we may argue that Exactech unnecessarily damaged your body by failing to issue its recalls earlier.
Possible claims that early documentation indicates that faulty decisions were made on the type of packaging required. We will look to see if there's any proof that packaging shortcuts were taken for cost control or other purposes. Even if your surgery took place in early 2017 (or between 2004 and 2017), we will conduct appropriate research to determine if Exactech's internal communications reveal that the company knew at a much earlier date than the parts being used might be defective.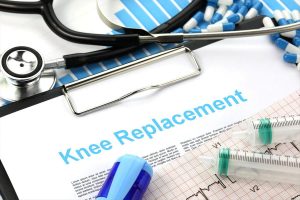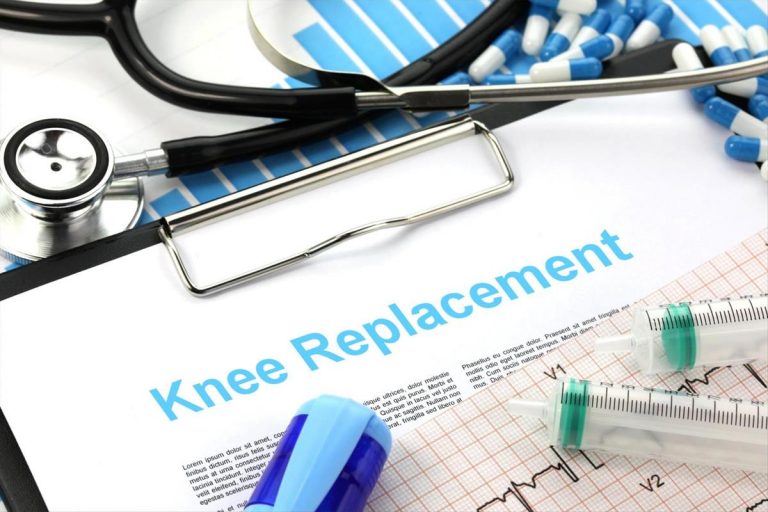 It's likely that employees were involved in helping to create the packaging design specifications for how airtight the plastic containers or bags holding the parts needed to be. We will look to see if such important concerns were properly addressed.
Surely, early in-house testing of the knee joint part packages should have been conducted. If that did not occur, that might further strengthen your case. We will also check to see if any other parts made by Exactech — prior to 2017 — were also damaged (and possibly recalled) due to this same harmful type of oxidation process.
We may be able to argue and prove that your personal harm suffered began many years ago. This might legitimately increase your damages award.
The Exactech letter supposedly sent to most patients and doctors (we will obtain one for you if you did not receive one) clearly admits liability. This is true, even if the company is now claiming otherwise.
Additional arguments, based on all the surgical and subsequent treatment notes in your medical records. We will also ask your doctor about your current prognosis. This might prove exceptionally important if your current health status makes additional surgery too risky for you. Having to wait for medically necessary reasons might increase your damages.
Best ways to prepare for another knee surgery – should your doctors recommend one
If you're still working for someone else, you'll need to secure time off and possibly inquire how the company's disability insurance works. (However, some employees wait to inquire about the disability insurance. They do not want their employers to assume ahead of time that they will need "excessive" time off before any additional problems develop).
Here are some other useful steps to take when getting ready for knee replacement surgery.
Ensure you have an appropriate downstairs living space ready for yourself — if you live in a two-story home. Stairs can always complicate recovery during the early days after you return from the hospital.
Be sure to install safety bars wherever needed. You will need these to help you get in and out of your bathtub or shower area – and you may need special safety railings around your home toilet. (Be sure to take measurements prior to buying any such side rails). Your doctor should know to provide you with a "script" so you can order a walker, and possibly a wheelchair, prior to the surgery date.
Have a repair person check all the stairway handrails in your apartment or house.
Be sure to place one or more chairs in your living area, to help you easily sit in them and
then rise to a standing position. These may require special chair pillows. If you can afford a recliner chair that helps people stand up, consider buying one.
Purchase a very stable shower bench or chair. Make sure it will hold steady whenever you sit down on it or stand up. Also, be sure to place a non-skid pad in the bottom of your tub or shower.
Remove all loose rugs and extension cords from the living area you'll be staying in while recovering. At the very least, run these types of cords up along the walls.
If family and friends do not live nearby, be sure to hire an LVN (or higher-ranked nurse) to check on your daily – by phone and/or in person. Of course, first check to see if Medicare or Medicaid will cover these types of expenses. If you're involved with a local church, synagogue, or temple, let them know that you would appreciate having someone check in with you while you heal at home.
Some counties may offer other special senior services to help you. Ask your doctor to suggest other useful resources, based on your budget. Hital social workers can also often provide you with good community resource and personal care suggestions.
What is the likely range of settlement amounts for knee replacement lawsuits?
These can vary greatly, depending on the extent of your injuries and the number of surgeries. Courts also look at whether you can still perform any type of work, and if you can once again interact with close family members like you once did. Settlement amounts often begin as low as $50,000 and range up near $200,000.
Comparable knee replacement settlement amounts in the past (involving other medical device companies) sometimes reached up between half a billion and one billion dollars. However, these latter amounts are Very rare. You can count on our trustworthy and experienced lawyers to request the highest possible settlement amount (or jury verdict) that we believe the facts of your case can justify.
If you are currently suffering due to an Exactech knee replacement device surgery, you need to contact our New York City knee replacement surgery law firm. We will carefully investigate all the facts of your case, review all your medical records, and then fight hard to win the maximum compensation available to you. We want every client to fully recover for all lost wages, pain and suffering, medical expenses, and other losses.
Contact our team at (212) 222-1111 for your free case evaluation.