Legal Representation for Erb's Palsy Birth Injuries
Birth Injury Lawyers, Frekhtman & Associates represent victims of Birth Injuries including Erbs Palsy, Cerebral Palsy and Brachial Plexus Palsy within New York City. We represent victims of medical malpractice and birth injuries including Erbs Palsy within NYC region including Manhattan, Brooklyn, Bronx, Queens and Long Island. Call us now at 1-855-ERBS-PALSY for a free consultation.
Brachial plexus is the area where neck joins the shoulder. This area is comprised of a bundle of nerves that provide for movement and sensation to the arm, hand and fingers. If the baby's shoulder becomes stuck on the mother's pelvis during delivery, the nerves can be torn, stretched, or otherwise injured. Often medical malpractice may occur if the doctor employs improper maneuvers or techniques during delivery. Erbs Palsy is frequently foreseeable and preventable. Erbs Palsy can cause paralysis or loss of feeling in the arm, hand, and or shoulder.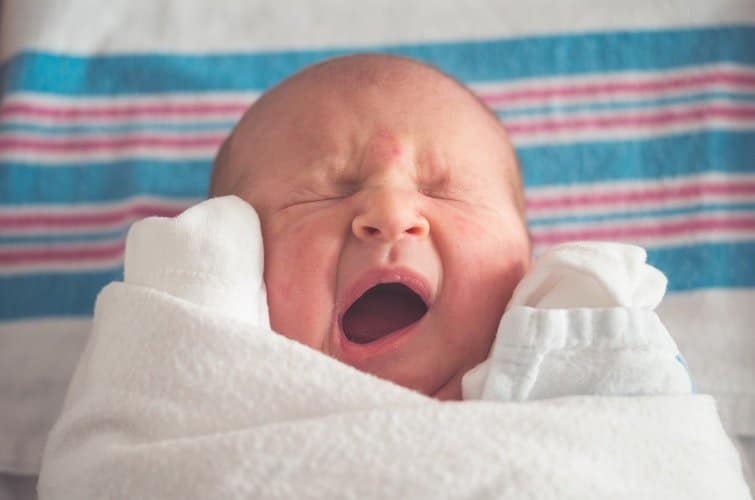 How Do I Know My Baby Has Erb's Palsy?
Erb's palsy is evident when a baby exhibits weakness inan affected arm,  favors it,  or cannot move it. The severity of Erb's palsy symptoms can range from signs of weakness or soreness to total or partial paralysis of the arm. The most common signs and symptoms to look out for include:
The affected arm may be limp, held against the side of the body, and bent at the elbow
A decreased ability to grip with the hand on the affected side
Partial or full paralysis
Loss of sensory function in the upper arm of the affected area
Loss of motor function in the upper arm in the affected area
Arm numbness
Impaired circulatory, muscular, and nervous development
There are a number of Erbs Palsy or Brachial Plexus injuries
Neuropraxia/Praxis Injury – occurs when the brachial plexus nerves have been stretched or damaged but not torn. Swelling, bruising, compression, and stretching are common types of injuries. Depending on severity, the injury can resolve with time or remain permanently.
Neuroma – refers to scar tissue around the injury that prevents the nerve from interacting properly with the muscle, thus preventing normal movement and muscle control.
Rupture – means the brachial plexus nerves are torn but remain attached to the spinal column. The damage is usually permanent and surgery is needed to repair the injury.
Avulsion – the most serious injury when the nerve is actually torn and detached from the spinal column. The entire arm may be paralyzed.
How Much Compensation to Expect For Erb's Palsy Cases?
It's difficult to determine an exact amount of compensation in birth injury cases, as each case has its own set of unique set of factors. The compensation for an Erb's palsy lawsuit can range from between hundreds of thousands to several million. You can expect compensation for:
Medical expenses, including past and future
Rehabilitation costs, including physical and/or occupational therapy
Lost wages, should you leave your job or reduce hours in order to medically care for the infant
Proving that the injury was mostly caused by the doctor is sometimes difficult to do. Professional obstetricians organizations and publications want to protect their doctor members and so will offer up lots of data in a trial to help them be cleared of any malpractice error.
Video recording the delivery, which is being done more often, is great proof to bring in to court. The video often highlights specific actions that may contradict the written report which helps prove the case. Bringing family members to the delivery room can also help establish facts as they can act as witnesses.
WHY CHOOSE FREKHTMAN & ASSOCIATES AS YOUR ERB'S PALSY MALPRACTICE LAWYER?
Our team have been personal injury attorneys operating in New York City for over 20 years. We know how the hospital insurance companies work. We fight against them everyday.
We bring in our own medical experts t o review your case to make sure that what the hospital is telling you is true. If they help us determine that you have been the victim of malpractice, then we will aggressively fight your case and take it to trial if necessary.
Give us a call. We have numerous attorney  offices throughout New York City to better serve you. We understand that mobility may be an issue and we can even meet with you at your home if necessary. We provide a free consultation and a No Win, No Fee model. You have nothing to lose. Contact us now and let us help you get the justice you deserve.
Free Consultation with NY Erbs Palsy Attorney. Call us at 1-855-ERBS-PALSY (855-373-7725) OR 1-866-ATTY-LAW (866-288-9529)