NYC Building Accident Lawyer
Landlords in New York City have the duty to keep apartment premises safe. In case of any damage, they have to warn tenants about any possible dangers. If any property owner fails to meet the required standard of care, they will be held liable for negligence.
Getting injured in an apartment building accident can affect your whole life in the long run. This is especially true if that apartment building was your home.
If you or your family member has been a part of an apartment building accident, the first thing you should do is contact a building accident lawyer. Our expert apartment building accident and injury lawyers at Frekhtman & Associates specialize in all types of premises accidents. You can call our expert lawyers at (212) 222-1111 and book your free consultation.
Consequences of Apartment Building Accidents
Within an apartment building, tenants may suffer severe life altering injuries due to the negligence of the landlord or management. Some examples include:
A slip and fall due to a puddle in the lobby tracked in by people from outside
A slip and fall due to a soapy puddle left by a janitor mopping the floor
A trip and fall due to a cracked step on the staircase
A ceiling collapse in someone's apartment
Inadequate lighting caused by failure to replace a light bulb or from a defective light fixture
Staircase or other permanent fixture in the building constructed without a permit in violation of the law or not built according to the Building code
Building a staircase with steps of varying heights
Stair treads that are non-existent, damaged, or excessively worn out
A carpet or runner on the staircase not secured down properly leading to a bulging condition which is a tripping hazard
Leaving garbage, refuse, or debris inside a building such as on the stairs or in the backyard
Handrails that are loose or wobbly
A failure to install handrails where needed for safe passage
The above are just some common examples of premises accidents that often occur in apartments or multiple dwelling buildings in New York City.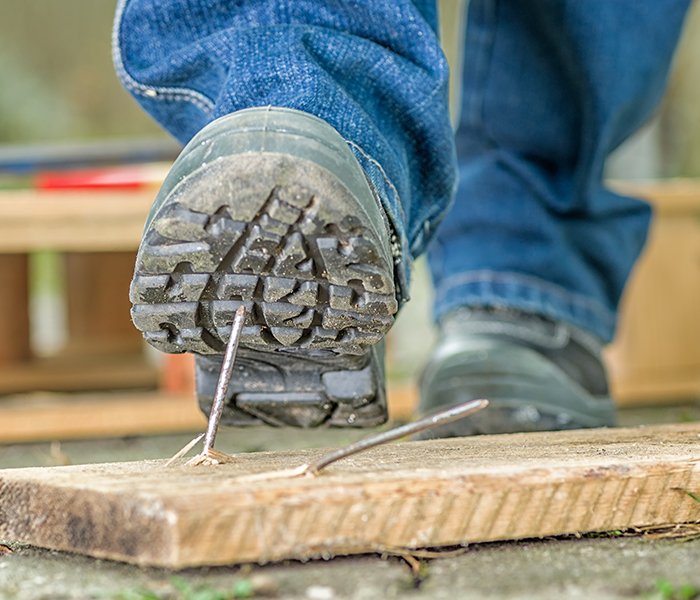 Causes of apartment building accidents
It is up to the building owner and the contractor to make sure that the security, safety and construction of building is up to par. The construction of the building in no way should harm the safety of the tenants. An apartment building can become a risk to the safety of individuals if there is:
Shoddy or bad construction
Use of defective and poor building materials
Poor maintenance by the apartment manager
Dangerous garbage and clutter
---
Are you a victim of an apartment building accident? Let our expert lawyers help you.
Loss of a loved one in an apartment building accident is extremely tough. Along with grief, you will also need to manage the legal troubles that come your way. Thus, it is necessary that you know your rights. The best way to manage this is to contact expert New York City apartment building accident attorneys. While your landlord will take immediate corrective action, it is your lawyer who will help you fight the red tape and assist you right away.
Our expert attorneys at Frekhtman & Associates specialize in all types of premises accidents and fight to obtain the maximum possible compensation allowable by law for our clients. Contact us for a free consultation. We work on a contingency basis which means that you don't have to pay until we win the case.