New York Truck Accident Attorney Discusses The Dangers Posed by Tractor Trailers in the NY area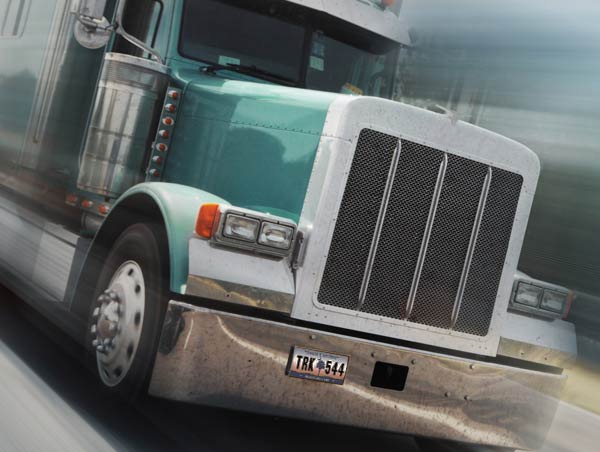 After a large truck traveling on the New Jersey Turkpike in 2015 hit the limo carrying comedian Tracy Morgan and nine others, nearly everyone began talking about truck safety issues again. Sadly, comedian "Jimmy Mack" (James McNair) died in that accident that wound up sending Morgan and eight other seriously injured passengers to local hospitals explains a New York truck accident attorney at the F&A injury law firm.
What many people don't know is that Morgan's limo was traveling at less than 10 miles per hour when it was hit. Furthermore, the Walmart truck driver was much too tired to be behind the wheel that night.  He had just put in 13 and ½ hours of a 14-hour workday, right after driving his own vehicle 12 hours from his Georgia home to pick up the truck in Delaware. No one is highly alert after being awake (and mostly driving) for 28 consecutive hours. Especially a person who clearly ignored work zone signs clearly warning him to decrease his speed.
Nevertheless, the details of Morgan's ghastly accident can help put a glaring spotlight on the many large truck safety issues that New York and other states must address immediately.
Statistics Reveal Our Deep Dependency on Our Often Dangerous Trucking Industry
National Highway Traffic Safety Administration (NHTSA) statistics reveal that New York is among the seven states that annually record the highest number of large truck accidents. (The NHTSA defines a "large truck" as one that weighs more than 10,000 pounds).
During 2013, large trucks in New York were involved in 1,579 fatal Only five other states (Texas, California, Pennsylvania, Georgia, and Florida) reported higher numbers;
The Centers for Disease Control and Prevention estimate that America's annual truck accidents cost the economy about $99 billion;
In 2015, the trucking industry carried nearly 69 percent of all domestic freight. Given our major dependency on large truck deliveries, New Yorkers and other Americans must find new ways to improve all truck safety concerns;
Since the trucking industry is currently generating about $700 billion in annual earnings, we must seriously consider requiring it to pay a greater share of the government's costs in monitoring its efforts to meet all safety regulations.
Large Truck Safety Legislation to Both Support and Oppose
We must resist trucking industry requests to drop the minimum age of driving large trucks from 21 to 18. Given the truly poor driving often demonstrated by our nation's youngest drivers each year – the last thing we need is to let our least experienced drivers to start driving large trucks full of food and other necessities on busy roads;
Steeper fines should be routinely imposed on companies and their drivers who callously ignore work zone traffic signs demanding that they decrease their speeds;
Drivers of large trucks should only be allowed to be on the roads for a maximum of 70 hours every eight days. Efforts to increase that amount to 82 hours a week, doing away with a 34-hour rest break extending over two nights, will increase accidents. We cannot keep ignoring statistics proving that truck-involved crashes increased by 17 percent between 2009 and 2013.
The New York Times article, "The Trucks are Killing Us" regarding Tracy Morgan's accident should be mandatory reading for every American who ever drives or rides in a car or truck. Pedestrians should also read it since they are just as vulnerable to many deadly accidents.
While Walmart may have met many of its duties in properly maintaining the truck involved in the Morgan accident – its careless driver represents too many others who ignore common sense and their own physical human limitations — just to make another dollar.
If you or a loved one have been recently injured in a serious truck accident, be sure to contact your New York truck accident attorney so we can help you pursue full compensation for your injuries.