New York Traumatic Brain Injury Attorneys Discuss Common Causes of TBI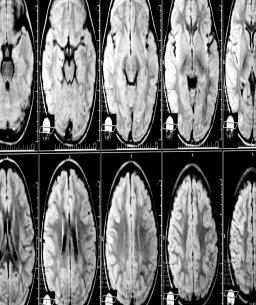 About thirty percent (30%) of all annual injury deaths in America involve traumatic brain injuries (TBIs). Furthermore, approximately 138 people die each day due to injuries that are either directly or indirectly caused by a TBI. These alarming statistics make it critical for all of us to learn more about the best ways we can protect ourselves and our loved ones from suffering a TBI or other serious bodily injury.
Current Centers for Disease Control (CDC) statistics indicate that TBIs are generally caused by:
Falls (40.5 %)
Motor vehicle traffic accidents (14.3%)
Being struck by or against an object (15.5%)
Assaults (10.7%)
Unknown precise causes (19.0)
While there are certain general measures we can all take to minimize injuries in our daily lives, we must still learn more about protecting ourselves. The following information about avoiding known causes of TBIs can also help us avoid other types of disabling or fatal injuries.
Most Serious Falls Can Be Prevented
On the job. Construction workers are among those most likely to suffer serious traumatic brain injury since they must regularly move around on top of towering buildings under construction. Supervisory construction personnel must make daily efforts to be sure all pertinent OSHA (Occupational Safety and Health Administration) regulations are fully complied with – especially regarding the proper use of scaffolding, ladders and other equipment. Workers who notice apparent safety violations (including supplies being dropped too often from high places) are strongly encouraged to report such problems to their supervisors and directly to the government. Failing to address threatening conditions early on may not only result in one or more workers suffering devastating brain injuries – they may also lead to many deaths;
Military veterans are also among those most likely to suffer serious TBIs while working. Every veteran must obtain the best rehabilitative care as soon as possible, like all other workers required to risk their lives daily;
At Home. Whether you enjoy handling DIY (do-it-yourself) repair projects or just want to keep your living expenses down, be sure to give serious consider hiring an experienced independent contractor to help you to avoid dangerous falls. Tasks like working on the roof, cleaning gutters, painting upper levels of your home, or handling major electrical projects require a professional. Bad falls from ladders at home often result in serious brain and other injuries.
If older family members live with you or live on their own, make sure they're not using any throw rugs or extension cords that can easily cause them to fall. Also, be sure they live in just a ground floor home (so they can avoid using stairs) — and regularly pick up items dropped on the floor. Moving into assisted living can remove many added fall risks.
Most Auto and Truck Accidents Can Be Avoided
You can greatly limit your chances of suffering a traumatic brain injury while riding in a vehicle if you'll keep in mind the following safety tips:
Use your vehicle less. Limit your trips away from home and group your errands together with other necessary outings. Now that such a high percentage of motorists regularly spend time looking at their cell phones while driving – no one should want to be out on the roads unnecessarily. Try handling your grocery shopping and other tasks on the way home from work or other required times on the road. Many quick trips can wait until another day. Since distracted drivers have become the norm – avoid spending time on the roads with them;
Never drive drunk or accept a ride from someone you know has been drinking. Far too often, drunk drivers speed – and when you add high speeds to any accident, the chances of incurring a serious traumatic brain injury become much higher;
Be extra careful when driving in parking lots. You can still be hit hard by someone who is zipping around a parking lot hunting for the best spot. It doesn't take a lot of speed to cause a accident victim to suffer a serious brain injury;
Avoid driving at the most hazardous times of the day – and use mass transit when possible. No one usually needs to drive during rush hour in the morning or early evening who doesn't have to reach an office or job at that time. Likewise, avoid driving during the noon hour if you don't have to go out then. After midnight is also a troublesome time since so many drunk or overly drugged drivers are on the roads then;
Drive the safest, best functioning car you can afford. Now that ESC (electronic stability control) and other features are included on so many vehicles, buy what you can afford and choose a vehicle that can take a hit better than so many of the smaller cars on the road. Until the largest trucks and SUVs leave our roadways, we're all in danger of suffering far worse traumatic brain and other bodily injuries if we insist on saving gas money by driving in an easily crushed vehicle.
While assaults still account for at least 10% of traumatic brain injuries, we can all still usually avoid driving through more dangerous parts of town at night (unless there's no other way to get to a job). Always take a friend with you if you must pass through high crime areas and avoid taking any shortcuts down darkened alleyways where hold-ups and assaults are most common.