New York Trench Accident Lawyers Discuss a Recent OSHA Fine for Unsafe Trenching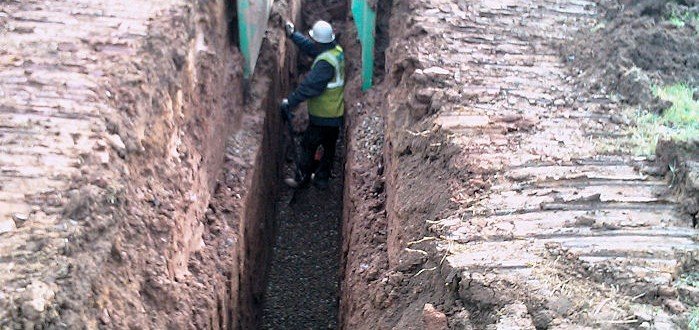 A January 9, 2017, news release from the U.S. Occupational Health and Safety Administration provides details of $197,752 in proposed fines for one willful and eight serious violations explains one of the New York trench accident lawyers at the F&A injury law firm. The willful violation was for exposing workers to cave-in hazards.
Incident Details 
A major New York-based contractor, Landtek, faces the fines following reports of unsafe trenching at Verona High School on June 22, 2016. Landtek is a general contractor specializing in sports facility construction. It was responsible for a project involving the installation of synthetic turf and new tennis courts. OSHA inspectors confirmed that a 10-ft deep excavation lacked the proper safety protections.
Trenching Injuries and Fatalities on the Rise
According to OSHA, the number of trenching injuries and fatalities has risen significantly over the past few years. For example, there were eight trenching fatalities in 2012 and 23 in 2016. OSHA trenching standards require protective systems when trenches are more than five feet deep. Also, soil, debris and other materials must be kept a minimum of two feet from any edge of the trench.
A state's workers compensation laws apply when a worker is injured or killed on the job. Injured workers typically qualify for various payments, including those for medical expenses and lost wages. Survivors receive death benefits as set forth in the statutes. Sometimes, third-party negligence provides a basis for personal injury or wrongful death litigation as well.
If you or a family member is a victim of a trench accident, it is possible to speak with one of our New York trench accident lawyers at no cost to you. We fight hard to make sure our clients receive all compensation appropriate under all applicable laws. To learn more, please contact us.