New York Tractor Trailer Accident Lawyer Discusses Steel Beams Hitting Cars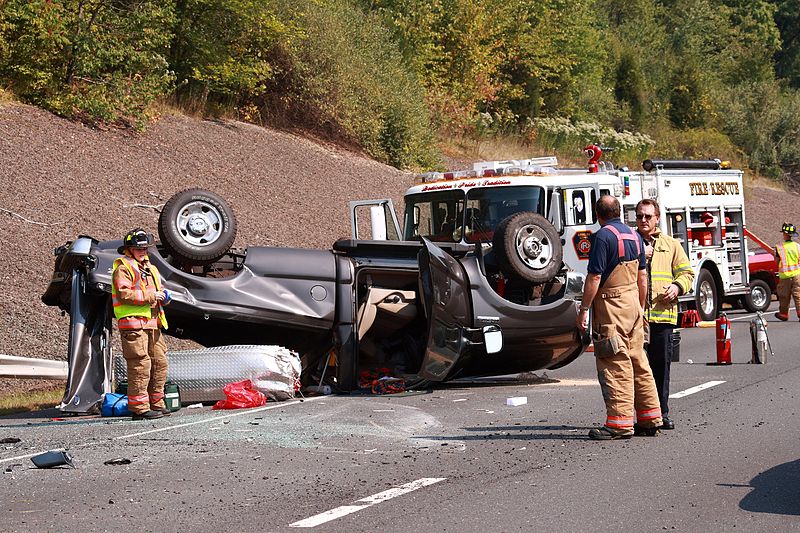 An accident on Route 17 near Fairview Avenue in Paramus, New Jersey, began with a disabled semi tractor-trailer in traffic explains a New York tractor trailer accident lawyer at the F&A injury law firm.
Steel Beams Break Loose
The 63-year-old driver told authorities that his truck's brakes locked up in the center northbound lane as he approached slowing traffic. He states that he turned on the vehicle's hazard lights and called for help. Soon thereafter, another big rig approached the disabled semi from behind. The 50-year-old driver told police he took evasive action, but his rig first struck the disabled semi and then the center median. This dislodged his load of steel beams, many of which landed in the northbound lanes.
Motorists Injured
According to the NBC 4 News, one steel beam weighing more than a ton flew across the concrete median and into oncoming traffic. It struck a southbound 2014 Toyota driven by a 56-year-old man from Thiells, New York. The motorist reportedly suffered serious but non-life-threatening injuries. A steel beam also struck a southbound 2005 Ford. The 48-year-old driver reportedly suffered pain in both his back and chest.
Road Closures
After the multi-vehicle wreck, authorities closed Route 17 in both directions. Crews cleared the steel beams scattered across the roadway. They opened the southbound lanes at approximately 8 a.m., but the northbound lanes were not clear until 9:40 a.m.
When truck accidents happen, injured victims often seek compensation for certain medical expenses, pain, suffering and possible lost wages. It is often important to determine all the parties that may be liable, including the trucking companies. When brakes malfunction, it is important to determine whether faulty parts or improper maintenance possibly contributed to the incident.
If you or a family member is a victim in a truck crash, we make it possible for you to speak with an attorney at no cost to you. We fight hard to get our clients the full compensation they deserve under the law.
To inquire further, or to schedule a consultation, please contact us today.