New York City Paralysis Lawyer
Paralysis is the complete loss of muscle function for a muscle group and can occur in a number of ways including the result of a car accident, a fall, medical malpractice or an on the job accident and is most often caused by damage to the central nervous system, especially the spinal cord.
With paralysis injuries, long term solutions are needed.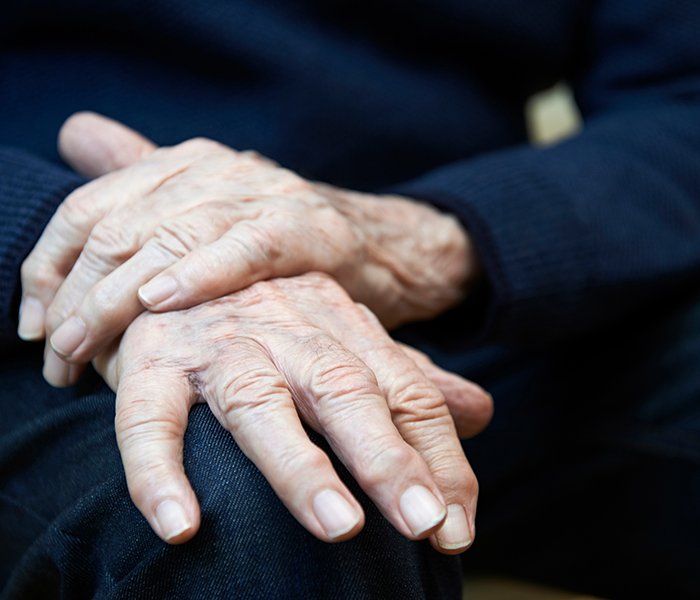 A traumatic accident may cause a wide range of devastating injuries including paralysis. Paralysis can be caused by trauma to the brain, spinal cord, or other severe accident. Paralysis can be total as in the case of quadriplegia or partial as in paraplegia.
Furthermore, paralysis can refer to a diminished sensation to touch and inability to feel after damage to the sensory nerves. Medical treatment is paramount with neurologists and or neuro-surgeons necessary to examine, diagnose, and treat the condition.
How does paralysis occur?
There are many different accidents that result in paralysis including car accidents, construction accidents, and falls from a height. Our experience in helping individuals who have been paralyzed as a result of an accident allows us to not only do the legal work but to also coordinate our client's medical care to ensure they are seeing the top medical specialists in New York.
Often in cases of severe paralysis, it is important to appoint a guardian ad litem for purposes of the litigation when the plaintiff is incapacitated because of coma, total paralysis, brain injury, or other debilitating conditions. Experts such as vocational rehabilitation specialists, life care planners, economists, and of course medical surgical experts are all needed to prove and maximize damages.
---
Paraplegia
Paraplegia refers to the human body's inability to move as a result of a serious accident. The condition involves complete or partial loss of movement of the legs and or from the waist down.
Paralysis of the entire body including the arms is called Quadriplegia.
Causes
Injury to the spinal cord is a common cause of paraplegia. Injuries and or causes include:
Broken neck (cervical spine)
Broken back (lumbar spine)
Spinal cord injury
Infection
Autoimmune diseases
Symptoms
Symptoms may include:
Severely decreased or complete loss of movement in the legs, feet, and or toes
Loss of feeling in the legs, feet, and or toes
Tingling or needle like sensation in the legs, feet, and or toes
Loss of bowel and urinary bladder control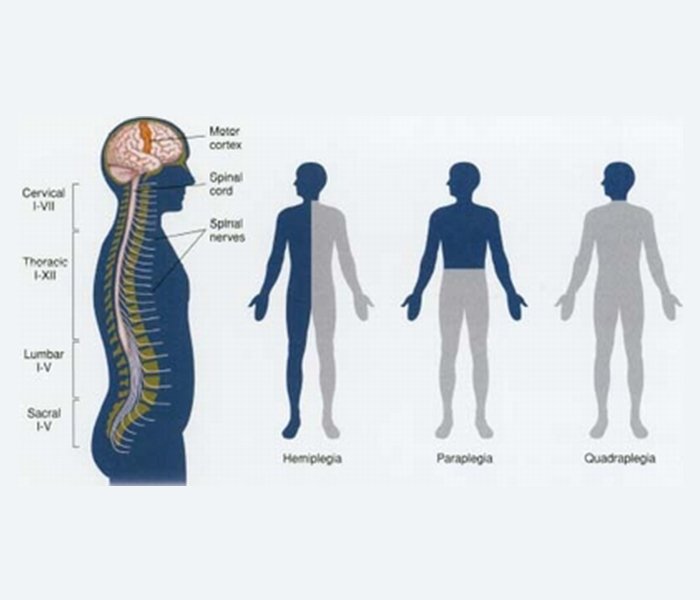 Quadriplegia
Total loss of movement and sensation from the neck down to both feet is known as Quadriplegia. It is caused by trauma to the brain and or cervical spine at a high level (neck vertebrae closest to the brain).
The severity of the injury depends on which cervical disc is injured. C1 is the closest cervical disc to the brain and a traumatic injury to this dics will most likely render the patient a complete quadriplegic unable to move his or her arms or legs.
An injury to the C5-6 disc (lowest disc from brain) may only injure the legs while allowing the individual to retain movement of his or her arms. The type of trauma is also dispositive – a complete severing or breakage of the vertebrae will result in total loss of movement from that disc down. A partial tear or injury to the spinal cord may cause limited loss of function and or movement.
Even more than twenty years ago, the projected cost of lifetime care for a 27-year-old rendered quadriplegic was about US $1 million. Today, the cost is much greater.
Immediate medical care is crucial. Delays often lead to permanent irreversible damage. Patients will need constant care and assistance in things such as getting dressed, personal hygiene, movement (wheelchair assistance is common), eating, and bowel and bladder help.
Read more about quadriplegia lawyers here.
The costs associated with paralysis can be overwhelming. Insurers often delay or deny claims making coping with such a devastating injury even harder to bear.
You need a firm that is not afraid to stand up for you. The paralysis attorneys at Frekhtman & Associates have handled many cases involving paralysis injuries and have seen all the tricks insurance companies do to try to deny or reduce your claims.
If you or a loved one is paralyzed as a result of an accident, we can help you determine if you qualify for compensatory damages for your injuries. We have obtained multi-million dollar verdicts and settlements for our clients, allowing them to recover financially, emotionally, and physically to the best of their abilities.
Building Strong Cases for Paralysis Victims
At our firm, we use investigators, specialists, and experts to determine who is liable for our clients' catastrophic injuries. When you retain our counsel, we consult with life-care planners to understand the extent of the treatment you may require. From this, we can calculate the financial impact of the paralysis on your life.
This may include the costs of remodeling your home, the purchase of wheelchairs and other durable medical equipment, and the costs of ongoing rehabilitation. Having a firm that puts in the work to calculate such expenses is crucial when it comes to securing maximum compensation for your paralysis accident.
There Is No Fee Unless We Win Your Paralysis Case
We are so confident in our experience at handling paralysis cases that there is absolutely no fee unless we win your case. We have numerous attorney offices around New York City and the five boroughs to make it easier for anyone suffering from a paralysis injury to be able to see one of our lawyers. Call us today for a free consultation so that we can advise you on your rights.