F&A Injury Lawyers represent injured New York workers. An individual injured at work or during the "course and scope" of employment will have to deal with workers comp. It is very important to understand how Workers' Compensation affects your legal rights. When someone is injured on the job, their employer must have Workers' Compensation insurance for them. This insurance pays for lost earnings, medical treatment, medical expenses, and other benefits. An experienced worker's comp lawyer can often work together with a personal injury law firm to obtain the best outcome for an injured employee.
Contact our team at (212) 222-1111 for your free case evaluation.
When you're hurt on the job, your first concern should be getting the treatment you need to restore your health. It isn't long before you realize there are a number of questions outside of recovery that you need to consider: who will pay for your healthcare, what will be done about wages lost due to time missed from work, and whether you can choose your own doctor. The Bureau of Labor Statistics reported last year 148,000 workers had an occupational injury in 2015. Here are some key areas you should be aware of when dealing with a work-related injury in New York City.
What Is Workers' Compensation?
Workers' compensation is a form of insurance that works through an administrative system in the United States. Benefits are paid to workers who get injured or disabled while doing job-related activities. It is an administrative system mandated by New York law. Most states have administrative judges decide workers comp claims within a Division of workers' compensation or a workers comp Board. Originally a Workmen's Compensation Act was passed in the late 1800s by the Labor Standards Office. Now a Workers Compensation Act or Statute exists in most U.S. States.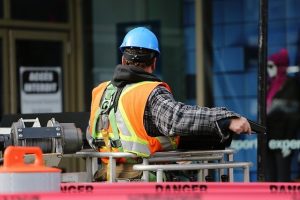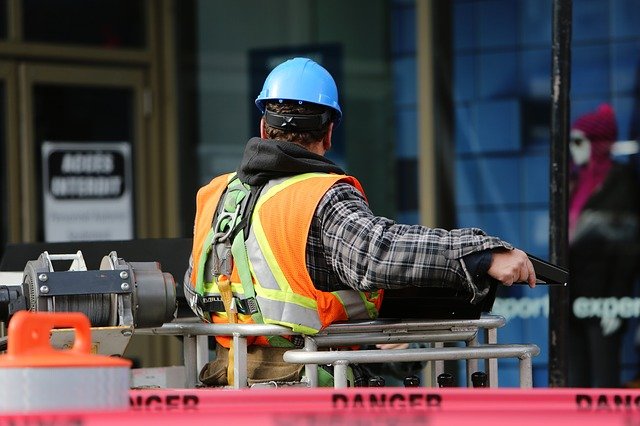 New York has a Worker's Compensation Board similar to a social security agency. Injured workers are usually able to obtain lost paychecks and medical care via the compensation program. Compensation coverage is paid by the worker's comp insurance carrier.
Wage loss benefits and medical expense reimbursement can be coordinated by an experienced Workers Comp Lawyer as part of the claims process. It is also vital that a comp attorney work seamlessly with an experienced injury trial lawyer who usually accepts cases on a contingency fee. Your legal team will ensure your medical conditions for on-the-job injuries improve while you receive workers' compensation benefits and sound legal advice. Please use the contact form on our website for a free case evaluation.
If you have been injured on the job, call our New York City workers' compensation attorneys today at (866) ATTY-LAW.
How Does Workers' Compensation (WC) Work?
Your employer will have a worker's compensation insurance policy written by their insurance provider known as the WC carrier. The insurance policy will ensure that you will receive lost earnings and be able to obtain medical care with your medical bills paid.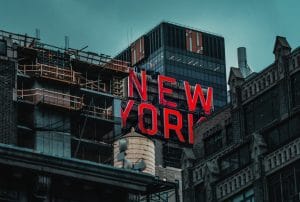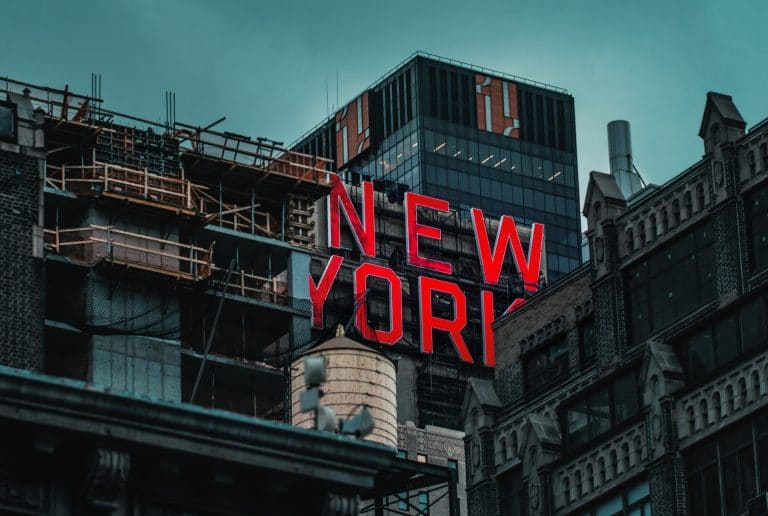 New York State has its worker's comp law based on statutes and many other states have similar statutes. In New York, it is an administrative system with hearings, medical updates, and decisions made by a WC Board judge.
Federal employees will be governed by U.S. federal statute compensation laws. The Federal Employment Liability Act (FELA) is not a workers comp law but holds a railroad engaged in interstate commerce and will be legally liable for worker injuries if there was employer negligence. In most other cases, federal workers will not be able to sue their employers in tort liability because comp is their exclusive remedy. Large employers can meet very strict self-insurance guidelines in some jurisdictions.
The worker's compensation statute requires the comp board to assign an administrative judge. The board will then schedule hearings to decide the amount of income benefits payments and authorization for medical treatment. If a decision by the admin judge is disputed, either side can avail themselves of the appeals process.
How Do I File a Workers' Compensation Claim?
If you are an employee in any business and get injured due to your work, you can file a workers comp claim. Your employer will need to file a claim with compensation insurance carriers who pay workers' compensation benefits. Course and scope of employment usually mean you got hurt because of job-related duties. The injured person is an employee of your business.
What Is Not Covered by Workers' Comp?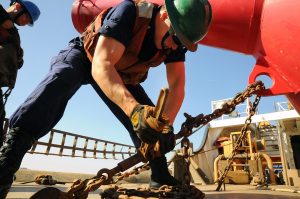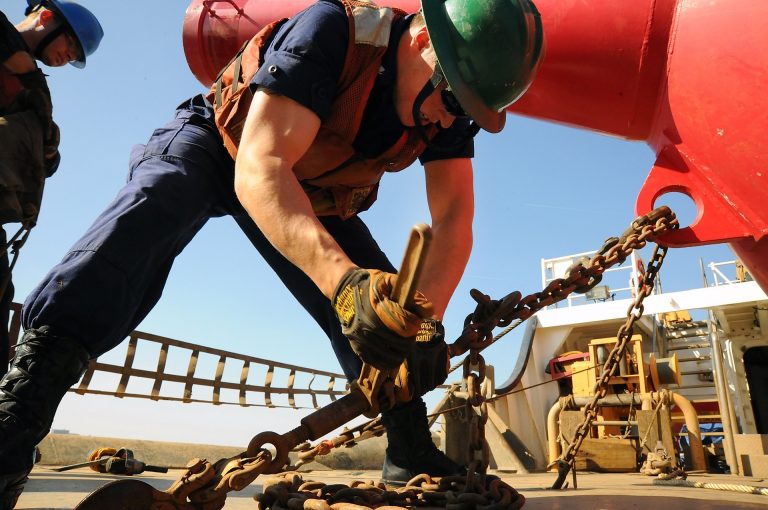 Here is a list of what most workers' compensation plans do not cover. Some types of work-related accidents could be outside the Worker's Compensation framework. These include a fight that an employee started, an injury suffered while intoxicated at work, injuries sustained due to intentional acts, or mental anguish or emotional suffering without a physical injury at work. Injuries received by a fight that an employee started are excluded. Usually, workers comp does not cover independent contractors who are not the employees of the company carrying insurance.
How has Covid 19 affected Workers Comp Claims?
Due to safety concerns from the Covid 19 pandemic, most workers' compensation boards and field offices are not performing in-person activities. Many hearings and appointments can be done virtually via video conferencing. Most documents can now be submitted via E File or E-Mail. Some comp bureaus or boards established a covid 19 indoor air quality assistance program. To learn more about the impact of the Covid 19 pandemic and obtain the latest information in New York, visit the Workers Comp Board website.
The impact of Covid 19 has been challenging to all industries including the compensation system in a busy city like New York.
What information is needed to file a Worker's Comp claim?
For an injured worker in the United States, usually simple information is required to obtain medical benefits for a workplace injury. This includes:
Name
Date of Birth
Address
Phone Number
Social Security Number
Age
Gender
How do the Comp process and system work?
In some states, there is a threshold percentage of whole person impairment (WPI) for physical injuries as well as psychiatric injuries. An employee will receive a permanent disability rating. A partial disability may receive the appropriate rating of permanent partial disability or temporary partial disability. This will be determined when a judge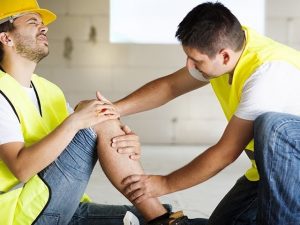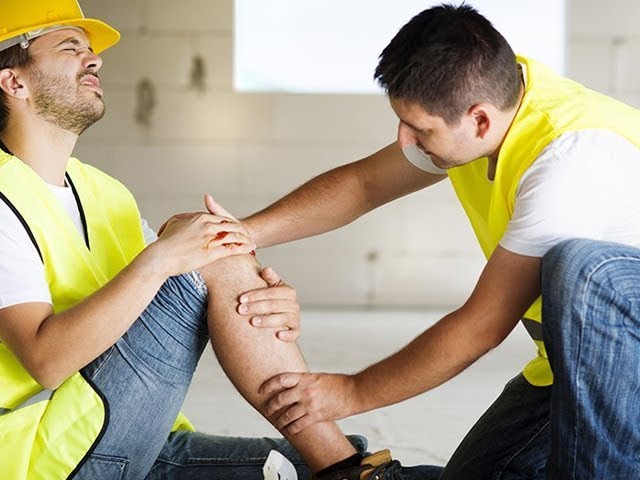 reviews the medical records from all the medical examinations for your on-the-job accident. Often other issues such as any preexisting conditions are also considered. Insurance companies deny workers compensation claims for a variety of reasons so having your own lawyer is essential for injury victims to navigate the complicated worker's compensation insurance claims process. Consider all your legal options and remember many attorneys provide legal representation on a contingency fee basis.
It is very important to build out a strong case which takes time and preparation. You are entitled to an experienced guide to help you through the process and provide legal advice.
Once a claim is started with the Workers Comp Board (WCB), the carrier will assign an insurance adjuster to handle the compensation insurance claim. The injury will be qualified as a job accident and a disability rating will be assigned to an injured worker. Workers will be able to see their own doctor but will also be required to attend medical examinations and medical appointments scheduled by the carrier. Usually, the carrier will seek to stop payments and medical care while your Worker's Compensation Lawyers will persuade the judge to continue medical care and wage payments. It is important to hire a local workers comp lawyer familiar with all aspects of the process.  Please use the contact form on our website for a case evaluation.
How is workers' compensation calculated?
The worker is given a percentage of disability after a review of all medical records and testimony at a hearing. The percentage is decided by the admin law judge. This disability percentage is then multiplied by 2/3rds or 66.6% of the average weekly salary and the result is the payment made to the injured employee.
How does the law protect both employers and workers?
There is a trade-off or compensation bargain intended to protect both employers and employees. Employers or bosses get the benefit of not being sued for a tort of negligence because of an on-the-job workplace accident. In exchange for this benefit, employers have to pay for workers' comp insurance to pay for lost wages, medical expenses, and other employee benefits. Workers can sue anyone else responsible for an injury except for their employer. This is known as a compensation bargain. NYS Workers' Comp statutes were written with this bargain to protect both workers and employers.
What happens if a worker dies on the job?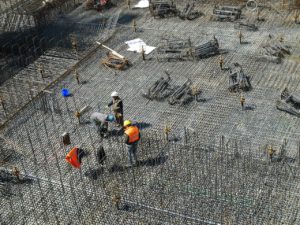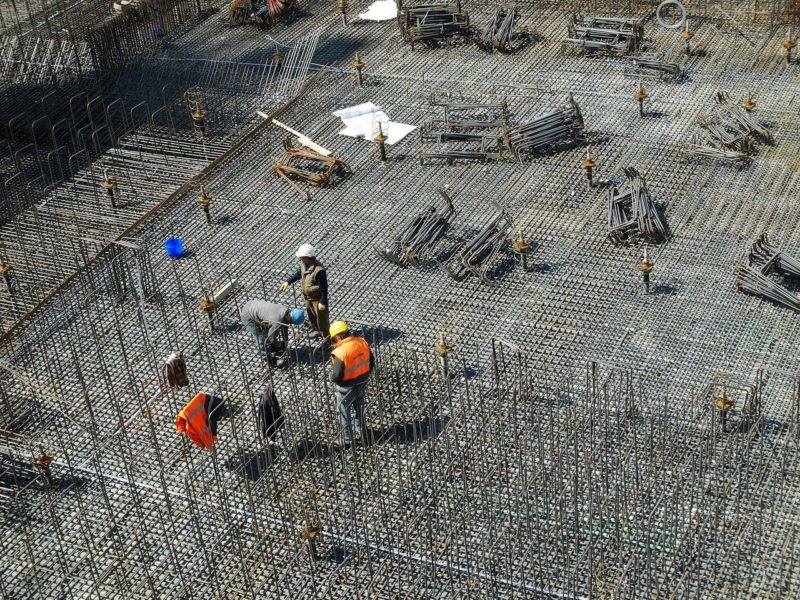 There are benefits paid to the dependents of workers who die while doing their job. Usually, the surviving spouse, children, or other dependents are entitled to death benefits in the form of weekly payments. A spouse and minor children are considered primary dependents under NY law.
The amount is two-thirds of 66.6% of the deceased employee's average weekly wage for the year prior to the injury. Help paying funeral expenses can be part of death benefits in New York.
If someone dies without a spouse or children, their estate can receive a $50,000 lump sum payment in addition to the cost of funeral expenses.
Is Workers Comp the same thing as disability insurance?
No, workers comp should not be confused with disability insurance. The main difference is that workers comp benefits are paid only to workers injured on the job while disability insurance or disability benefits are paid to someone if they prove they have the requisite disability. Disability benefits payments are made no matter when or where the injury happened. This is one of the ways disability benefits are different from compensation benefits. Yet another type of plan is unemployment income benefits paid by New York State.
Are worker's compensation settlements taxable?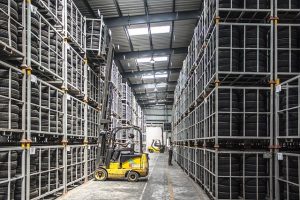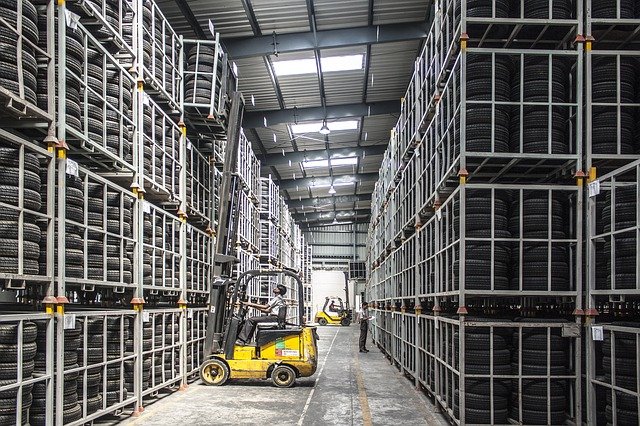 No. Both New York State, Federal income tax, and local taxes exclude any amounts received from workers' compensation. You do not need to pay taxes on any amount received although you do need to include the amounts paid to you on NY tax forms W2 known as wage and tax statements. Because awards made by the NY Workers Comp Board are considered insurance settlements and not income they are not taxed. IRS Publication 907 confirms this on the Federal level as well.
Can a part-time employee get workers comp?
In New York, businesses must carry workers comp insurance coverage for ALL employees including part-time workers and even family members who work for the company. Of course, full-time workers are covered.
What happens when you file a worker's compensation claim?
An injured worker should file a C3 form at a district office of a Workers Comp Board. An employee should notify their employer as well. A timeline of the process, as well as step-by-step explanations, can be found here.
How does my worker's comp lawyer help me recover from my injuries?
Whether you sustained a lower back injury, knee injury, carpal tunnel, or occupational disease, it is vital that your worker's compensation lawyer fully understand your medical condition and situation to fully prepare for all hearings. Examples of occupational diseases include hearing loss or asbestosis. Other types of injuries sustained from performing your job include repetitive injury.
How many workers comp cases go to trial?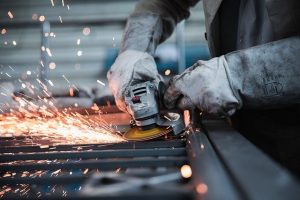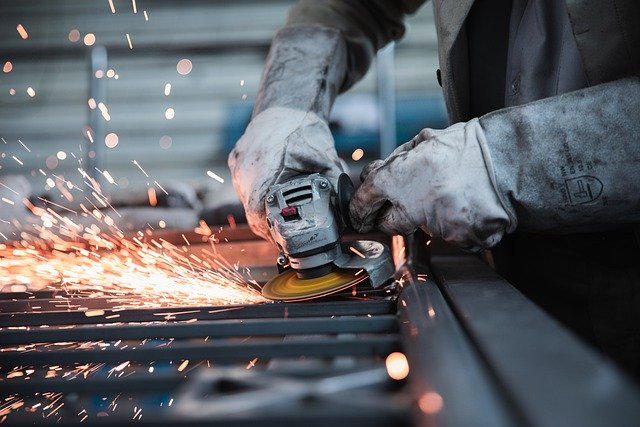 Most cases settle. Stats and data confirm that only about five percent of all workers comp cases go all the way to trial. A trial ruling and awards allocated by the admin judge can be larger than a settlement but the result can also be a total loss. Therefore a trial is usually recommended only when you have a strong case or can afford to risk losing the claim.
How many workers' comp claims are denied?
Although there isn't too much info on the percentage of claims originally denied, many studies show that more than 67% of claims that were first denied are later paid mostly via settlement (82%) with the remaining paid claims (18%) handled via trial.
What are the most common reasons for workers' comp denials?
Denials are usually issued by the WC insurance provider or carrier for the following reasons:
unreported injury
an injury that was not reported to the employer within the proper deadline (30 days from the incident)
the Employer argues the injury did not happen at work
Lack of medical records and evidence that an injury happened
The worker never got any medical care or treatment and has no medical records
The injury is by law not compensable which in New York  means it did not happen in the course and scope of employment but somewhere else
The forms filled out are either incomplete or not correctly filled out
the worker had medical treatment with a doctor who is considered an unauthorized healthcare provider
there are no witnesses to confirm how or where the injury occurred
the Employer argues the worker had this injury before the incident; pre-existing
the insurance company made an error or is simply delaying the process
Is there a lien I need to pay back if I am out on comp and also have a third-party lawsuit?
Yes. Under New York law, the benefits paid by workers comp including medical expenses and lost wages need to be repaid as a lien on the proceeds of a third-party negligence lawsuit. Your personal injury lawyer will need to obtain the written consent of the comp carrier before settling your case. This lien can be negotiated or sometimes even waived. Lien claimants on a personal injury case can include medical providers, funding companies, comp insurance carriers, and others.
Workers Compensation Claims in New York City
Under New York State Law, an employee who is injured during the course and scope of work cannot sue his or her employer because the employee will receive workers comp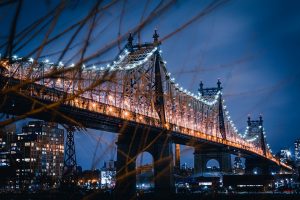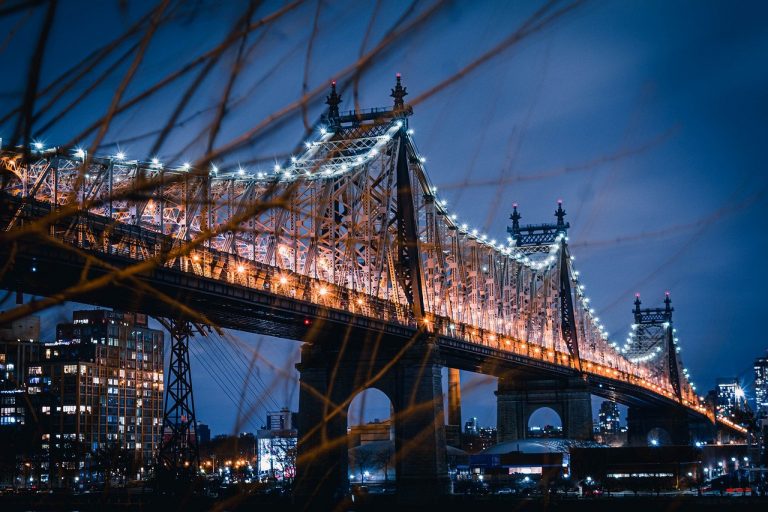 benefits including lost wages and medical bill payments. This is sometimes referred to as the Workers' Compensation bar because workers are barred from suing their employers. However, workers can file lawsuits against any third party responsible for their personal injuries.
For example, if John Smith is employed at a hospital and he slips on the water in the hallway which was spilled by a co-worker at the hospital, he cannot sue the hospital or the co-worker because that is suing his employer which is not allowed. This type of case is called a straight workers' compensation case because the only remedy is to receive workers' compensation benefits.
Take the same scenario but John Smith slips on the water in the hallway of the hospital and breaks a bone because ABC Cleaning Company hired by the hospital was mopping the floor and left a soapy puddle of water. Now, John Smith can file for Workers' Compensation benefits because he was injured on the job and he can also sue a third party, in this case, ABC Cleaning Company for his injuries because they were negligent and he does not work for them.
Contact our team at (212) 222-1111 for your free case evaluation.
Is My Injury Covered by Workers' Comp?
Probably one of the first questions you'll ask is whether workers' compensation will cover your injury. The law requires most employers in New York to carry workers' comp insurance, with only a few rare exceptions. If your injury or illness is work-related, then workers' comp should cover your medical care.
If you have been injured on the job, call our New York City workers' compensation attorneys today at (866) ATTY-LAW
How much do you get paid for workman's comp?
In New York, the payments from workers compare equal to two-thirds of your average weekly salary multiplied by the percentage of disability. Certain caps are placed on payouts with the maximum weekly benefit in 2017 being just under $871.
My Injury Was Partly My Own Fault. Am I Still Covered?
Workers' compensation isn't a fault/no-fault system. You don't have to prove the fault of your employer, and there won't be a reduction in your compensation if you are partly to blame for the injury. Injuries resulting from on-the-job intoxication from drugs or alcohol, however, may mean you lose your right to compensation.
What Do I Need to Do Now?
If you are hurt, the most important thing to do is seek medical treatment immediately. You should notify your employer of the injury in writing as soon as you are able. Legally, the injured party must do this within 30 days, but it's best both professionally and legally to do it as soon as possible. You will need to complete a claim for workers' compensation Form C-3 within two years of your illness or injury – or within two years of when you learned the illness or injury was work-related.
What Are the Benefits I Should Receive?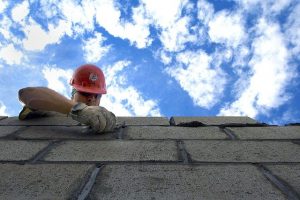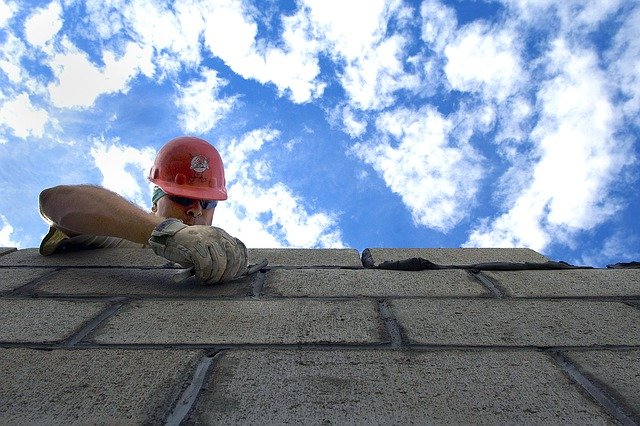 Workers' comp insurance should cover medical costs from your work-related injury. Your employer does not choose your doctor; you have the right, per New York law, to choose who will provide your care. Insurance also fully covers prescription medications the injured person may need to recover.
The insurance company won't pay cash benefits for the first seven days of your disability unless this extends beyond 14 days. In that event, the worker may receive wage replacement benefits from the first day of missed work from the injury. The wage replacement is equal to two-thirds of your average weekly wage if your injury caused the total disability, up to a maximum benefit for 2017-2018 of just over $870. If your injury did not cause total disability, the wage benefit decreases proportionally.
How can I see the documents in my comp case?
The worker's comp board uses a case system where a party of interest can receive access to view documents online.
The Insurance Company Disputed My Claim – What Should I Do?
The insurance company must file a notice with the Workers' Compensation Board within 18 days after the disability begins or within ten days of learning of the accident, whichever is greater. In the event the company disputes your claim, a Workers' Comp Law Judge will adjudicate the dispute. The law entitles you to the services of an attorney to represent you in any dispute. Should you disagree with the board's decision, you may appeal within 30 days.
Understand the Process
Understanding the claim process is the first step to resolving your situation. The workers' compensation insurance laws are in place to ensure that you have the proper medical treatment and coverage in the event of injury.
Workers' Compensation Attorneys Are Here to Help You
If you were injured on the job, it is important to contact an experienced workers' compensation lawyer because often the scenarios are far more complex than the above example. In construction accident or Labor Law cases, an injured laborer usually cannot sue his employer but under Labor Law 240(1) and or Labor Law 241(6) the laborer can sue the landlord of the premises where the construction was ongoing as well as the general contractor for that construction job as both entities are liable by statute. There may also be a claim against subcontracting companies other than the injured worker's employer if the facts so warrant.
Contact our team today at(212) 222-1111 to discuss your case with our skilled and experienced construction accident attorneys in New York City.