New York City Medical Malpractice Lawyer
Legal Representation for Victims of Medical Negligence & Malpractice In New York
All doctors and medical professionals have a duty to provide care in accordance with an established standard that has been deemed to be "good and acceptable" according to the medical community. When this treatment fails to adhere to this standard and a patient is harmed as a result, there may be a medical malpractice claim. At Frekhtman & Associates, we will assist you with sorting through the details to determine whether or not you can file a medical malpractice claim against a private practice or hospital which has caused you harm.
We can help after medical malpractice
The New York City medical malpractice lawyers at Frekhtman & Associates have garnered million dollar verdicts and settlements in a variety of different medical malpractice cases. We work diligently to establish your case and to demonstrate that negligence occurred. We offer the assertive and results oriented representation that your case can benefit from.
---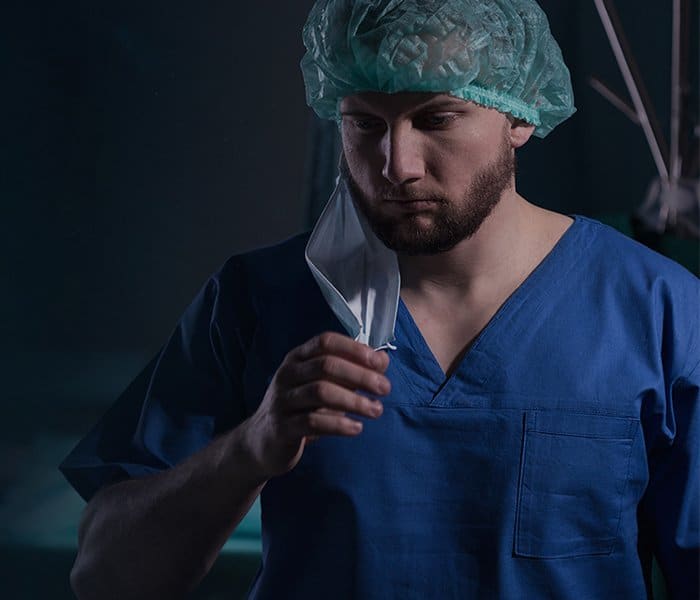 Our Highest Verdicts and Settlements in Medical Malpractice Cases:
---
What Are Common Examples of Medical Malpractice?
Do I have grounds for a medical malpractice case?
Negligence on the part of medical professionals can have devastating consequences. However, in order to have success in a medical malpractice action in NYC, it is required that the plaintiff demonstrates beyond a reasonable doubt that the doctor failed to follow established and accepted medical practice. You must also show that this deviation was a major factor in causing the patient's injuries.
In addition, doctors are also required to utilize an accepted amount of due diligence when providing care for their patients. Physicians are required to take a proper medical history and to listen to their patients.
The hospitals and insurance companies have aggressive attorneys working to protect their interests. If you believe you have a legitimate medical malpractice case, it's critical that you contact us as soon as possible. We will look over your case for free and determine if suing your doctor or a hospital has a good chance of success.
Who investigates medical malpractice cases in New York?
Medical malpractice investigations are handled differently depending on who caused your injury. In New York State, various government agencies inspect complaints filed by patients or family members. Many times, the New York State Health Department investigates claims. Complaints are also investigated by various organizations overseeing specific professions, including:
New York State Health Department's Office of Professional Medical Conduct (for complaints about doctors, surgeons and physician assistants)
NY Board of Registration in Nursing (for complaints against nurses)
Office of the Professions for New York State Licensed Professions (for complaints against pharmacists)
But don't simply leave your investigation to a state or federal agency. It's important to have an experienced team of medical malpractice investigators on your side looking out for your best interests. That's why people hire us. We have qualified attorneys ready to investigate your medical malpractice case to determine liability. In particular, we have extensive experience investigating hospital negligence/malpractice cases in Manhattan, including at many major NYC hospitals. Contact us if you have a case involving any doctor or hospital in the NYC area including:
Bellevue Hospital Center
Beth Israel Medical Center
Lenox Hill Hospital
Lower Manhattan Hospital
Memorial Sloan-Kettering Cancer Center
Mount Sinai Hospital
New York Presbyterian Hospital
New York Eye and Ear Infirmary
St. Luke's-Roosevelt Hospital Center
Why Choose Us as your Medical Malpractice Lawyer?
Our team have been personal injury attorneys operating in New York City for over 20 years. We know how the insurance companies work. We fight against them everyday.
We bring in our own medical experts to review your case to make sure that what the hospital is telling you is true. If they help us determine that you have been the victim of malpractice, then we will aggressively fight your case and take it to trial if necessary.
Give us a call. We have numerous attorney offices throughout New York City to better serve you. We understand that mobility may be an issue and we can even meet with you at your home if necessary. We provide a free consultation and a No Win, No Fee model. You have nothing to lose. Contact us now and let us help you get the justice you deserve.
Schedule a consultation
In the event that you have been injured in any type of medical case including emergency room, oncology, orthopedics, cancer, or cardiology, please contact us by calling us toll free at (866) ATTY-LAW. We handle all injury cases on a contingency basis which means that our legal fees are a percentage of the recovery amount. Give us a call for a consultation today.