New York City Pedestrian Accident Lawyer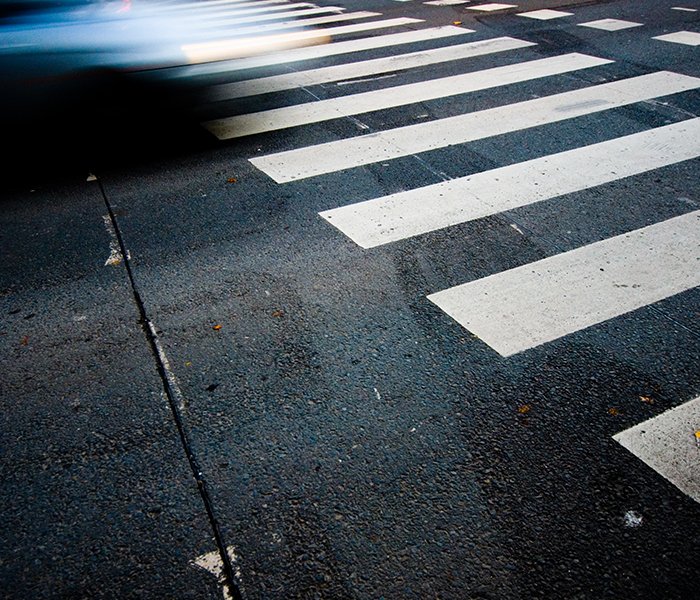 New York City is getting more crowded and densely populated every year. Traffic jams are a common occurrence throughout Manhattan, Brooklyn, the Bronx, Queens, and other parts of the Tri-State area. Millions of people walk our city streets each day. Unfortunately, pedestrian accidents in New York City are becoming more common.
If you are involved in a pedestrian accident it is important you contact a New York City pedestrian accident lawyer to go over your case and discuss your legal options. The experienced NYC injury attorneys at our firm are experienced and available to assist you.
Important Related Pages
Pedestrian Accidents Related Pages
Causes of Pedestrian Accidents
Causes of pedestrian accidents include:
Driver inattention
Driver distraction due to cell phone use, text messaging, listening to the radio, talking with someone in the car, or other distractions
Overly aggressive driving (attempting to turn in front of pedestrians crossing the street)
The type of vehicle (large tractor trailers have blind spots), drivers of buses often cannot see pedestrians until it is too late
Poor lighting conditions (lack of street lights) coupled with pedestrians wearing dark clothing at night
Of course there are many more causes of pedestrian knockdowns. In some cases, the pedestrian is also to blame either partially or completely for the incident. The New York Vehicle & Traffic Law (VTL) sets forth strict standards that motorists must obey including the duty to yield to pedestrians in the crosswalk. Often times people cross the street near the crosswalk but outside the white lines and accidents may occur.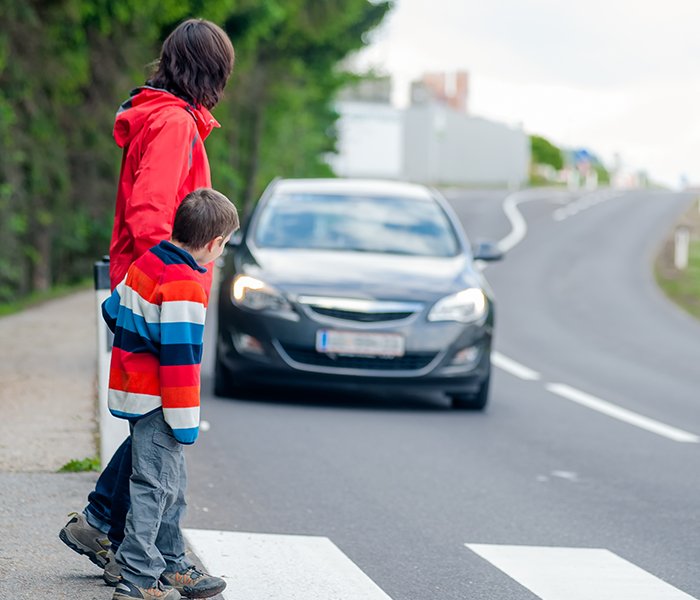 Steps to Take Following An Injury
If you have been injured while walking the streets of New York City, call the New York pedestrian accident lawyers at Frekhtman & Associates for a consultation. Our New York City pedestrian accident lawyers specialize in pedestrian accident cases throughout New York. It is important to know that if you were struck by a vehicle, you as the pedestrian may apply for no fault or Personal Injury Protection (PIP) benefits meaning all of your hospital bills, medical bills, and other related expenses up to a maximum of $50,000 will be paid by the insurance company of the automobile that struck you. But you must apply within 30 days of the accident or else the insurance company will deny your claim.
A pedestrian struck by a car must also obtain immediate medical treatment. If the injury is not immediately apparent such as a fracture or need for surgery, the individual must obtain a minimum of 90 days (3 months) of therapy and undergo diagnostic testing such as comparison of range of motion to normal, Magentic Resonance Imaging (MRI), EMG/NCV testing, neurological evaluation, orthopedic evaluation, and other testing which will together form a comprehensive medical record that we can later utilize in negotiating your damages claim for maximum monetary compensation. There are many pitfalls that a pedestrian must be careful to avoid.
Accidents involving pedestrians are responsible for thousands of injuries and deaths in New York City each year. Accidents involving motor vehicles are often deadly or lead to catastrophic or permanently disabling injury. While accidents involving pedestrians make up a minority of New York City car accidents – only about 8% – these incidents are more likely to cause negative outcomes that last a lifetime.
Most of the pedestrian crashes happen in highly populated areas like New York City. If you or a loved one sustained a serious injury in a pedestrian accident, your mind may be reeling with questions. Some of the most common questions accident victims have included:
Who will pay for my medical bills?
I'm missing work – how will I make up for my lost wages?
Who is responsible for my injuries?
How will I make ends meet while I'm recovering?
The attorneys at Frekhtman & Associates can help you answer all these questions and more. A personal injury claim can help you pay for medical bills, compensate for lost wages, and even address intangible damages like pain and loss in life quality. Contact our firm for a free case evaluation and let us review your legal options.
Determining Fault in Pedestrian Accident Cases
In most cases, pedestrian accidents involving motor vehicles are usually the fault of the driver. Some of the most common causes of accidents that warrant attention from a New York City pedestrian accident lawyer include:
Driving distracted.
Driving under the influence.
Failing to observe traffic signals, particularly crosswalk signals while making a turn.
Failure to yield the right-of-way to pedestrians.
Inattentive driving is becoming a more prevalent contributing factor in pedestrian accidents. Despite laws that prohibit texting and driving, motorists still turn to their phones when behind the wheel. This is especially dangerous in highly populated areas like the city and can lead to devastating consequences.
Pedestrian Accident Laws
Thankfully, New York law provides important avenues for recourse when pedestrians become victims of accidents with motor vehicles. Filing an insurance claim against the at-fault driver can help pedestrians recoup expenses from their medical bills, lost wages, and even their pain and suffering.
It's essential, however, to retain the services of an attorney for this process. While many pedestrians may want to pursue a claim against the insurance companies themselves, this can lead to an unfavorable outcome. Insurance companies will do anything to pay as little on a claim as possible. This often leads to an initial offer far lower than what your claim is actually worth.
An experienced New York City pedestrian accident attorney can help you determine a fair value for your claim and will aggressively negotiate on your behalf to get the compensation you deserve. The attorneys at Frekhtman & Associates are experienced in local insurance law and will not settle for less than a fair settlement – even if it means taking your case to trial. We are committed to helping our clients find both peace of mind and financial security. For a free initial review of your legal options, please contact us to schedule a consultation