Safety tips that all New York City pedestrians should regularly review to avoid accidents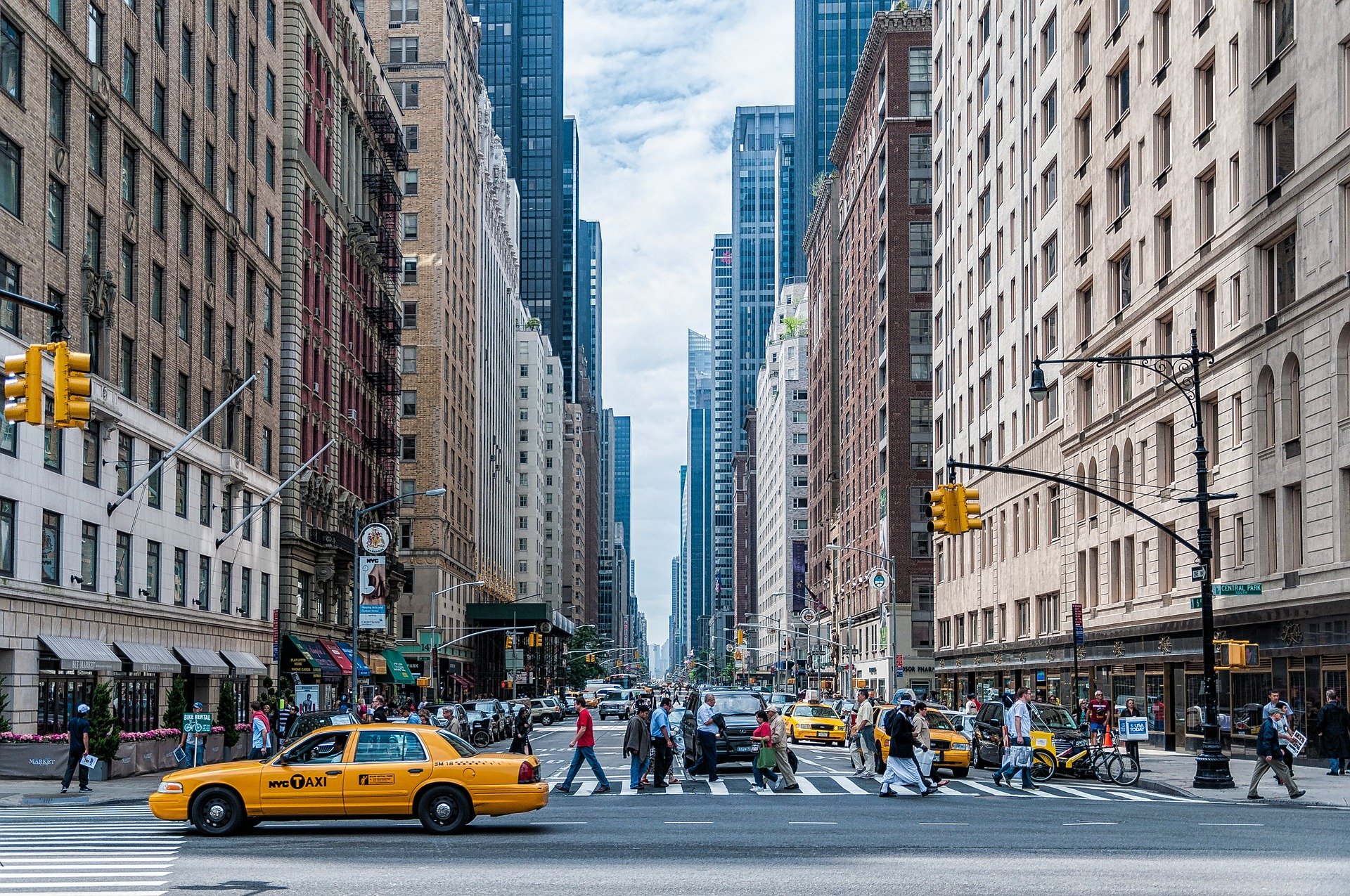 After struggling to survive a New York City pedestrian accident with a motor vehicle, most people wonder if they can obtain justice and be reasonably compensated for all their harms and losses. Rest assured that our law firm's twenty + years of experience handling cases like yours will help us build the strongest case possible. If we cannot secure a generous settlement amount for you – we will take your case to court where we will try to win the maximum compensation available. The F&A pedestrian accident lawyers have offices in Brooklyn including Bensonhurst and Bedford Stuyvesant, the Bronx, Manhattan , and Queens.
How Lawsuit Value is Determined
While trying to determine what your case is worth, insurance adjusters and the defendant's attorney will review all your medical records, the types of surgeries and other treatments you had to undergo to heal, and whether your injuries have left you temporarily or permanently disabled. As your lawyers, we will review all those same records and keep track of all your medical billings. We will also ask your doctors what future care and treatment you may require — as we seek to document the full value of your lawsuit.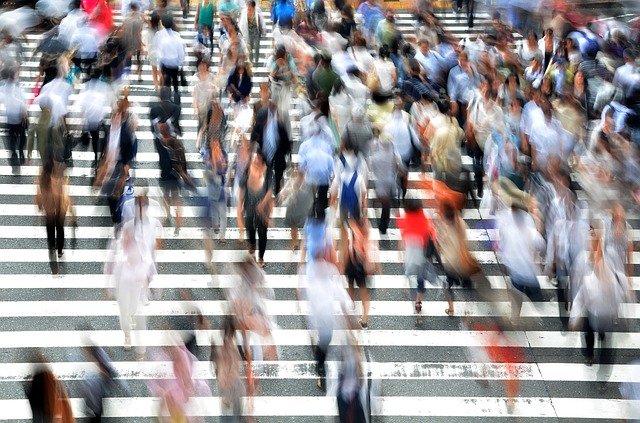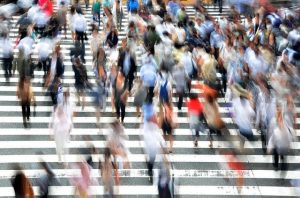 There is no simple way to define the value of lifelong pain and suffering or loss of enjoyment of life. Insurance adjusters and the insurance company take an actuarial or mathematical/economic approach by reviewing software programs like Colossus that tell them what a pedestrian knockdown injury could be worth. In reality, this is utter gibberish and nonsense. A jury of one's peers will decide the true value and human losses cannot be mathematically predicted as they include intangibles such as how a person presents, whether they are likable, the venue of the case, the way someone's life has changed after an injury, and other more nebulous factors. It is critical to interview a circle of friends and obtain community witnesses who can tell a client's story persuasively. What was the injured pedestrian passionate about before the injury? How did his or her life change? What happened to his family after the injury?
A lot of course will ultimately depend on the bodily injury insurance limits of the vehicle that struck a client. But an expert pedestrian accident attorney should always be able to show medical evidence, the human story, and also obtain lost wages and other economic damages. You need an experienced legal guide who will take a multifaceted approach to recover top monetary results since personal injury law by its very inherent nature is complex.
Here is a look at several recent pedestrian accident cases that may have unfolded like yours. This information is followed by a brief overview of the types of injuries many pedestrians often sustain – that can directly affect case values. Additional material looks at key issues involved with comparative negligence and wrongful death cases. The article concludes with some safety tips that can help all of us avoid being injured as pedestrians in the future.
New York City pedestrian accidents remain a major threat to all of us
What Causes Pedestrian Accidents in NYC?
Individuals walking NYC streets in Manhattan, the Bronx, Queens, and Brooklyn encounter common dangers:
Distracted driving; drivers texting or not looking at the road
Aggressive drivers who are not patient with pedestrians and do not yield to people already in the painted crosswalk
Drivers who make illegal U-turns or other illegal maneuvers
Tired drivers who did not get enough sleep, drank alcohol, or are under the influence of drugs
In addition to drivers sometimes external factors also play a role. These can include:
roadway defects, construction hazards, poor lighting, weather conditions, or defective motor vehicle equipment
Recent Pedestrian Crash Examples
December 2020. After getting into a Brooklyn car collision, a young male driver hit and killed a 53-year-old woman in East Flatbush, near the intersection of Glenwood Road and East 55th Street. Unfortunately, the doctors at Kings County hospital that tried to help this victim were unable to save her life. The dangerous driver who hit this woman was traveling the wrong way down 55th Street when the accident took place.
November 2020. While crossing a Bronx street early one morning, a 67-year-old man was fatally struck by a van.
October 2020. A 65-year-old woman and an eight-year-old child were hit and killed in Queens as they walked down 164th Street. This accident occurred during the afternoon rush hour. The 47-year-old female driver of a black Range Rover jumped a curb and hit these innocent victims. She told authorities that she simply lost control of her vehicle.
The settlement amount (or verdict) a surviving client receives in these types of pedestrian accidents is largely determined by many factors, including the types of physical injuries they sustain – as briefly reviewed below.
Injuries most often sustained by NYC pedestrian accident survivors
General head and traumatic brain injuries. Although some accident victims only suffer minor head injuries that heal rather quickly, others must confront brain swelling, strokes, seizures, and cognitive damage. When these brain traumas are extensive, the survivors may not be able to return to work or resume a normal, daily lifestyle.
Deep cuts to the skin and other lacerations. Unfortunately, some severely injured pedestrians may have parts of their bodies get caught underneath vehicles as they are dragged away from the accident scene. One or more surgeries may be required, along with skin grafts to heal their deepest wounds.
Spinal cord injuries (SCIs). Given the crucial role our spinal cords play in all our physical activities, even limited harm inflicted at different levels of the spinal cord can prove permanently disabling. Patients struggling with these issues may require years of ongoing physical therapy, followed by unique rehabilitation programs.
Internal injuries. Emergency room doctors must exercise great care when examining pedestrian accident victims. All too often, some internal injuries may not be readily apparent — requiring in-depth lab work and maybe even some exploratory surgery. Kidneys, lungs, and other organs can be permanently damaged when the human body is hit too hard by heavy vehicles.
General bone and pelvic fractures. Patients with these injuries can require lengthy recovery periods, depending on whether they suffered simple, compound, open, or closed bone fractures. In the pelvic region, injured pedestrians may suffer damage to their coccyx (tailbone), sacrum or hip bones. Arms, legs, hands, and fingers are often fractured or even crushed in pedestrian accidents. Motor vehicle accidents often throw pedestrians up in the air leading to fractures.
Wrongful death lawsuits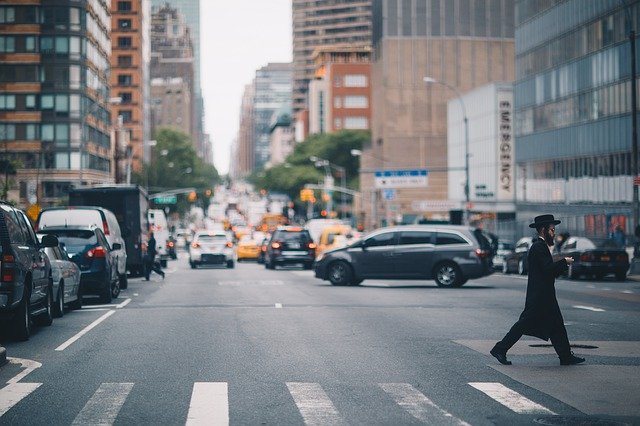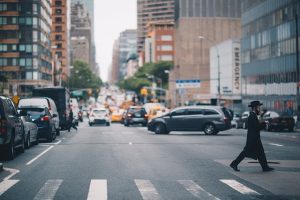 Unfortunately, some pedestrians die from their injuries and their closest relatives must bring lawsuits to recover for all their family's losses. A fatality is more likely to occur after impact with a truck, tractor-trailer, semi-truck, commercial van, box truck, or another larger and heavier vehicle although all types of crashes can result in death. The insurance adjustors will review all the medical treatment records and billings – and attempt to determine what types of financial or other resources the deceased victim was providing to the family.
Injured adult pedestrians who still have many years of their work lives ahead of them may often recover some of the highest sums in wrongful death cases. However, injured young children and older adults may also recover sizeable sums of money after being hit and killed as pedestrians.
Comparative negligence in pedestrian accident cases
While the state of New York does have comparative negligence laws, they usually do not prevent
victims from receiving some level of financial damages, even if they played a limited role in causing an accident. What matters most is that the defendant who hit you was far more liable for your injuries then you were.
Safety tips that all New York City pedestrians should regularly review to avoid accidents
While almost all pedestrian accident survivors deserve full compensation for their injuries and economic losses – there are risky behaviors that we should all avoid to decrease our chances of ever being harmed in this way.
Never listen to music while walking down a street. All auditory distractions can prevent you from hearing noises that might otherwise alert you to an approaching vehicle that is about to hit you. Keep an eye out for motor vehicles.
Walk as far from the curb as possible. If you will honor this added safety rule, when vehicles jump the curb, they may be more likely to hit a nearby bench, a light pole, or a trashcan.
Always hold the hand of any child you are walking with and let that child be as far from the curb as possible.
Never carry heavy packages or other objects that might obscure your vision.
Avoid wearing high-heeled shoes on busy streets and sidewalks. If you must make a fashion statement, wear tennis shoes on the street and change into different dress shoes once you get inside your office building. When you lose your balance while walking, your chances of getting hit by a car increase astronomically, especially if you are crossing a street. It is equally dangerous to cross intersections while wearing high-heeled shoes, flip flops (or boots) that can easily trip you or get caught in potholes or street grates.
Try to catch the eyes of drivers as you cross in front of them at intersections.
Avoid walking at night. If you must do so, try to wear clothing that has special reflective stripes — or that glows in the dark.
Be mindful of distracted driving by motorists who could be texting and not see you even if you are in the safety area of a crosswalk. The law requires operators of motor vehicles to see what there is to be seen in front of them and be reasonable. Very often especially on busy Manhattan and NYC streets driver inattention is a real problem. An experienced injury attorney will plead the Vehicle and Traffic Law (VTL) and review the Pattern Jury Instructions (PJI) to make sure an injured pedestrian wins on the issue of who was at fault a/k/a liability.
If you have suffered a serious pedestrian accident injury due to someone else's negligence, you need to contact our New York City pedestrian accident lawyers.. Our accident attorneys will carefully investigate all the facts of your case, review all your medical records, and then fight hard to win the maximum compensation available to you. We want every client to fully recover for all lost wages, pain and suffering, medical expenses, and other losses.