Garbage Truck Accidents
In New York City, there are many types of garbage trucks. They include sanitation trucks used by the City of New York, private sanitation trucks, private carting company trucks, and dump trucks employed by the construction industry. A recent study found that garbage trucks cause more injuries and deaths than any other type of vehicle.
Jackknife Truck Accidents
A jackknife truck accident happens when a large 18-wheeler tractor-trailer loses control and skids, creating a 90-degree right angle between the tractor and the trailer. Causes of jackknife tractor-trailer accidents include driver mistakes, road conditions, defective brakes, and fatigue. During a jackknife accident, the trailer may swing into the roadway and block one or more lanes of traffic, creating danger for other cars on the road.
When a tractor-trailer jackknifes, the trailer swings uncontrollably and may crash into another car on the roadway. Additionally, the trailer may stop suddenly, blocking the roadway and causing other vehicles to crash into it.
Bucket Truck Accidents
A bucket truck is a vehicle with a boom attached to a bucket that allows a worker to stand in the elevated bucket to perform his or her duties. Examples include electricians working on light poles, workers repairing telephone poles, or tree cutters rising to cut branches.
Common types of bucket truck accidents include:
Power failures that prevent the bucket from being properly moved and can cause overturn
Electrocutions when workers in the bucket make contact with power lines
Flipping or overturning of the bucket causing worker falls
Hydraulic system malfunction or failure
---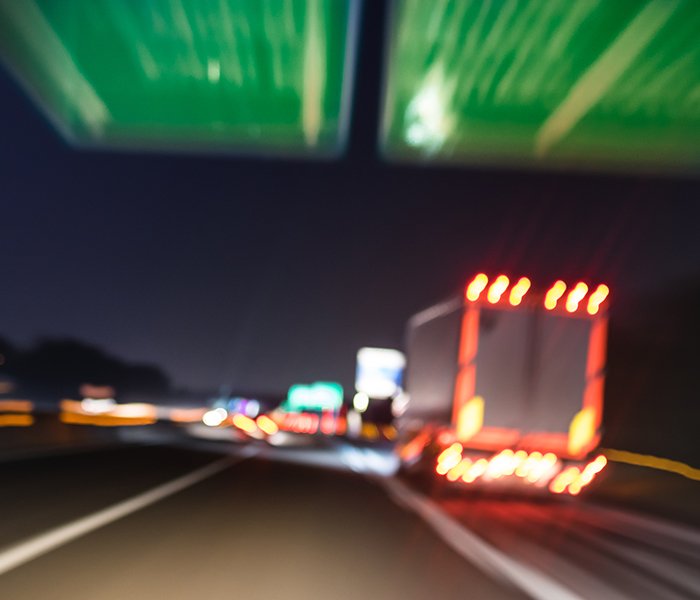 Tractor-Trailer Accidents
Tractor-trailers cause some of the most dangerous accidents on the road today. On average, a loaded commercial trailer hauled by a tractor can weigh from 55,000 to 80,000 pounds, whereas an automobile weighs in the 3,000-pound range. The massive size of trucks mixed with driver inattention, fatigue, and the pressure placed by employers on truck drivers to work long hours can all lead to accidents. Additionally, many trucks carry combustible or other hazardous toxic materials that are inherently dangerous.
Truck Underride Accidents
Tractor trailer underride accidents are a devastating and often deadly accident. It happens when a stopped or slow moving truck is impacted from the rear by a smaller car which slides under the trailer and gets stuck there. Side underride accidents can also occur during lane changes where a smaller vehicle slides under the side of the tractor trailer.
---
In underriding accidents, the occupants of the smaller vehicle usually come into direct contract with the truck because the top of the car is flattened, cut off entirely, or when a sharp portion of the trailer penetrates the car. Due to the difference in size and weight between a passenger vehicle versus a tractor trailer, underride accidents result in catastrophic injuries or death. Safety features exist to prevent underride accidents but not all trucks utilize these safety systems.
For example, the rear bumper of a tractor trailer should be positioned lower down and have a truck guard to prevent cars from sliding underneath. But in many cases the guards are not installed or they fail to work properly. According to the Insurance Institute for Highway Safety, a safety test was conducted where a passenger car hit the rear of a tractor trailer at 35 mph
Even though the rear trailer had an approved truck guard that met U.S. federal regulations, the smaller car crashed right through the guard crushing the vehicle. One way to improve safety is to change the regulations to require stronger guards.
Similar rear guardrails in Canada are 75% stronger than the guards used in the United States. Federal regulations currently do not require guards along the sides of tractor trailers. If guards were placed in the rear and along the sides, these types of accidents would be further reduced.
The National Transportation Safety Board has recommended side guards but the transportation industry lobby has not embraced the idea. Reflective devices such as reflective paint and tape make the tractor trailer more visible at night so other drivers can avoid the danger.
Reflective hazard signs are required to be used when trucks are parked on the side of the highway to prevent other drivers from accidentally driving into the back of an otherwise dark and dirty hard to see trailer positioned a few feet from the driving lane.
---
Trucking Rules and Regulations
There are some federal regulations with respect to driving a truck or tractor-trailer. These regulations are written and enforced by the Federal Motor Carrier Safety Administration and the Department of Transportation. A summary of some of the driving rules include:
A driver shall not operate a truck when the driver's alertness or driving ability is impaired or limited by fatigue, illness, or any cause (49 CFR section 392.3).
No driver may be on duty and have in his possession or use any illegal drugs or substances (49 CFR 392.4).
No driver shall drink alcohol within four (4) hours of being on duty to drive a commercial truck (49 CFR 392.5(a)).
A commercial tractor-trailer shall not be operated on the roads unless the driver is satisfied that all vital parts of the truck are in good working order (CFR 392).
No truck shall be driven unless the driver is satisfied that all emergency equipment is in full working order (49 CFR 392.8).
A truck driver shall not carry freight unless the freight is secure, and the devices used to secure the cargo are in good working order (49 CFR 392.9).
Extreme caution and the reduction of speed are necessary when hazardous road conditions are present for trucks such as rain, snow, ice, sleet, and similar conditions (49 CFR 392.14).
When a truck must stop on the side of the highway, the driver must activate a vehicle hazard warning including signal flashes and warning devices (49 CFR 392.22).
---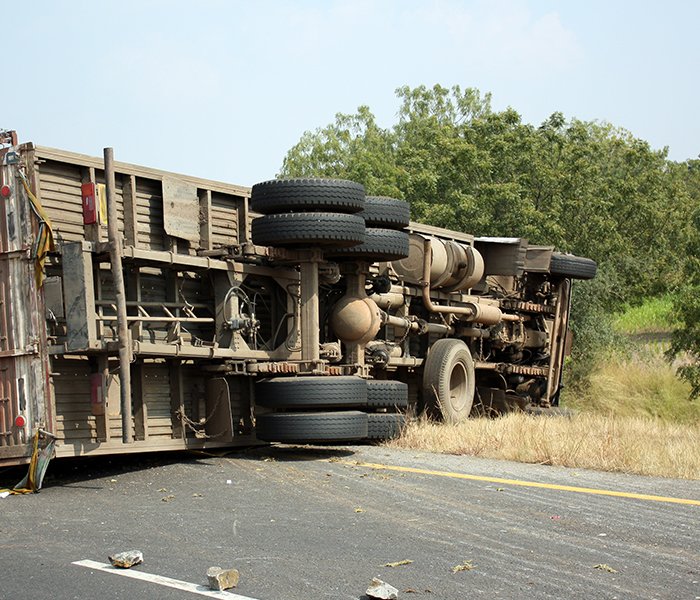 Evidence
The Electronic On-Board Recorder (EOBR) or black box inside the truck keeps track of events and diagnostic information both prior to, in the midst of, and after a truck accident in New York City. A complete inspection of the truck is important for a comprehensive understanding of all the possible causes of a truck accident.
A trucking safety engineering expert should examine the truck including the tires, engine, transmission, and other vital components. A review of maintenance and repair records alongside a contemporaneous inspection of the mechanical state of the vehicle involved in the crash can prove invaluable.
An experienced truck accident attorney will work with various liability experts including engineers, accident reconstruction specialists, and vehicle inspectors to obtain as much information as possible.
Using inspection data from the vehicle inspection, the black box information, and documentary evidence, an accident reconstruction expert can pinpoint how the crash occurred, where the vehicles were positioned prior to the crash, the speed of the vehicles, how much distance they traveled, and other crucial data.
---
Important New York truck accident litigation evidence includes:
Evidence showing the weight of the truck and its load
Bills of Lading
Dispatch Instructions and Information
Weight tickets
Trip envelopes
Delivery invoices and information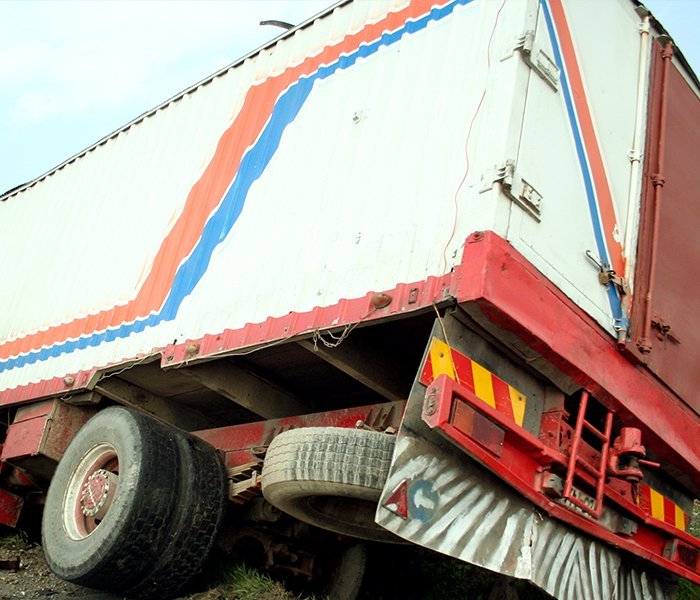 Many documents are required to be kept by a trucking company pursuant to the Federal Motor Carrier Safety rules and regulations. Some documents may only be kept for six months and then destroyed. It is very important to immediately hire a truck accident attorney to preserve and obtain all vital evidence.
What Should I Do After a Trucking Accident?
Often an insurance company will attempt to obtain a recorded statement. When you hire a lawyer and file a lawsuit, the litigation process will include a deposition or Examination Before Trial (EBT), in which the insurance company lawyer will ask detailed questions about how the accident happened as well as your injuries.
Naturally, there will be slight differences between the tape-recorded statement taken immediately after the accident and the deposition taken six months to more than one year after the accident.
At the time of trial, the insurance company's lawyer will point out little differences between the recorded statement, the deposition, and your trial testimony in an effort to discredit your case.
---
An experienced truck accident law firm in NYC like Frekhtman & Associates can help with gathering evidence such as the driver's logbook, GPS information, speed, and the truck's "black box." We will also handle witness statements from eyewitnesses and first responders, the driver's driving history, and any other violations the driver was involved in.
See what our clients have to say about how we fought for them.
We will also evaluate the trucking company's rules, regulations, policies, and their accident history. Whenever you or a loved one is involved in a truck accident in New York City, it is essential to have a team of attorneys willing to fight on your behalf. We have attorney offices in Queens, Brooklyn and all the Boroughs in order to serve you better.