20th Anniversary of World Trade Center Attacks:  First Responders And Others Can Still File for Benefits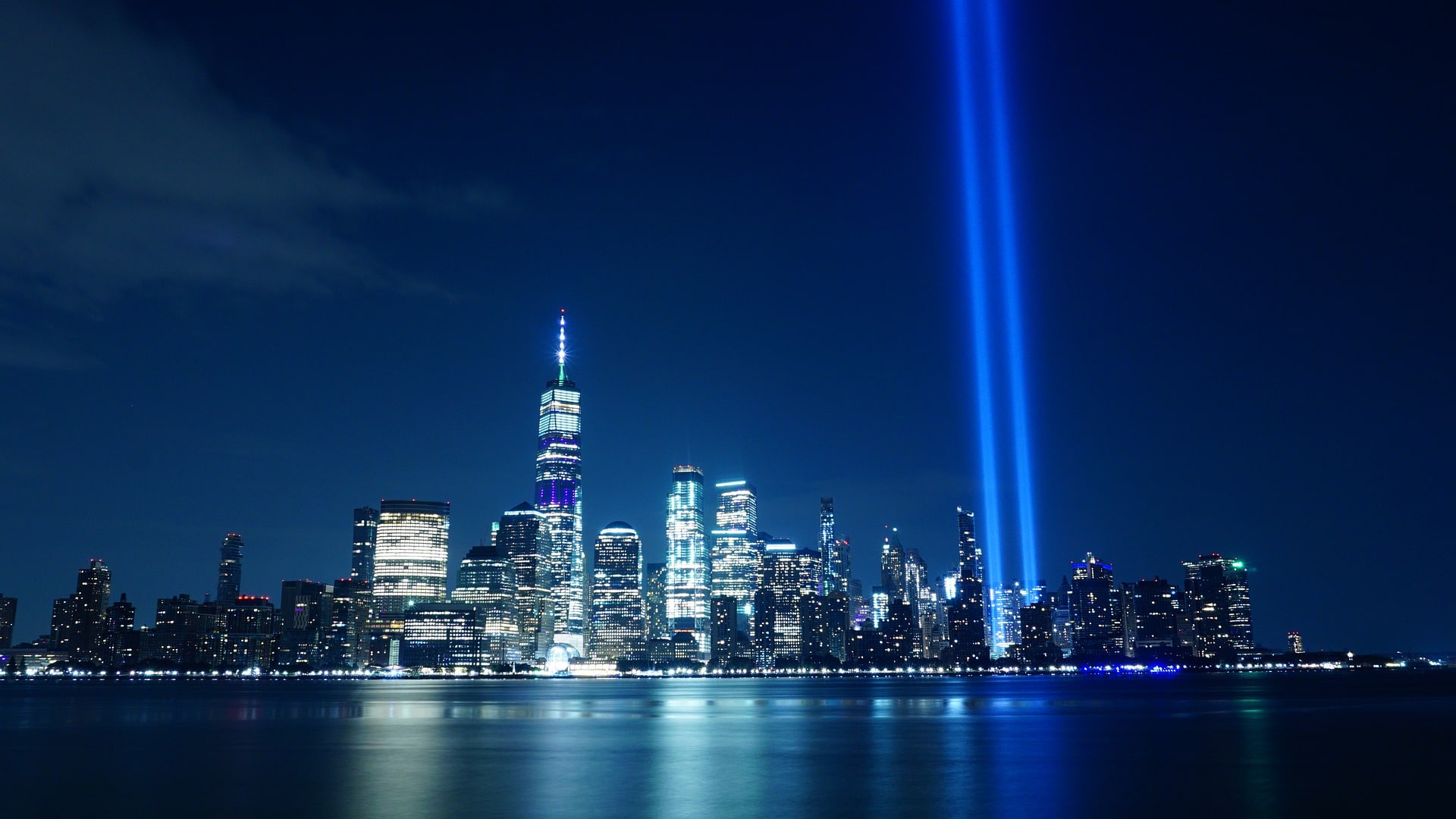 Many families who lost loved ones on 9/11 will be honoring them on the upcoming 20th anniversary of the world trade center attack. Others will simply be grateful to still be alive, despite their ongoing battles with cancer, pulmonary and respiratory diseases, depression, anxiety, and other maladies directly caused by the 9/11 attacks.
Most Americans have painful memories of that terrible day when multiple plane hijackings and suicide attacks were carried out by 19 Islamic terrorists. Roughly 2,750 people died due to those New York City attacks; another 184 Americans passed away at the Pentagon. Forty (40) more people lost their lives in Pennsylvania. Furthermore, the 9/11 attack took the lives of over 400 police officers and firefighters – all who worked hard to try and save others.
The VCF is still providing medical treatments to newcomers (and current clients)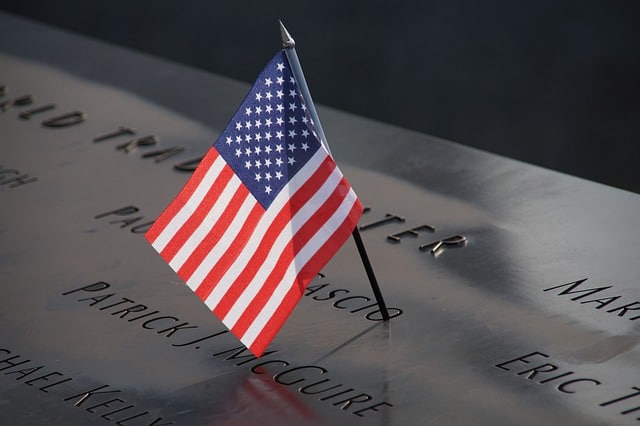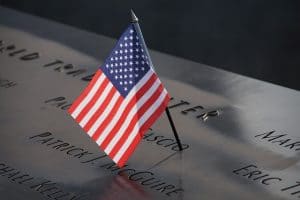 Fortunately, many people are still qualified to register and request benefits based on their 9/11-related injuries. Once we help you register with the VCF (Victim Compensation Fund), you can then apply for benefits. Your chances of receiving care will be based on whether the WTC (World Trade Center) Health Program certifies your medical complaints as 9/11-related.
Please consider scheduling a free appointment with our New York City 9/11 injury law firm. One of our attorneys can then discuss your current health issues with you. If we decide to accept your case, we will then handle the required registration and filing process.
Here is some additional information about the people most likely to be granted 9/11 VCF
benefits, the specific nature of their health complaints, and the answers to frequently asked questions about the September 11th Victim Compensation Fund filing process.
Individuals most likely to qualify for 9/11 victim compensation fund benefits
A surprisingly large group of people may still be qualified to file valid claims now. This is because some medical conditions do not worsen or become fully noticeable (and easily linked to 9/11) for many years.
First responders. All the brave men and women who were present at the World Trade Center — working for the New York City police and fire departments at a time between September 11, 2001, and May 30, 2002. Of course, the area where people were employed (or performing documented volunteer duties to help victims and survivors) now actually extends further out and includes what is known as the New York City Exposure Zone.
Paid or volunteer construction workers. This group includes those who can document the work they did on a paid or volunteer basis to help clean up the WTC area and remove some of the extensive debris during the time referenced above.
Qualified individuals who can prove that they lived or worked in the NYC Exposure Zone referenced above (during the qualifying dates already set forth).
Students and teachers who spent regular time at designated schools in the exposure zone.
While the list above is not intended to be comprehensive, it does provide a clearer indication of the wide cross-section of people who may still qualify for benefits to be paid by the September 11th VCF.
Some of the most common cancers that likely developed due to the 9/11 attack
Prostrate
Breast
Lymphoma, leukemia, and myeloma – as well as other cancers that affective lymphoid tissues and blood
One or more cancers of the eye
Ovarian
Various cancers that most commonly occur in children
Respiratory system cancers
Mesothelioma
Cancers of the digestive systems – many of which affect the colon and rectum
Unique urinary tract cancers that damage the kidneys, ureters, and bladder
Since many cancers are slow-growing, some new claimants may require in-depth diagnostic exams. These will help determine if their current health problems were directly caused by their exposure to the contaminated 9/11 air and toxic debris.
Additional medical and mental health conditions that might warrant VCF benefits
Musculoskeletal injuries. Although first responders are often the only ones who can file for benefits based on this type of harm, it's still a legitimate basis for recovery.
Substance abuse problems. In some cases, individuals deeply traumatized by the 9/11 attacks may still be having trouble recovering from addictions that began after their deeply upsetting exposure to 9/11 and other related events.
Burns, bone fractures, internal organ damage. Many people suffered terrible injuries while helping others and running to escape the dangerous exposure area.
Unique breathing disorders can be traced back to the 9/11 period. Due to the highly toxic air, some injured survivors may always battle these conditions.
Some frequently asked questions about 9/11 and the victim compensation fund
Q: Can hiring a lawyer help to simplify the registration and filing process for me?
A: Yes. This is because many time-consuming forms must be filled out and filed on your half. In addition, your New York City 9/11 victim compensation fund attorney also knows which medical records must be obtained and submitted on your behalf – helping to streamline the application process. Should any complications arise, we can help you address them far more quickly than you could while trying to handle the benefit request process all on your own.
Q: How will I know which forms I'll need to prove that I was in one of the dangerous 9/11 attack zones – during the covered time period?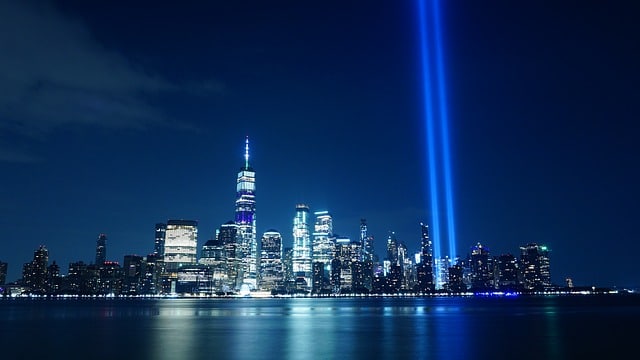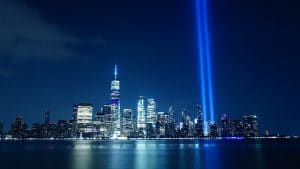 A: Our VCF lawyer at Frekhtman and Associates can help you determine which forms you will need. This process can be more complicated for those who volunteered their time since regular employee pay stubs (and related paperwork) may not be readily available to document your whereabouts.
Q: Will the VCF, Victim's Compensation Fund, finish processing a claim request if the applicant passes away?
A: Everything will depend on the unique circumstances of each claim. Our VCF lawyer can explain what must happen next, based on all the new events involving the applicant.
Q: Can a survivor of 9/11 file for benefits from the VCF, while also taking part in a JASTA (Justice Against Sponsors of Terrorism Act) lawsuit?
A: Yes. However, special paperwork and notice to different parties will likely be required.
If you currently require medical care and treatment for health issues you believe were caused by your presence near the main 9/11 terrorist events, you should contact our New York City 9/11 accident claim law firm. We will carefully review all the facts regarding your injuries and how they must be documented to create a viable claim. If we agree to file for VCF benefits on your behalf, you can trust that we will help you gain access to all the medical care and treatments you deserve for each of your qualified injuries.