A Construction Site Accident Lawyer Will Fight for Your Right to Fair Compensation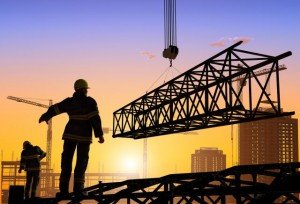 According to the Occupational Safety and Health Administration (OSHA), construction jobs are among the most dangerous jobs in America.
OSHA statistics bear this out.
Out of 4,251 worker fatalities in American private industry for 2014,  more than 20 percent – 874 – were construction related.
That's nearly 1,000 families left without fathers, sons, mothers, or daughters, killed while simply doing their job.
Construction workers also have an alarming number of non-fatal injuries which make up a disproportionately high percentage of workplace injuries reported to OSHA each year.
As a construction worker, you are exposed to any number of physical dangers every day, many of which can prevent you from working for days, weeks _ or even permanently.
Something as simple as a slip and fall, or a heavy object falling on you from above, can cause serious, debilitating, life-changing injuries that can leave you unable to provide financially for those you love.
Recovering from an on-the-job accident can be a long, painful road, and it can cause enormous financial stress.
When tragedy strikes, you need a good construction accident lawyer who will fight for you rights to fair compensation for your injury.
While many may mistakenly believe that their employer's worker's compensation insurance can adequately provide for them and their family during this trying time, it is only one small part of the solution.
Worker's compensation cannot be depended on as a long-term cure-all for the many issues you may face while recovering from a serious on-the-job accident.
It also does nothing to hold financially liable other parties, such as sub-contractors or property owners, whose negligence or disregard for your safety may have caused your accident or injury.
You need an experienced legal team who can help guide you through the process of ensuring your best interests are protected. You need a legal team that will work hard for you to make sure that your are fairly compensated for both your immediate injury and any long-term impact that injury may have on both your financial future and quality of life going forward.
If you've been injured on the construction site, contact us today to see what we can do ensure you get the financial compensation you deserve.