A Quick Guide on What to Do After a Slip & Fall Accident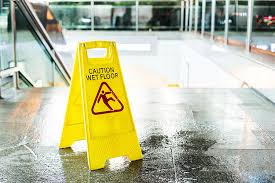 Regardless of how careful you are, odds are that sooner or later you will suffer a 'slip and fall' or 'trip and fall' accident explains Arkady Frekhtman of the F&A injury law firm, NYC slip & fall accident lawyers. This type of accident occurs when a person slips or trips while walking and injures themselves, and can occur outside or inside with equal frequency and risk of injury. Slip and fall or trip and fall accidents can be caused by a wide range of things, such things as uneven flooring, debris, wet surfaces, ice or snow, poor lighting, or other hazard.
Although slip and fall accidents can happen at home, they often occur away from home. While property owners have legal duty of care to make sure that their property is safe, they are not automatically responsible for any accident that occurs on their property. For a property owner to be held responsible, there must be clear proof that they were aware of that a hazardous condition existed prior to the accident, and they did not take reasonable, prudent steps to prevent accidents from occurring.
You can suffer serious, debilitating injuries in a slip and fall that can have long-term consequences on your health and your ability to provide financially for your family. Do you know what you should if you suffer a slip and fall accident as a result of a property owner's negligence?
Here's a quick guide to what you should do following a slip and fall accident:
Call 911: Not all injuries are immediately obvious and you may need medical authorities to evaluate possible injuries. In addition, the police will be able to file a preliminary report on your accident, providing critical documentation in the event of a legal or insurance claim against the property owner.
Talk to witnesses: Talk to any potential witnesses as soon as possible. Make sure to notes and gather names, addresses, and other contact information in case additional information is needed from them.
Report the fall: Report the accident as soon as possible to the store manager, property owner or other responsible party. This notification is essential in establishing possible responsibility and is often required by most property or other insurance the property owner or business may have.
Documentation is essential: Most modern cellphones also have cameras – use yours to document the scene of the accident and any pertinent information, such as the condition of the floor and presence or absence of warning signs or other evidence that may show possible negligence. Also take photographs of how you were dressed at the time of the accident and the shoes you were wearing. You should also preserve the clothes and shoes you were wearing in the condition they in at the time of the accident. This can be essential evidence in the event of a legal claim involving the accident.
Contact an attorney as soon as possible: If you believe your accident is the result of the property owner's negligence, it is important that you acquire legal representation as soon as possible. An experienced attorney will protect your right to fair and adequate compensation for your injury and financial losses – short-term or long-term – that you may suffer as a result of your injuries.
Contact us today for more information on what to do if you are the victim of an accident.