Scaffold Accident Lawyer Discusses 60 Foot Fall At Hospital Work Site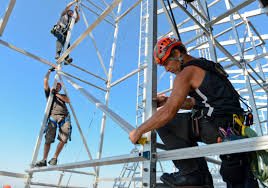 According to a story in the Hartford Courant, a construction worker suffered critical injuries on Thursday, June 2, at a Hartford Hospital work site at 31 Seymour Street. The worker fell when a "rolling scaffold" separated from the building, according to an assistant area director for the Occupational Safety and Health Administration (OSHA).
Man Falls Over 60 Feet
The scaffolding collapse occurred sometime before 10:45 a.m. The 47-year-old man fell an estimated 61 feet, although witnesses said he was still able to move after the fall. A fellow worker told reporters he didn't see the scaffolding collapse, but he heard a loud noise followed by the sound of sirens.
Multiple Investigations Underway
OSHA, Hartford Hospital and the construction contractor are all investigating the incident, according to a hospital spokesperson. She expressed gratitude to all of those that reacted quickly to the serious situation.
Although every workplace accident is unique, contractors and others involved in construction projects have a responsibility under state and federal laws to maintain a safe workplace. When they do not, they may violate worker's compensation and personal injury laws. Workers are potentially compensated for time away from work and other losses.
If you or a family member suffers an injury at work, it is possible to speak with a scaffolding accident lawyer about the matter. Our firm provides such a consultation at no cost to you. We fight hard to preserve the full legal rights of our clients. To learn more about our legal services, or to arrange for a visit, please contact us.