Boat Accident Lawyer reveals Who's Getting Hurt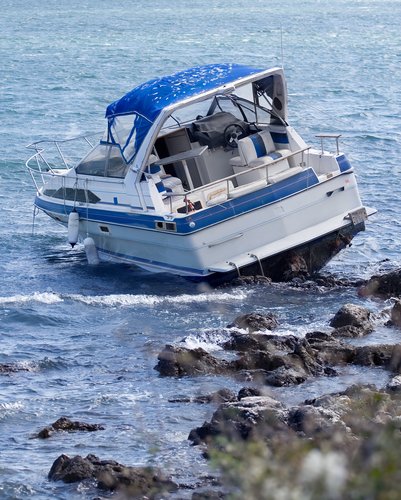 By definition accidents are random events that strike anytime and anywhere. So it doesn't seem useful to determine what type of person suffers these casualties. And yet the US Coast Guard compiled the following operator statistics for incidents in 2013, the latest year for complete data. The information shows that certain types of people are affected by accidents more than others.
The most common age for accidents is 36 to 55 years old, which involved 1,797 vessels, 1016 injuries, and 214 deaths. Next were those over 55 with 1056 vessels, 473 injuries, and 168 deaths. The 26-35 age group came in third with 727 vessels, 432 injuries and 80 deaths.
Experience doesn't seem to make a difference. Those with 101 to 500 hours of experience involved the most vessels in accidents at 1,626 and the most injuries at 857. This level of experience ranked second for deaths at 133. Ranking first for deaths at 245 were those whose experience was unknown. They were second for vessels at 1,171 and third for injuries at 528.
Knowledge is definitely power in terms of avoiding accidnets. The greatest number of vessels involved were the 2,095 for those with no education. These individuals also showed the most injuries at 1,213 but ranked second for deaths at 241. Ranking first for deaths at 253 were those whose experience was not known. They ranked second for vessels involved at 1,291 and for injuries at 627.
These statistics show that whatever type of boater you are, accidents can still affect you. If an incident does happen, the first thing to do is to tend to the injured. Then please contact us. As your boat accident lawyer, we'll fight for your rights.