Brooklyn Construction Accident Leads to Criminal Charges Including Homicide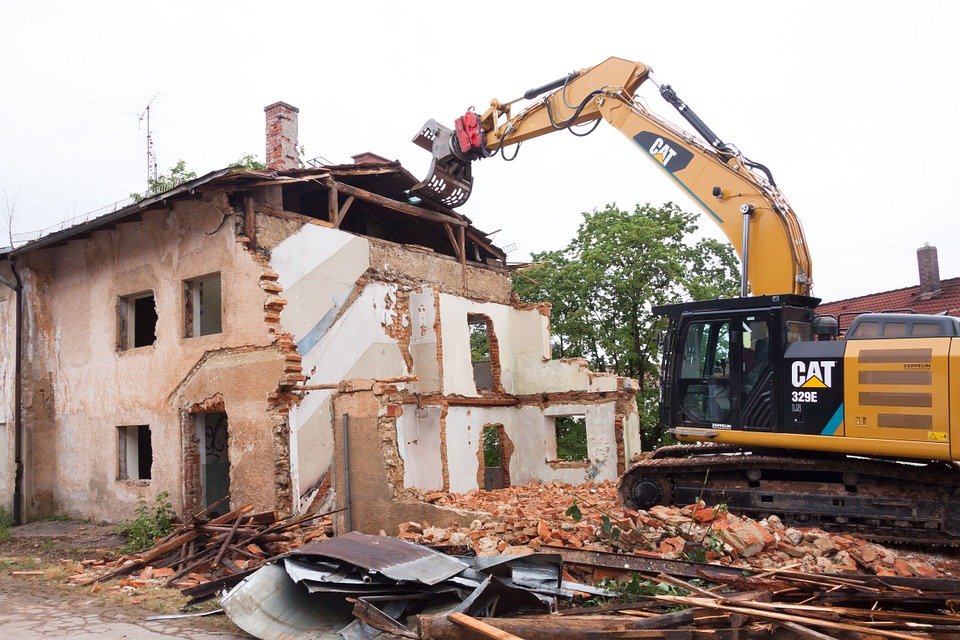 Although workers' compensation laws provide benefits when work accidents happen, it is small solace when a loved one suffers permanent injury or is killed on the job. When particularly egregious conduct causes injury or death, criminal charges may follow. This happened recently when prosecutors charged a construction company owner in the aftermath of a fatal Brooklyn construction accident involving a wall collapse.
Accident Details
On September 3, 2014, workers were engaged in the process of replacing a one-story structure with a new five-story building on Myrtle Avenue in Bedford-Stuyvesant. At about 11:30 a.m., a wall of a building on an adjacent lot collapsed.
As the wall collapsed, masonry blocks and other debris struck three workers.
A 19-year-old man sustained severe head injuries and broken bones in his legs. He went into cardiac arrest, and authorities pronounced him dead at the scene. Another worker suffered a fractured hip and a fractured lumbar vertebrae. Despite multiple surgeries, he still has trouble walking, and his physical activities are restricted. The third worker sustained fractures to his skull, nose, lumbar vertebrae and rib. His face was crushed, resulting in multiple facial and orbital bone fractures. His physical activity is also limited, and he reportedly suffers from incessant pain.
Construction Company Owner Charged 
According to ABC 7 News, a 47-year-old construction company owner now faces multiple charges, including criminally negligent homicide, second-degree manslaughter, second-degree reckless endangerment, third-degree assault, third-degree grand larceny, first-degree falsifying business records and fourth-degree criminal tax fraud. It is also alleged that he failed to obtain workers' compensation insurance. Employers with employees are required to maintain a workers comp insurance policy.
After pleading not guilty, the accused was released on $100,000 bail. His companies, Park Avenue Builders and RSBY NY Builders, are also named as defendants in the indictment.
The charges stem from allegations that the construction company owner ordered a number of employees to begin excavations toward the rear of the property, contrary to the plans approved by the Departments of Buildings (DOB). It is also alleged that excavating began without the knowledge of other entities working on the project.
There are also allegations that the accused refused to consider safety concerns expressed by his workers, and that he demanded that they continue to work despite the unsafe conditions. It is also alleged that the company owner refused worker requests to provide materials for shoring up adjacent walls, contrary to OSHA regulations. An unidentified co-conspirator faces two counts of second-degree reckless endangerment. He is still to be arraigned.
In general, criminal charges against construction company owners, executives and/or supervisors may serve to deter others from engaging in conduct which endangers workers.
When you or a family member is a victim of a workplace accident, it is important to follow proper procedures to ensure that the full workers compensation benefits are paid. Medical expenses, lost wages and permanent loss of bodily functions result in worker benefits. When a person dies on the job, survivor benefits are paid to the closest relative or relatives.
Workers Comp and Personal Injury Cases
It is important to understand that workers comp benefits are paid whether an employer engages in negligent conduct or not. Sometimes, when a non-employer is at fault in an accident, a worker may also be able to pursue a personal injury claim against that individual or company. So-called "third-party liability" may lead to payments for certain medical expenses, pain, suffering and lost wages as well. These personal injury cases are often settled without a trial.
In both workers' compensation and personal injury cases, our firm will provide an initial consultation with a lawyer free of charge and without obligation. We work hard to ensure that our clients get the compensation they deserve under all applicable laws. To learn more, or to schedule a free consultation, please contact us.