NYC Pedestrian Knockdown Injury Lawyers Explain How to Stay Prepared for Sudden Accidents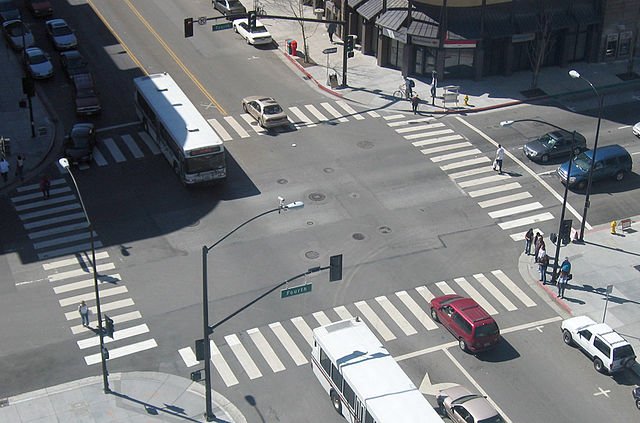 On Thursday, May 18th, 2017, chaos erupted among New York City pedestrians walking through Times Square when a vehicle suddenly lunged onto a sidewalk explain NYC pedestrian knockdown injury lawyers at the F&A accident law firm in Manhattan. Within seconds, it struck and killed an 18-year-old Michigan woman and injured her 13-year-old sister. Roughly 20 others were also injured. While many first wondered if the event might be some type of terror-related incident – given all that's recently occurred in England and elsewhere in the world — it soon became clear that it was not.
Additional Facts Shared with the Public About Driver Suspect and Event
Later in the day, police reported that the driver, 26-year-old Bronx resident Richard Rojas, was apparently "hearing voices" when he chose to hit all the people. Right after the even, he was taken to court where he was charged with murder in the second degree and 20 counts of attempted murder.
Witnesses at the scene took photos and posted them on social media – indicating that many people quickly fell to the ground after the impact. Local news sources indicated that Rojas had a history of arrests for DWI and had previously had his driver's license suspended. Some are now wondering if this man purposefully planned to commit this act near lunchtime when many area workers and tourists were certain to be moving about in and around Times Square.
Apparently, no one had time to run since the car sped toward the crowd. When the accident was over, the car hit a pole and came to a stop at the intersection of Broadway and 45th Street. Within minutes, witnesses reported that the victims were being taken away on stretchers. Trying to properly protect everyone upon first learning of the accident, nearby firetrucks blocked off one area intersection while the police made sure all traffic was blocked by Time Square's TKTS booth.
Since no one initially knew what motivated the incident, both Governor Andrew Cuomo and New York City Mayor Bill DeBlasio rushed to the scene to speak with concerned citizens.
How Can You Best Protect Yourself Before This Happens Near You?
Keep your whereabouts known to several people. Try to tell at least one family member, friend or co-worker about where you're going to be each day. That way, if you fail to show up at work or don't come home one evening, someone can immediately start looking for you. Be sure to give out your cell phone number to each of these contacts;
Don't listen to music while walking down the street. Even though many people are almost addicted to music – if you're playing it too loud, you will likely miss early warnings from others that a dangerous event is unfolding near you;
Always carry some form of I.D. After the dreadful events of 9/11, New York City was covered with photos plastered to buildings, trees, and lamp posts since so many people seemed to almost vanish without a trace;
Consider carrying a personal body alarm or pepper spray. Always first check with the police before buying any items like these to be sure it's fully lawful to carry them. Aloud body alarm can frighten away many people who might try to harm you in public;
Try to always safely carry a small amount of money or a credit card with you. Should a disaster unfold, you'll have enough money on you to stay in an inexpensive hotel and buy food until you can get home. Also give serious thought to hiding your credit card or funds in a money belt or a special wallet hidden somewhere on your body;
Make sure your cell phone remains fully charged throughout each day. That way, if you or someone close to you is hurt on the street, you can quickly summon help;
While it's not guaranteed to keep you safe – consider walking close to buildings. Far too often, it's the people walking closest to the curb who get hurt the worst in pedestrian accidents.
Always get in touch with your New York City pedestrian accident lawyer if you've been seriously hurt in an accident. We'll start fully investigating your case while you pursue all the medical treatment you need.