Car Accident Lawyer Discusses Fatal Long Island Wreck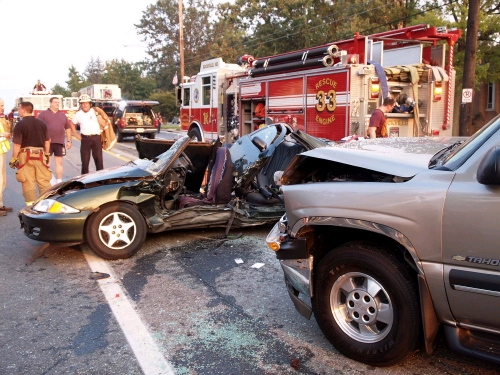 An alleged hit-and-run crash on Long Island resulted in a loss of life states NYC car accident lawyer Arkady Frekhtman a member of the Frekhtman & Associates law firm. Authorities say that the accident happened on the Hempstead Turnpike in Franklin Square at about 4:15 a.m. on Saturday, April 23.
Cab Pushed into Utility Pole
Nassau County police say that a speeding white BMW crashed into a cab and pushed it across two traffic lanes and into a utility pole. The 47-year-old male taxi driver from Elmont died at the scene. Emergency personnel took his 20-year-old female passenger to the hospital for treatment of a broken ankle.
Motorist Faces Multiple Charges
The driver of the BMW, a 23-year-old male from Queens, allegedly left the scene of the fatal crash. Police apprehended him approximately 60 minutes later at the corner of Evans Avenue and Hempstead Turnpike. He faces charges of vehicular manslaughter, driving without a license and leaving the scene of an accident, according to NBC 4 News New York.
Although every accident is unique, survivors of a person killed by negligent use of a motor vehicle can seek redress in civil court. Operating a vehicle at excessive speeds is often considered evidence of negligence. It is often possible for family members to file a wrongful death lawsuit that seeks compensation for pain and suffering, burial expenses and loss of companionship.
If you or a family member is ever a victim in a wreck, it is possible to discuss the matter from a legal perspective with an automobile accident lawyer focused on relevant aspects of the law. Our firm fights hard to get our clients the full compensation they deserve under the law. Please contact us for more information or to schedule an appointment.