Coping With A Traumatic Brain Injury: Tips From A Brain Injury Lawyer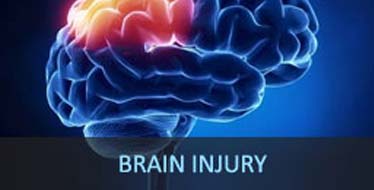 When you or a family member suffers from a traumatic brain injury or TBI, it can cause much concern and anxiety. With an uncertain future, it can be challenging to navigate the road ahead. However, there are practical ways to cope with the TBI as shared by a brain injury lawyer.
Knowledge Is Power The more you know about how TBI affects your loved one, the better you will be able to cope with the changes in your life. A traumatic brain injury affects emotions, memory, a person's behavior, and even their personality.
Practice Patience Everyone who find themselves coping with a traumatic brain injury needs to be patient. With the recovery process being slow, sometimes painful, and difficult mentally and physically, showing patience during this time is crucial.
Communicate Keeping open communication is crucial during this trying time. You should share your feelings, your hopes, your concerns, or your worries about the situation. You also want to communicate with your loved one with TBI to let them know you are willing to talk about the issues they are facing.
Hold On To Hope People affected by a TBI can still have a productive future. Depending on the situation, many patients are able to return to work. Even if they are unable to, TBI is a condition that is manageable. Let your family member know that you are still holding out hope for their future.
Consider Counseling Many families have benefited from counseling when dealing with TBI. It allows them to share their feelings, concerns, and frustrations. Also, the person with TBI can benefit from talking with a counselor as they learn to understand their condition and cope with it.
Should you find yourself dealing with a traumatic brain injury, contact us for your free consultation.