Bus Accident Lawyers Discuss Crash Involving School Bus and Ambulance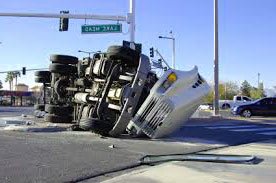 An ambulance and a school bus collided in Brooklyn's Crown Heights on Friday, January 15, 2016. Fortunately, there were no children on the bus at the time. However, ABC7 News reports that two people suffered injuries. An injured individual may seek out a bus accident lawyer to prosecute a civil lawsuit.
Severe Damage to Ambulance
The accident happened at the intersection of Bedford Avenue and Atlantic Avenue. There was only minor damage to the bus, and it was promptly removed from the scene. However, the ambulance reportedly sustained severe damage in the collision. There was no initial information provided as to how the crash occurred.
Serious Injuries Reported
Emergency personnel transported the injured to an area hospital. They were both in serious but stable condition, as reported by ABC7 News.
Authorities closed part of westbound Atlantic Avenue that leads toward the Barclay Center as investigators and clean up crews completed their work.
When buses or ambulances crash and injuries occur, complex liability questions sometimes arise. For example, responsible parties are different if the ambulance is operated by a fire department rather than a private company. Buses are also owned and/or operated by a wide variety of public and private entities. Bus accident lawyers may assist in helping injured victims navigate through the legal system.
If you or a loved one is a victim in an accident, it is possible to discuss the legal implications with a lawyer that focuses on relevant areas of personal injury law. Our firm provides an initial consultation free of charge. There are no fees unless we win or settle your case. To ask your questions, or to schedule an appointment, please contact us.