Long Island Railroad (LIRR) train accident lawyers comment on today's derailing in Brooklyn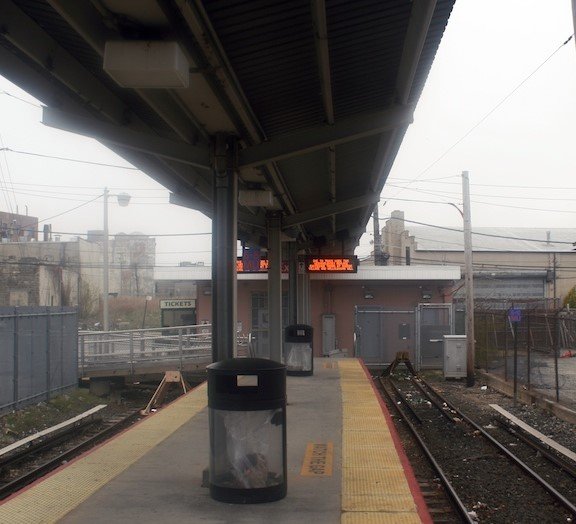 An LIRR train derailed Wednesday morning as it was pulling into the Atlantic Terminal station during rush hour injuring up to 103 people states Arkady Frekhtman, one of the train accident lawyers at the F&A injury law firm in New York City.  Although the train was coming in at a relatively slow speed of fifteen miles per hour, the conductor apparently did not stop the train in time as it crashed into a bumper block causing the derailment.
A bumper block similar to this one depicted above was located at the end of the platform.
Shattered glass, smoke, and other debris littered the platform. A part of the rail pierced through the bottom of one of the train cars.
The train rode up and over the bumping block which caused the wheels to fall off the first train car according to MTA chairman Tom Prendergast.
About eleven passengers were carried away on stretchers with the majority of injuries from the roughly 100 people classified as minor.
The National Traffic Safety Board (NTSB) had investigators en route to the crash site immediately. The NTSB will interview the conductor and examine other potential factors that may have caused the accident.
Prior to filing a lawsuit against the Metropolitan Transportation Authority (MTA) LIRR, a claimant should file a Notice of Claim within ninety (90) days of the occurrence.  A claimant may be requested to attend a hearing where the public authority will ask questions about how the incident happened and what injuries were sustained. The Notice of Claim and hearing are conditions precedent to filing a lawsuit meaning a claimant must first file a written notice of claim and attend a hearing if one is requested prior to commencing a lawsuit. The statute of limitations for LIRR matters is one year from the date of accident (Public Authorities Law 1276). Due to the above requirements and short deadlines involved, passengers on the train who were injured should reach out to an attorney for an individual consultation.