New York City Construction Accident Lawyers Discuss The Rise of Fatalities at Work Sites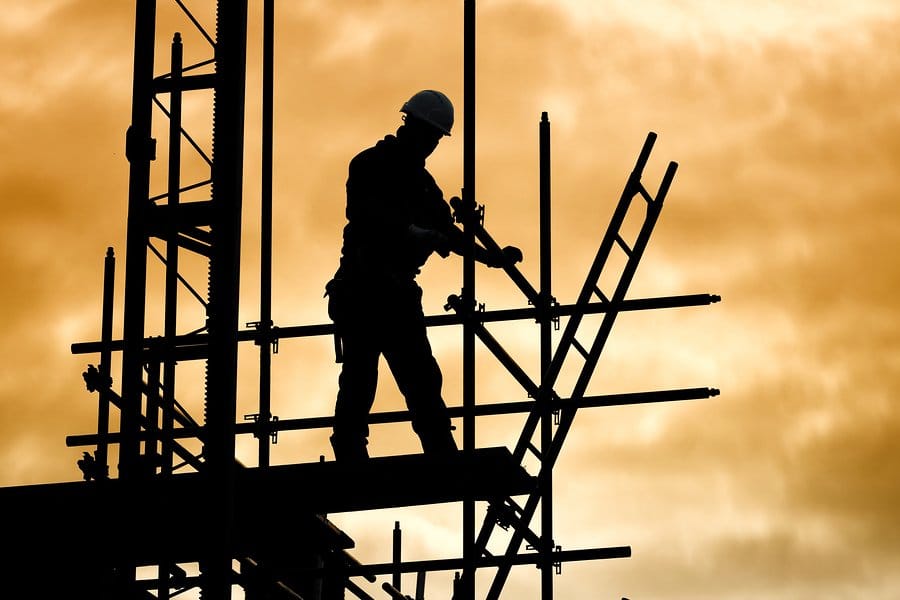 New York City Construction Accidents & Deaths Remain on the Rise
A recent New York Times article stated that during the past two years, 31 construction workers have died on the job. Yet for some reason, this reality still hasn't stirred up any measurable public concern or debate. Hopefully this oversight isn't due to our city placing an unacceptably low value on the lives of the many young immigrant workers who often die in these accidents.
Furthermore, the number of non-fatal construction accidents are also increasing. Approximately 231 were reported in 2014 – representing a 24 percent increase over the prior year. You can rarely read a local newspaper without seeing one or two stories about new construction site accidents in New York City or elsewhere in the state.
Of course, annual construction spending keeps steadily increasing along with the issuance of far more building permits. A total of $36 billion was spent on construction work in 2016 – compared to just $32 billion in 2008. And the number of building permits rose to 98,000 in 2014, far higher than the 74,000 issued in 2010. While accidents and deaths might logically be expected to increase with these numbers – society still has an obligation to try and decrease these events.
Here's a look at some of the reasons periodically given for this unacceptable, dramatic increase in construction accidents in New York City.
Builders and Construction Experts Blame Different Forces for the Many Injuries/Deaths
Less experienced workers are being hired. Those who put forward this argument say that when the job numbers increase rapidly, builders are forced to hire workers with less impressive skills and training. Even if this does play a role, construction supervisors are still obligated to thoroughly train all new workers, making sure they observe all safety precautions. New hires must also be carefully supervised when they're handling new tasks;
Fewer OSHA (Occupational Safety and Health Administration) construction site inspections are taking place. While this may be part of the reason for the increase in accidents and deaths – we still shouldn't let the federal government off the hook – even if it is "severely understaffed." Instead, we must contact our congressional representatives and make them more aware of this situation, in hopes they'll increase proper funding for these inspections. We must also ask our mayor and governor to do more;
Special attention must be paid to "fall protection standards" on construction sites. Supervisors must insist that all workers obey requirements for proper safety harnesses and other similar equipment. Simply issuing relatively low OSHA violation fees isn't enough to prompt construction site owners to hire enough supervisory staff to help minimize accidents;
Builders must be encouraged to potentially pay more for union workers. It's no coincidence that most serious or deadly accidents occur on nonunion construction sites. By contrast, on union sites, there's a shop steward who has the job of making sure that workers' safety concerns are taken seriously. It's also the steward's job to advocate on behalf of workers. Nonunion workers have no one other than a supervisor to speak with – and that individual may possibly fire them if they voice too many safety concerns;
New, tougher licensing requirements for contractors are needed. Wealthy builders need to place a higher value on the lives of the many young Americans and immigrant workers hired to construct all their new buildings;
OSHA must find new ways – separate and apart from on-site inspections – to make sure all workers are being provided with top quality safety gear. Simply recommending special types of helmets, boots, gloves, and safety goggles isn't enough. Builders must be required to submit proof that they are providing the best gear available to help their workers avoid accidents.
Although it may have taken new accidents to push through this change, the city of New York is now making important strides forward regarding safety standards. Effective back in May of 2016, the New York City Department of Buildings (DOB) now requires construction superintendents to be hired for all building projects less than 10 stories high – in addition to all new similar projects. These new employees' job duties will continue to expand as time goes by.
Hopefully, Construction Safety Week conferences will continue to be held in New York City each May since they help bring important problem solvers together to discuss the types of new building requirements that our city needs to improve worker safety.