New York City Construction Site Accident Lawyer Discusses Worker Fall Down Injuries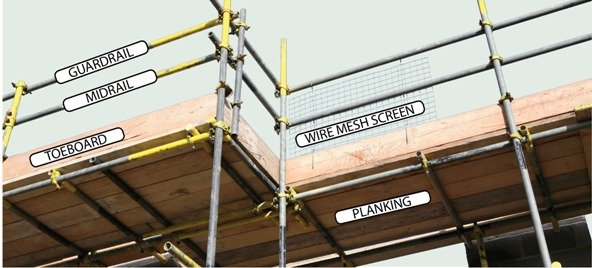 In September of 2016, yet another construction worker fell to his death while working on a high-rise project explains a New York City construction site accident lawyer at the F&A injury law firm. Initial reports indicated that the 52-year-old man, whose name was initially withheld, passed away after falling 42 stories from a midtown skyscraper located at 1301 Sixth Avenue. A New Lines Structure spokesman told NBC News that the victim was actually the owner of Crowne Architectural Systems. He was declared dead at the scene.
Unfortunately, falls like these happen far too often in the construction industry. The Department of Labor's Occupational Safety and Health Administration (OSHA) annually reports that falls are the leading cause of fatalities in the construction industry. Improper scaffolding, failing to provide adequate safety guardrails, and placing too much heavy equipment on scaffolds can all play a role in these needless deaths.
Suing for Wrongful Death or Serious Injuries Under Labor Law Section 240
Once your New York construction accident lawyer documents that the injured or deceased worker was hired to work on the project, the case can quickly move forward into the investigation phase. We will obtain all available evidence and the supporting statements of witnesses who may have seen the accident. Our firm will also be checking to see if various violations of federal and state workplace safety standards played a role in the event.
Fortunately, Labor Law Section 240 does not allow defendant property owners or construction site managers (and their agents) to try and weaken your claim by attempting to prove any negligence on your part.
Evidence That Often Supports Negligence Claims in Fall-Related Injuries and Deaths
There was a failure to provide appropriate safety harnesses and lines; safety nets; stair railings, and handrails;
The construction site manager failed to properly provide floor-hole covers where workers were most likely to fall;
Toe-boards were not placed around all elevated open-side platforms, floors, and runways;
Floor work areas were not kept reasonably dry and clear of fluid spills;
Construction site managers failed to provide initial or ongoing safety training to high-elevation workers — in their preferred language.
Always Report Unsafe Working Conditions to Your Supervisor and Employer
While many workers fear being fired if they report obvious workplace safety violations, you still need to report them to your supervisor (for your own safety and that of others) – and give serious thought to filing a complaint with OSHA. This latter move can help you avoid retaliation – such as being fired from your job simply for reporting serious safety concerns. (Immediately prior to reporting safety violations, you may want to document them by taking date-stamped photographs to file with your complaint.)
Before your employer can take any action against you while addressing your complaints, you may need to file a "whistleblower complaint" that can provide additional protection against retaliation. Always seriously consider contacting your New York personal injury attorney when filing either OSHA or "whistleblower complaints" after sustaining a serious fall or other construction site injury.
Wrongful Death Actions Filed by Eligible Family Members of Deceased Construction Workers
Unfortunately, far too many construction site fall accidents end in loss of life. If you are the spouse or other immediate family member of someone who recently died due to a workplace fall accident (or similar construction site injury), please know our law firm will provide you with the full assistance you need during your time of mourning.
While you address the personal life changes that come with losing a family member, we will move forward with filing a wrongful death action on your behalf. This type of lawsuit seeks to recover not only any medical costs you may have incurred due to this incident, it also requests compensation for your family member's future loss of earnings, pain and suffering – and all other damages allowed by law. We'll do all we can to make this process as simple as possible for your family.