Queens Crane Accident Claims Two Lives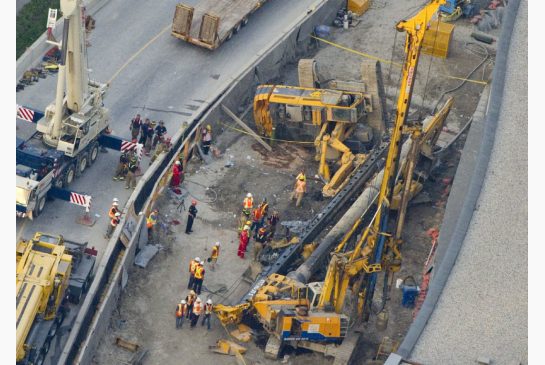 According to the FDNY, at about 12:10 p.m. on Tuesday, November 22, a crane accident resulted in fatalities. The deadly event happened at a Briarwood construction site at 81-10 134th Street, near the Grand Central Parkway. According to a story published by NY1 News, a beam that was being lifted suddenly fell on the cab of the crane. The 50-year-old crane operator and a 43-year-old worker were crushed and killed.
Gusty Winds in Forecast
The cause of the accident was not immediately known, although CBSNewYork reported that forecast winds in the area were 20-25 mph with 40 mph gusts. Following a fatal Tribeca crane collapse in windy conditions in February 2016, Mayor DeBlasio announced new crane safety requirements designed to limit operations in high winds. Crawler cranes are to cease operations when sustained winds exceed 20 mph or wind gusts exceed 30 mph.
Investigation Ongoing
Officials from New York City's Department of Buildings also responded the scene. Investigators with the Occupational Health and Safety Administration (OSHA) automatically come to the scene of all fatal construction accidents.
Gov. Andrew Cuomo sent condolences via Twitter, saying "My heart goes out to their families."
Although every construction accident is unique, investigators often look at many variables, including possibly negligent acts. If something falls because cable snap, investigators may explore whether the cable was of sufficient strength, or if it was damaged. In some situations, operating a crane in violation of wind speed restrictions may constitute evidence of negligence.
Crane Accident
Although workers are primarily covered by workers compensation laws, there are situations in which third-party negligence comes into play. In such instances, survivors may also file wrongful death litigation which may seek compensation for pain. As well as suffering, loss of companionship and possible loss of financial support. If you or a loved one is a victim in a construction accident, it is possible to speak with an attorney at our firm at no cost to you. To learn more, please contact us.