NYC train accident lawyers discuss recent Hoboken crash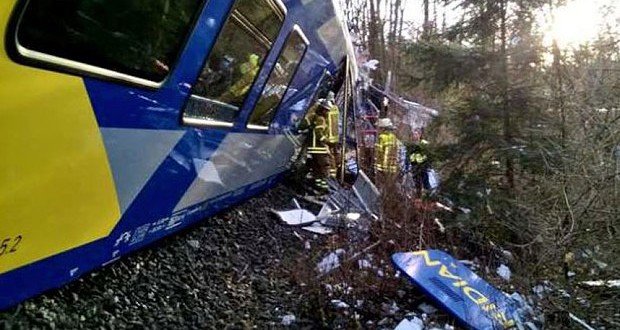 During the early morning rush hour on Thursday, September 29th, New Jersey commuters heading to their train platforms were suddenly forced to respond to a runaway train. Filled with passengers and allegedly moving at a heightened speed, the New Jersey commuter train crashed into the Hoboken Terminal. One young woman in her thirties was killed and more than 100 others suffered a wide range of serious injuries.
Normally, each arriving train slides into a designated stopping point in the terminal. However, on this day, CNN reports that "the train overran its stopping point, slammed into a bumper block . . . [before going] airborne and [then] hurtled through a passenger concourse at about 8:45 a.m." The deadly accident unfolded in one of New York's "busiest transit hubs." At least one passenger said the train actually went "flying through the air."
What Happened Next Greatly Frightened Many on the Scene
Witnesses said that part of the terminal roof actually collapsed and a number of bloodied passengers were wandering around, looking for help. Parts of the roof of one train car and other debris landed next to one passenger. Others had to wait for help since they were trapped under different types of debris. Social media pictures quickly lit up the Internet – making it clear that the Hoboken Terminal's structural damage was quite severe.
How Will Investigators Determine What Went Wrong?
One of the first inquiries will involve looking into what kept the train from stopping where it normally does. Investigators must also learn why the bumper blocks (designed to halt runaway trains) couldn't stop this large commuter train. Some of the most critical information should be contained in the train's two event recorders. Hopefully, they'll be successfully recovered once the train debris has been safely removed from the area. The National Transportation Safety Board hopes that the train's own videos will also provide valuable clues.
CNN interviewed one passenger named Leon Offengenden. He said that the front car basically went off the rails and then the terminal roof collapsed around it. He added that he didn't believe any brakes were applied – the trained simply crashed.
State and federal authorities will search hard for clues. They'll also speak at length with the train's engineer, Thomas Gallagher – he's already been treated and released from a local hospital.
New Train Safety Features Must Be Given Further Thought
Some experts believe that this accident might have been prevented if this station had already installed "positive train control." Congress first mandated the installation of that system by the end of 2015. However, that goal was then extended until late 2018. Positive train control "combines GPS, wireless radio and computers to monitor trains and stop them from colliding, derailing or speeding."
Other safety measures must also be quickly put in place to handle all of the hanging wires and water left after such accidents.
According to The New York Times, this particular train should have come to a full stop about 10 to 20 feet before reaching the bumper. It should also have been traveling at about 10 miles per hour. Instead, "this train barreled over the bumper and onto a concourse, coming to a rest at a wall near the station's waiting area."
While it's hard for many of us to imagine this type of accident scene unfolding, it may have looked a bit like the fake train crash at the end of the film, "Silverstreak."
It's rather miraculous that so many of the passengers and those standing on the platform lived through this terrible event.
The Hoboken Terminal Sees Numerous Passengers Each Day
The New York Times reports that close to 60,000 people a day – on commuter trains, light rail and buses — move through the Hoboken Terminal. In fact, it's "one of the largest transportation hubs for New Jersey Transit, the country's third busiest commuter railroad." Hurricane Sandy seriously damaged this terminal back in 2012.
Should you or someone close to you ever suffer any serious train accident injuries, be sure to contact your New York personal injury attorney. He can tell you if you need to file a lawsuit to fully recover for all of your injuries and other damages.
Article sources included, "Hoboken Train Crash: One Dead, More Than 100 Injured," CNN.com, Updated Friday, September 30, 2016; and NewYorkTimes.com, "Hoboken Train Crash Kills One and Injures Over 100."