Recovering After A Motorcycle Accident? Watch for These Hidden Injuries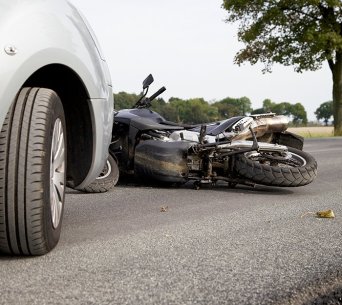 Watch for hidden injuries after a motorcycle accident
James thought he had escaped from motorcycle accident unharmed. He'd been hit from behind while being stuck in a traffic jam, but he was wearing a helmet, and no major injuries were detected, he just had some scratches on elbow.
A few days later, however, he wasn't feeling so well. His neck was hurting and he was having a hard time standing or sitting for a long time. He assumed it was possible due to muscle soreness after the accident and ignored it. But within a week, it got worse.
James symptoms are not unusual as the body produces stress hormones after an accident, which can mask pain and fool the victims. This is why it is important to give it some time and make sure you know your legal rights.
Common injuries caused by motorcycle accidents
There are a number of injuries caused by motorcycle accidents that may take time to show. Some of these injuries are-
Post traumatic stress disorder (PTSD)
Tearing of muscles and ligaments
Injury to the neck muscles
Spinal injuries and trauma
Concussions
Post traumatic stress disorder is one of the most common mental and emotional injuries caused by motorcycle accidents. The symptoms of PTSD include-
Constant flashbacks of the accident
Recurring dreams about the accident
Anxiety when reminded of the accident
Lack of riding motorcycles and staying away from anything related to motorcycles
Avoiding the scene of the accident
Emotional outbursts
Inability to express emotions
Difficulty concentrating
Insomnia and sleep disturbances
Symptoms of neck injury and concussion can be difficult to recognize. The symptoms of injury related to the neck include headaches, stiffness in the neck and shoulders, and dizziness. It can also cause muscle weakness, numbness and spasms.
Concussions in the initial days can lead to headaches along with fatigue and irritability. Over time, the symptoms can get worse and lead to blurred vision, ringing sounds in the ears, loss of balance and confusion while doing daily tasks.
Spinal injuries can be quite serious and can take weeks to diagnose. Symptoms can be confusing as you may feel numbness in your feet without knowing the real reason is a spinal injury.
How to protect yourself after the accident?
What happened in James' case? He didn't notice the symptoms right away, failed to report any serious injuries, settled the claim and later became saddled with medical expenses. So is there any other better alternative?
Legal experts always advise victims to take time before settling the claims. Get a medical check up after the accident, even though it might be a minor one and you had no major visible injuries. Over the time, if you notice any symptoms get in touch with an expert motorcycle accident lawyer. They can explain more to you about your legal rights and help you avoid paying for future medical expenses from your pocket.