Injury Attorney answers the question: Why Retain A Truck Accident Lawyer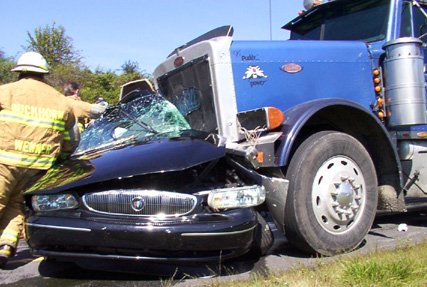 Truck accidents wreak havoc on those involved explains Arkady Frekhtman, a truck accident lawyer at the F&A injury law firm in New York City with offices in Brooklyn, Manhattan, Queens, and the Bronx. You don't have to handle your accident alone. You should contact a well-qualified truck accident lawyer immediately. A truck accident lawyer has the knowledge and experience to identify the relevant facts and law that is on your side in order to get you the maximum award possible.
Truck accidents are generally much more complex than other motor vehicle accidents. Handling your case without an attorney is a bad idea for many reasons.
The size and weight of a truck as well as its differing physical structure means that property damage and personal injuries are more severe. Sometimes, too, the nature of those injuries is not readily apparent. An attorney can help ensure that you are receiving maximum compensation for those injuries.
Federal laws govern many aspects of the trucking industry; a qualified attorney can identify what rules and regulations the trucker may have violated.
Without an attorney, you may not know who to sue. A truck accident can involve many defendants. Not knowing the right company to hold responsible could compromise your entire case.
The trucking industry has deep pockets–it's a $600 billion/year industry. Its insurance claims adjusters are working to keep costs down, and it pays its attorneys well to settle claims for as little as possible.
Well qualified truck accident attorneys are helping families across the country reach huge settlements. Last week alone, an attorney reached a $14 million settlement for a client in a wrongful death claim involving a trucking accident in Georgia.
Please contact us for any questions or concerns you may have about an accident involving a truck or commercial vehicle.