Brain Injury Lawyer Discusses $51.5 Million Award In Defective Truck Brake Case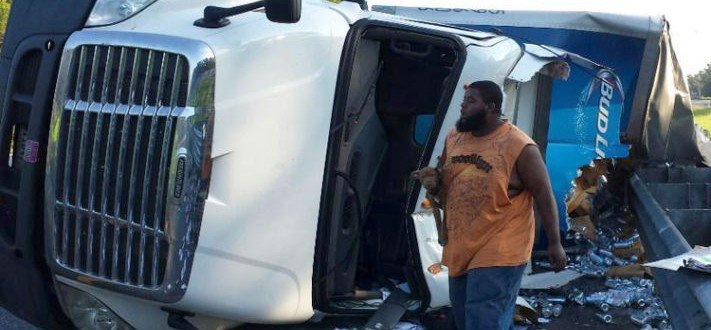 A jury cited a deficient parking brake system on a large truck in awarding the family of a severely brain-damaged woman $51.5 million explains a brain injury lawyer at the F&A injury law firm in New York City. The jury returned the verdict on April 12, 2016, in Orleans Parish Civil District Court in New Orleans, Lousiana.
Woman Dragged by Truck
The suit alleged that the woman suffered a variety of severe injuries in 2012 when her husband's 2007 Freightliner semi-tractor trailer moved despite the fact that the parking brake was engaged. After he set the brake and the truck began to move anyhow, both individuals tried to stop the semi. As the woman made this effort, the truck's wheels pinned her and dragged her, according to court papers.
The woman's adult children filed the lawsuit. It named Daimler Trucks, the husband's insurer, and his employer, KLLM Transport Services LLC, as defendants. Freightliner is a division of Daimler Trucks North America.
Victim Sustains Severe Brain Injury
She suffered "crushing physical injuries and a severe brain injury," according to her attorney. She now requires around-the-clock nursing care due to her minimally conscious condition. The jury found Daimler Trucks 90-percent liable in the case. The victim's attorney said he believed the $51.5 million awards were the largest ever in the particular court where the case was heard. Following the verdict, a spokesperson for Daimler Trucks said the company "is disappointed in the jury's conclusion."
When a person is injured by a semi-tractor trailer, it is possible to seek monetary damages when it is reasonable to assert that negligent conduct and/or defective parts or designs contributed to the injuries. It is often possible to seek compensation for a variety of losses and expenses, including past, present, and future medical expenses, pain-and-suffering, and lost wages. Although the above-referenced case went to trial, many others are settled out of court.
If you or someone you know suffers a brain injury, it is possible to discuss the details with a brain injury lawyer. We provide such a consultation at no cost to you. We fight hard together with our clients the just compensation that they deserve under the law. To learn more about our legal services, please contact us.