Total Hip Replacement After an Accident: Finding the Right Legal Representation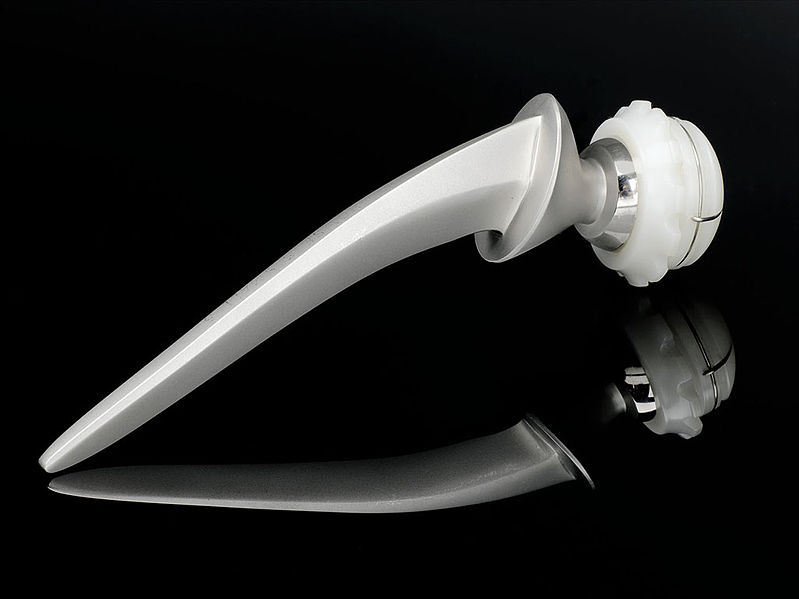 Severe accidents occur every day here in New York City, and the chances for injury can often become catastrophic from something simple as a fall. It could even lead to someone shattering their hip and never recovering to the life they once knew.
You may have just experienced the same thing after dealing with a typical or unusual accident here in the Big Apple.
As a result, you're perhaps planning to file a lawsuit, but don't know the best way to go about it. Never take on legal matters like this on your own without proper legal representation. We can help you through the turmoil of your hip replacement at Frekhtman & Associates.
What Kind of Accident Did You Experience?
Shattering a hip could have happened as a result of initial osteoporosis afflicting so many people in their 50's and 60's. Breaking a hip can fall under different medical names like bursitis, dislocation, labral tear, or snapping hip syndrome.
It could happen as the result of a fall at a business not bothering bother to deice their sidewalk in the winter. Or, it could come from a chipped step on a public stairway that should have been fixed months or years earlier.
Falls causing hip injuries often come from construction accidents. You maybe work for a construction company here in NYC and fell due to negligence in adhering to OSHA regulations.
According to legal record, most of these accidents occur due to improper scaffolding requirements. Far too many construction companies don't bother to acquire insurance with fall protection either.
Now that you've broken your hip, what more trouble could you face on a financial, physical, or mental level?
The Medical Costs of Getting a Hip Replacement
Don't always think insurance is going to cover your total hip replacement, especially if your company's insurance doesn't cover falls. Also, you have to prove your hip replacement was the result of the accident you had, something requiring proper legal representation.
Otherwise, the cost of your hip replacement and the aftermath could become devastating to you and your family.
Consider a complicated hip fracture could cost up to $40,000 without any help from insurance. Even simpler hip replacements can go up to $12,000, a price potentially placing you in dire financial circumstances.
You'll also have to look into rehabilitation afterward and how much it could affect your life. The cost of hiring someone for rehab could go upwards of $21 per hour. This is just for home care aides and doesn't include the cost of living in a rehab center first for weeks or months.
Most people who have hip replacements have to recover for at least several months, meaning not being able to work. Imagine how much money you could lose being unable to hold a job and make money for your family.
Non-Economic Damages
When you suffer non-economic damages, you'll frequently see this described as "pain and suffering." Despite the quotes, this type of aftermath can become devastating to people like you. It sometimes means never completely recovering from your accident.
Intangible losses like loss of relationships, mental anguish, and continual pain are all things sometimes hard to prove in a lawsuit. It's why you need a good legal team to help prove you've had intense pain and suffering. You'll need to prove this may become a lifelong issue.

What Should You Do if Undergoing a Complete Hip Replacement?
After breaking your hip in a fall or other accident, you need to call an attorney immediately. While this might be difficult if you're lying in a hospital bed, have someone close to you call for legal help as soon as possible.
The reason time is of the essence is because evidence needs gathering after your accident occurs. Once you agree to let an attorney represent you, they'll go to the location of where you had your accident and gather evidence.
Of course, a lot of your evidence is also going to come from medical bills. You need to keep record of every one of your medical receipts and present them to your attorney.
Some of the most critical evidence you'll want to put together:
X-rays clearly showing your hip fracture.
All hospital bills from pre-surgery, the actual surgery, and recovery period.
All rehab bills, even if ongoing.
Your attorney will also present any physical evidence showing what caused the accident in the first place. In some cases, this might involve taking photos of the icy sidewalk or faulty set of stairs.
Estimating Your Damages
Once your attorney helps you file a lawsuit, they'll determine what the extent of your damages are. Sometimes pain and suffering damages can best be estimated through the help of an insurance company, though not always.
You're better off not dealing with insurance companies on your own since it could get you into trouble later during a trial. Always let your attorney deal with insurance companies and all other communications. Otherwise, the insurance company could record you saying something potentially pinning the blame on you for your own accident.
How much in damages you'll receive from the defendant is all going to go on how much evidence there is on whether they were to blame. Higher compensation might occur if you were injured through your workplace because workers' compensation would pay based on the severity of your hip injury. Regardless, compensation here in New York City might differ from what it is in other states.
Finding an Attorney With a Good Settlement Record
Thousands of attorneys exist here in New York City, yet you'll want to find a team with a good track record in trial verdicts and settlements.
Here at Frekhtman & Associates, we're a leading legal team that's successfully made millions in settlement money for our clients. For motor accidents, we've brought in over $69 million, and over $4 million for many construction accidents.
This includes many other successful outcomes for accident cases in all categories.
Contact us immediately if you've just broken your hip here in NYC so we can take charge to get the compensation you need to recover your life.