Tractor Trailer Accident Lawyer Discusses I-87 Wreck Involving Two Big Rigs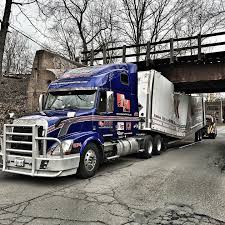 Two semi tractor-trailers collided on Interstate 87 in upstate New York states a tractor trailer accident lawyer. Authorities say both trucks were northbound between Exits 18 and 19 when the crash happened.
Semi Rear-ends Another
A 28-year-old trucker from New Milford, Pennsylvania, was operating a 2005 Volvo tractor-trailer when it was struck from behind by a 2008 Freightliner tractor-trailer driven by a 47-year-old man from St. Albans, Vermont. After the collision, the Freightliner crashed into a guardrail in the center median and caught fire. Firefighters with the Spring Lake Fire Department arrived to extinguish the blaze.
Driver Does not Survive
An Ulster County Medical Examiner pronounced the driver dead at the scene. The trucker in the Volvo semi tractor-trailer complained of neck and back pain although he declined immediate treatment at a hospital.
When large trucks are involved in rear-end collisions, the consequences are often serious for occupants of the vehicles involved. Wrecks happen for different reasons, including, but not limited to, distracted driving, brake failure, impaired driving and driving too fast for conditions.
When large trucks cause accidents, victims often seek compensation in the state's civil courts. In many cases, injured individuals seek payments for certain medical expenses, pain, suffering and lost wages. The majority of such lawsuits are settled without a trial.
If you or a loved one in a victim in a truck accident, it is possible to speak with a tractor-trailer accident lawyer about the incident. Our firm provides this consultation at no cost to you. To learn more about our legal services, please contact us.