Train Accident Lawyer Discusses NTSB Report On Amtrak Train Derailment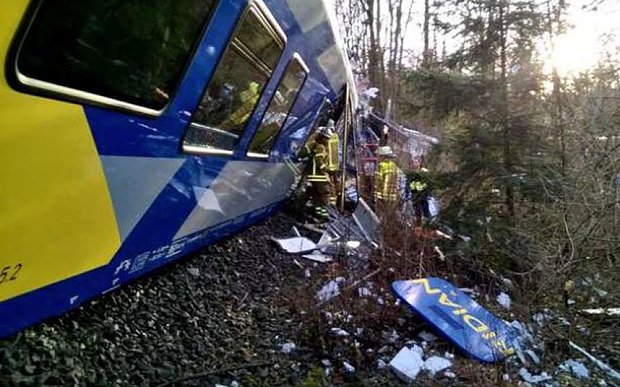 "Ever since Amtrak train 188 derailed in Philadelphia on May 12, 2015, there has been significant debate over exactly how and why this train accident happened" says Arkady Frekhtman, a train accident lawyer. Eight people died that day, and over 200 passengers suffered injuries.
Reason Cited For Crash
What is known is that the engineer accelerated the train to over 100 mph on a curve that had a 50 mph speed limit. Now, in a May 2016 report, the National Transportation Safety Board (NTSB) concludes that "situational awareness" led to the derailment.
Investigators say the engineer was distracted by as many as two dozen radio transmissions discussing rocks thrown at a Southeastern Pennsylvania Transportation Authority (SEPTA) train and an Acela train. The SEPTA commuter train incident, which occurred along the same route that the Amtrak train was on, lead to an emergency stop after the windshield was broken by throwing rocks.
One Curve Remained
The NTSB concluded that the Amtrak engineer lost track of how many tight turns his train had already completed, and he accelerated as though there was a straightaway ahead even though there was another curve to negotiate.
Although the engineer hit the emergency brakes, the train derailed three seconds later at a speed of 102 mph.
Dozens of Lawsuits
In the aftermath of the catastrophic event, attorneys for injured passengers and survivors of those killed have filed over 60 lawsuits. All litigation is consolidated before one federal judge in Philadelphia. Amtrak has already admitted fault and any subsequent trial will only determine how to divide monetary damages among victims and survivors. Damages in the incident are capped at $295 million.
The incident has renewed debate about positive train control (PTC), a system that automatically stops or slows trains automatically to avoid derailments and collisions. The NTSB flatly stated that, with PTC deployed along the route, the accident would not have occurred.
If you or a family member as a victim in a train accident, it is possible to discuss the matter with a train accident lawyer. Our firm offers such a consultation free of charge. We fight hard to get our clients the full compensation they deserve under the law. To learn more, please contact us.