Truck Accident Lawyer Discusses Loaded Dump Truck Veering Into Oncoming Traffic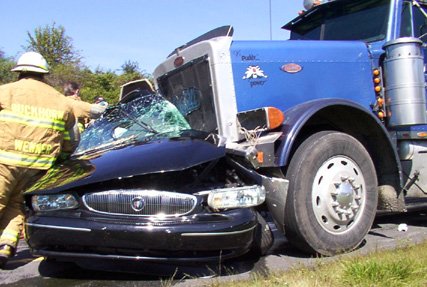 New York truck accident lawyer at the F&A injury law firm discusses a recent accident involving a dump truck veering into oncoming traffic. On Tuesday, May 17, a dump truck loaded with manure crossed into oncoming traffic on Route 295 in Hamilton, New Jersey.
Truck Careens Into Oncoming Lanes
A spokesman for the New Jersey State Police said the truck was northbound between Sloan Avenue and Route 535 at about 12:10 p.m. when it crossed the center grassy median and into the southbound lanes where it struck two sport utility vehicles. The dump truck went down an embankment, and it came to rest on its side.
101.5 FM News reports that emergency personnel transported one of the SUV motorists to an area hospital. The driver of the dump truck was also hospitalized.
Lane Closures Last Hours
Closed lanes backed up Mercer County traffic for miles at times. Crews loaded both SUVs on flatbed trucks. Wrecker crews finally got the dump truck off its side at about 4 p.m. They needed two wreckers to complete the task. Repairs to damaged guard rails continued well after that. The state police spokesperson said that he did not know what caused the dump truck to veer off the road.
Although every truck accident is unique, commercial truck owners and operators often face liability when their vehicles cause injuries to innocent parties. Investigators often look at the driver's training, conduct and condition. They also typically look for evidence of improper maintenance, overloading and parts failures. Victims often seek compensation for certain medical expenses, pain-and-suffering and lost wages.
If you or someone you know is hurt in a truck wreck, it is possible to consult with a truck accident lawyer about the matter free of charge. Our firm fights hard to get our clients the full compensation they deserve. To learn more, please contact us.