Truck Accident Lawyer Discusses Manhattan Dump Truck Accident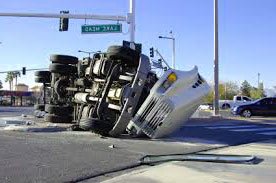 Authorities arrested a truck driver following a pedestrian accident in Manhattan on Friday, February 13. According to the New York Police Department the incident happened at about 10 a.m. at 11th Avenue and West 37th Street.
Truck Turning Left
A 48-year-old woman was crossing the street when a dump truck operated by a 51-year-old man struck her during a left turn. The Colorado woman was in New York to attend a trade show at the Jacob J. Javits Convention Center. She did not survive.
Driver Arrested
NYPD officers arrested the driver of the dump truck on suspicion of failing to yield to a pedestrian. The Daily Camera reported that the New York Post interviewed a witness that said the pedestrian was wearing a hoodie at the time of the accident, and that this might have been a factor.
The deceased individual was in New York on behalf of a Canadian toy manufacturer, and she was on her way to the North American International Toy Fair.
Although the specifics of every case are unique, drivers must yield to pedestrians in many situations. A person on foot is often very vulnerable to injury when collisions do occur.
When negligent conduct on the part of a driver is reasonably asserted, victims or survivors of victims may file civil litigation seeking compensation for various losses, including certain medical expenses, lost wages and pain and suffering.
If you or a loved one is in an accident where negligence is a possible factor, you can review the details from a legal perspective with a truck accident lawyer. Our firm provides this type of consultation free of charge. To learn more, pleases contact us.