Truck Accident Lawyer Discusses PTSD Among Survivors of Semi Tractor-Trailer Crashes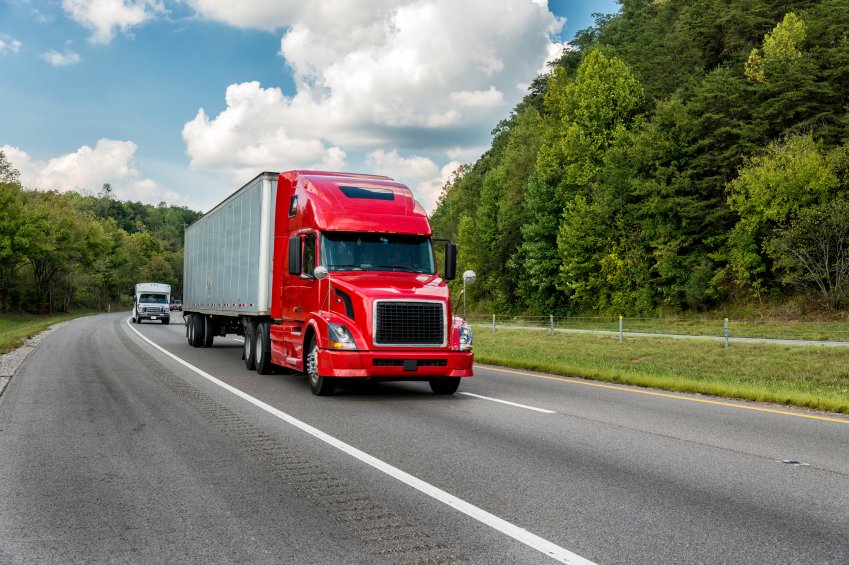 When large trucks are involved in serious crashes, the impact on those involved is often far more than physical explains a truck accident lawyer in New York City. More than 3 million people suffer injuries in U.S. traffic accidents every year. The National Center for PTSD estimates that nine percent of these individuals have PTSD.
One of these is a survivor of a tractor-trailer accident that killed five of her fellow nursing students. The April 23, 2015, wreck happened on Interstate 16 near Savannah, Georgia, when a big rig failed to slow down as it approached stalled traffic. The semi rear-ended the vehicle carrying the students. They were all on their way to a final round of clinical training for the school year when the crash happened.
Her parents told WSB News how she deals with the ongoing consequences of the fatal wreck, including PTSD and insomnia. She is on medication, and she frequently naps during the day. They spoke with a reporter for the Atlanta TV station the day before the trial was set to begin.
The young woman's attorney said, "She is now carrying the scars of this wreck with her for the rest of her life."
Civil Case Goes to Trial
In the aftermath of the tragic accident, two injured victims and survivors of the five deceased students filed civil suits seeking monetary damages. Six of the suits were settled for a total of more than $70 million.
However, the parties did not reach a settlement in the case of the surviving student noted above. The 22-year-old young woman has now seen her civil case go to trial in January 2017. Total Transportation and its parent company, USXpress Enterprises are named as defendants in the case.
Criminal Conviction
According to the Atlanta Journal-Constitution, a 56-year-old male truck driver received a five-year prison sentence in a subsequent criminal proceeding. On July 14, 2016, he pleaded guilty to five counts of first-degree vehicular homicide. Without a plea deal, he faced a possible 93 years of incarceration. He previously admitted under oath to texting while driving, although he denied doing it just before his rig plowed into the car carrying the nursing students.
A criminal case against his employer, a Mississippi trucking firm was dropped in exchange for the company putting $200,000 into an education fund for student nurses. In 2015, an Atlanta investigative reporter searched USDOT records to uncover a pattern of violations involving Total's truck drivers.
Impact of PTSD
When individuals experience traumatic traffic accidents, a number of them develop PTSD. the symptoms of the disorder may include, but are not limited to:
Flashbacks
Nightmares
Avoidance of accident reminders
Irrational blame of self/others
Sleep difficulties
Concentration and memory problems
Irritability
Reckless conduct
PTSD often has an adverse impact on a victim's work, school and relationships. Many crash victims that do not develop PTSD still suffer from serious mood disorders like depression and/or anxiety. Some develop a debilitating driving phobia.
Although many injured victims have to simultaneously cope with both physical and mental issues, it is possible for a crash victim to suffer the debilitating effects of PTSD without being seriously injured in a physical way.
Some Individuals More At Risk
Research suggests that some individuals are more at-risk for PTSD after traffic accidents. Some variables appear to increase PTSD risks and symptoms, including those related to the victim's psychological makeup, the nature of the accident and post-accident issues.
According to the National Center for PTSD, research suggests that traffic accident victims that have endured previous traumatic events may be more likely to suffer from MVA-related PTSD. Individuals with a strong social network and no other mental health issues may be less likely to experience PTSD.
Accident-related variables are very important. Those that experience a fear of dying are more likely to develop PTSD, as are those that lose family or friends in the accidents. After the accident, high levels of support reduce the likelihood of PTSD. Those that recover relatively quickly from their physical injuries also have a better chance of avoiding PTSD. Finally, those that maintain their pre-accident way of life have an increased chance to recover from, or avoid PTSD.
Proper Treatment Vital
Appropriate treatment for PTSD is key to recovery from, or management of the adverse effects. Without treatment, it is estimated that more than half of those with PTSD following traffic accidents will still experience symptoms more than half-a-year later.
Various forms of psychotherapy may help an individual that develops PTSD after a crash. In some cases, exposure therapy helps patients to develop coping mechanisms as they deal with fears and anxieties in a controlled, clinical setting. Cognitive therapy may help a patient identify and diffuse or alter self-destructive thought processes that may develop in response to PTSD. As a result, cognitive may reduce the deleterious effects of stress, anxiety and depression.
Some of those that suffer from PTSD following a serious wreck also show improvement after taking prescribed medications, including those that address anxiety and/or depression. Such medications may improve sleep and concentration.
Due to the costs associated with PTSD treatments, it is often helpful to secure compensation from a negligent party responsible for a crash and subsequent PTSD. State personal injury statutes allow victims to seek monetary damages to pay for ongoing medical costs in some instances.
When a victim suffers emotional and/or mental problems following a wreck, it is often possible to obtain compensation for lost time at work, emotional distress, past and future medical expenses and other damages.
If you or a family member is in a crash caused by another motorist, we make it possible for you to review the details with an attorney focused on relevant areas of the law. Please contact us today to arrange for a complimentary initial consultation.