Taxotere Hair Loss: Breast Cancer Drug Causes Alopecia in Women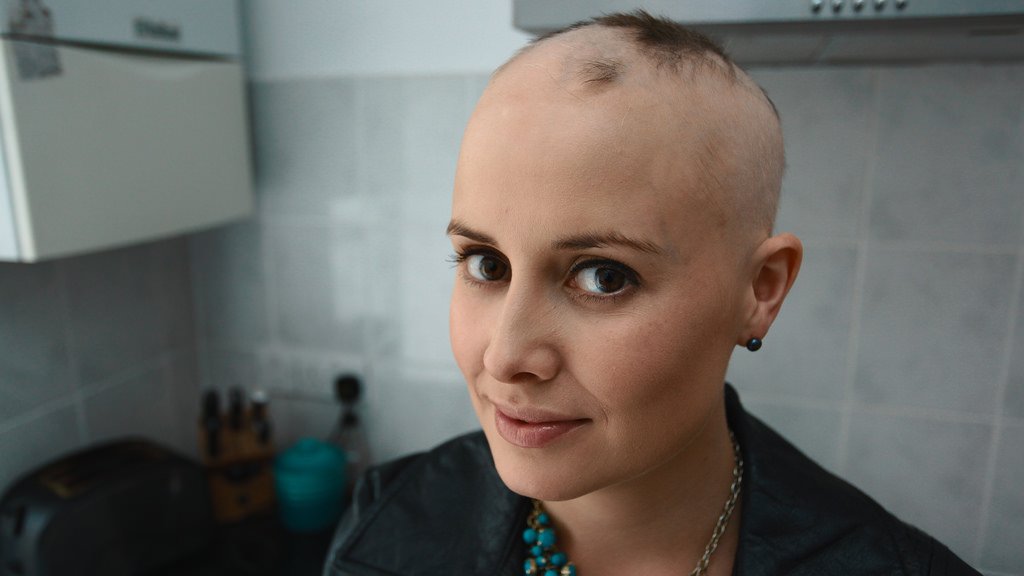 It was back during the late 1990s that the U. S. Food and Drug Administration (FDA) first approved injections of docetaxel (brand name Taxotere®) for different forms of cancer. Since that time, it's been approved to treat breast, prostate, head, and neck cancers. Patients suffering from gastric cancers and non-small cell lung cancer have also been advised to use this drug.
At present, many patients are now filing lawsuits claiming their doctors failed to inform them that using this drug could result in permanent (not just temporary) hair loss. While some observers have tried to minimize the significance of permanent hair loss, others rightfully point to the long-term, severe psychological and employment difficulties many patients may suffer when they're never able to regrow their hair.
The following information reviews some of the more specific legal arguments being made against Taxotere's drug manufacturer Sanofi-Aventis, and notes many of the drug's additional side effects that can become very harmful to many patients.
High Number of Breast Cancer Patients Receiving Taxotere Means Women Often Hit Hardest
While men may suffer less in our culture from becoming permanently bald while using cancer drugs like this one, women are routinely subjected to far more negative scrutiny in our culture when they are bald. Just as overweight workers have known for years, employers really do often surreptitiously discriminate against those whose looks don't "fit the norm."
At present, roughly one in eight of all American women will likely be diagnosed with breast cancer at some point in their lives. Some experts claim that as many as three-fourths of these women will be told that they must use Taxotere or another similar drug. Most of those who develop this complicated breast cancer are usually age 40 or older.
In 2017, the American Cancer Society estimates that over 250,000 women will have invasive breast cancer diagnosed – and over 60,000 more will be told they have CIS or carcinoma in situ. This latter type of cancer is non-invasive, indicating that it's been caught in one of its earliest forms. Sadly, about 40,000 will die of breast cancer this year. And a far lower number of men may also receive breast cancer diagnoses this same year.
As implied above, many women will be told that their chances of surviving their breast cancer (living longer) are almost totally dependent on receiving injections of Taxotere. Sadly, when all drug side-effects aren't fully explained prior to receiving treatment, women's suffering can easily multiply.
Common Legal Arguments Being Made Regarding Liability of Sanofi-Aventis
At present, numerous Taxotere lawsuits have been consolidated into a large multi-district litigation (MDL) case being pursued in Louisiana's federal court system. This type of arrangement seeks to minimize procedural complications for the courts and to hopefully increase the speed in litigating all the cases sharing common arguments regarding hair loss and other related complaints. Many other cases are still being pursued throughout the country.
Some of the most common allegations and complaints being brought against drug manufacturer Sanofi-Aventis include:
A failure to properly provide proper warnings on all Taxotere drug labels as early as possible. Failing to do this likely prevented many doctors from providing cancer patients with a detailed list of all possible drug side effects, including PSA – or permanent significant alopecia. As many plaintiffs can tell you, this hair loss often includes losing one's eyebrows, eyelashes, head hair, and pubic hair. Male patients who have taken this drug can permanently lose the opportunity to grow a beard or moustache;
Misrepresenting the overall safety of this drug, inducing more doctors to recommend it. There is some evidence that Sanofi-Aventis may have known as far back as the late 1990s that permanent hair loss might affect 10% or more of patients using this drug—yet that information was never openly shared;
Fraudulent marketing practices (related to another allegation named above). A whistleblower lawsuit has produced evidence clearly implying that Sanofi-Aventis withheld critical drug side-effect information from doctors and other healthcare providers so that it could increase sales to physicians.
While most chemotherapy patients may expect temporary hair loss that will end within months of completing their treatments – very few expect to wind up permanently bald.
Other Serious, Potential Health Complications of Taking Taxotere
When frightened that they could die sooner if they don't agree to undergo treatment with this specific drug – patients not given adequate warnings may also find themselves unnecessarily exposed to the following risks.
Suffering permanent eye damage and limited loss of vision;
Side effects caused by this drug's alcohol content
Serious respiratory problems;
Various pulmonary side effects;
Rare instances of radiation pneumonitis – if the patients also being treated with radiotherapy.
If you or a loved one are currently suffering from permanent hair loss after undergoing Taxotere treatment for your cancer, please get in touch with your New York City personal injury attorney right away call us at (855) DRUG HURT. We can help you properly evaluate your case and seek to recover all financial compensation that may be owed to you.