Two Truck Accidents in New York this past weekend were due to driver negligence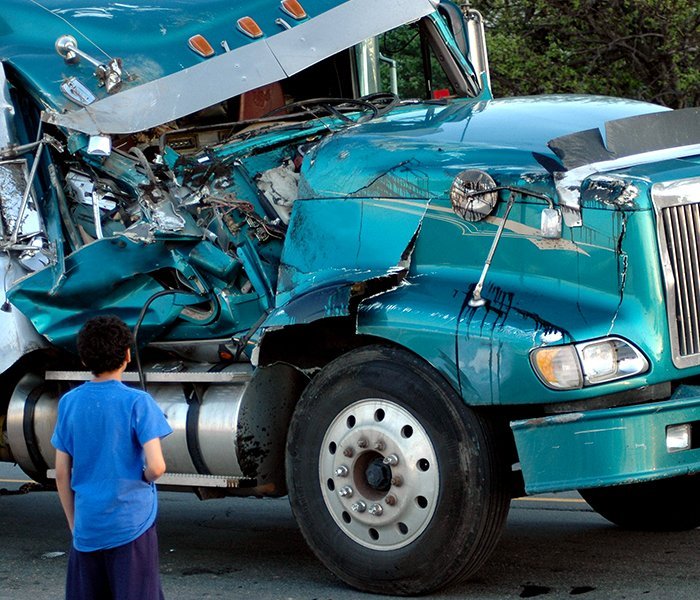 Two people were injured and one person died as a result of a truck accident in upstate New York. A passenger SUV crossed over a double yellow line on Route 44 Saturday December 4, 2015 crashing head on into a dump truck. The dump truck rolled over after the impact spilling gravel. Police believe the cause of the accident was distracted driving but it did not involve cell phone use.  The driver of the truck was not injured.
On Friday December 5th, at about 11:30 p.m., a single truck accident occurred on the New York State Thruway (I-87) in Suffern, NY. A truck driver lost control of his tractor trailer which hit a guardrail and overturned. The truck driver was pronounced dead at the scene. No other vehicles were involved.
These two accidents which happened just this past weekend are an example of how severe truck accidents can be. Both appear to be due to operator negligence in crossing over into oncoming traffic or losing control of a tractor trailer.