What to do if you are in a Boat Accident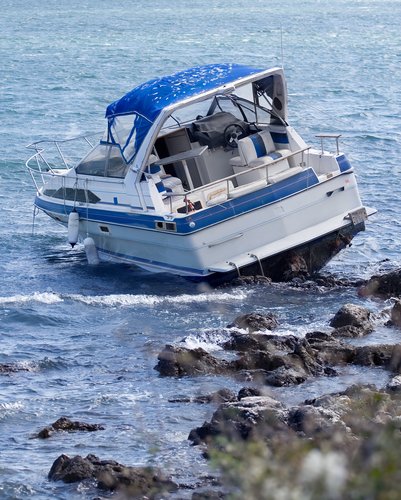 Boating is a fun summer activity for many. While we hope you have a relaxing time on your boat this summer, we realize accidents do happen. Knowing how to handle an accident is important. When boat accidents occur, injury is possible. In addition, the damage to the boat may make it no longer safe to drive back to shore. It may not even remain afloat. Therefore, drowning is a risk. Boat accident lawyer, Frekhtman & Associates, wants you to be aware of how to handle a boat accident should you face one.
Check for Injuries
Just as if you are in a car accident, the first step after a boat accident is to check everyone on board to make sure they are OK. Check the passengers on the other boat as well. If anyone requires medical attention, contact the Coast Guard with your radio. Provide specific information about your location. Including latitude and longitude is often helpful.
Put on Life Jackets
If you don't already have life jackets on, now is a good time to get them on. That way, if the boat is taking on water, you will be prepared. Check to make sure everyone on board has a life jacket on properly.
Investigate the Damage
Once you have verified no one is injured and all parties have on their life jackets, you can investigate the damage to the vessel. Check to see if the engine will still run. Does it appear the boat is too damaged to drive back to shore? Check on the status of the other vessel as well. Take photos of any damage you see on either boat. Again, seek assistance from the Coast Guard if either boat is no longer safe to drive.
Exchange Information
Exchange important information with the other boat operator. Include the following:
Name
Address
Telephone Number
Name of the boat
Hull ID number
Insurance information (including the policy number)
Contact information for any witness
Report the Accident
If anyone has been injured in the accident, you are required to fill out a Coast Guard Accident Report. You can do this when you are back on shore if you are not in need of immediate assistance.
Contact a Boat Accident Lawyer
The other party may be liable for the boat accident if they were negligent. For example, if the other boat was being operated by someone intoxicated, or they were driving recklessly, they may be responsible for the accident. They should pay for your property damage, medical expenses and any other losses you suffered.
For additional information on boating accidents, contact us. We would be happy to help you.