Bronx Scaffolding Accident Lawyers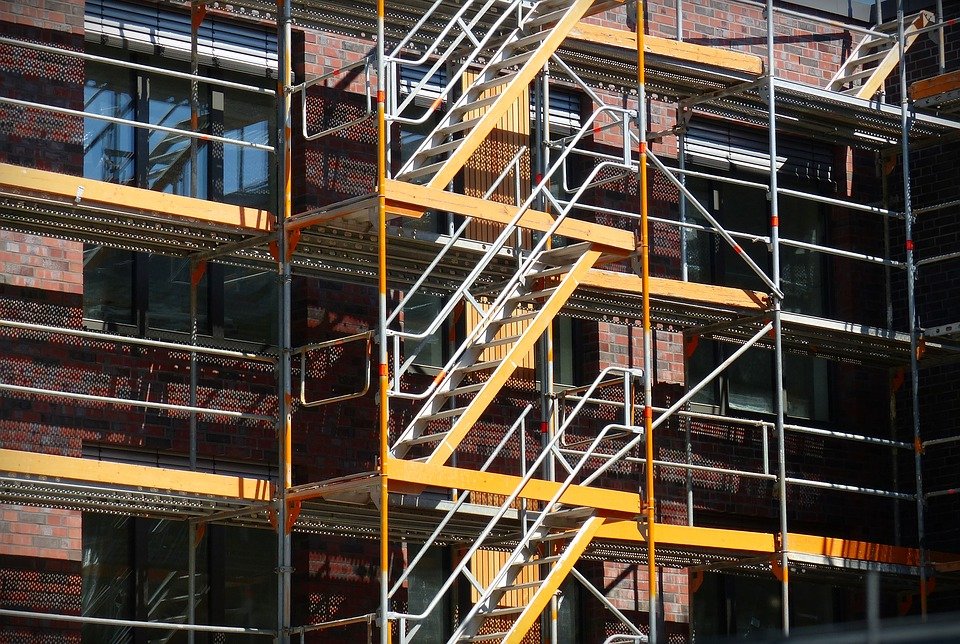 Many of the worst Bronx construction site accidents involve workers who fall off poorly constructed or maintained scaffolding. Workers must always listen closely during training sessions designed to teach them how to properly erect, use and dismantle scaffolding. Should an employer failed to offer such training, workers should ask an immediate supervisor to provide it or consider filing a complaint with OSHA (the Occupational Safety and Health Administration).
What follows is a brief review of two Bronx scaffolding accidents, as well as a look at important terms and definitions workers need to recognize and understand. General scaffolding safety guidelines are also provided.
Bronx scaffolding accidents happen often – although many aren't always reported
Early one afternoon last year, two workers fell at least 20 feet below their scaffolding platform while working on a large apartment project. The accident occurred in the Morrisania section of the Bronx on Third Avenue near East 167th Street. Reports indicate that at least one of the two men suffered a serious, bleeding head injury;
A 25-year-old man died in a Bronx accident. While working early one morning at 1430 Webster Avenue on the Butler House, a young man fell at least 15 feet to the ground, hitting his head on the pavement. After being rushed to the Bronx Lebanon Hospital, he was pronounced dead.
These types of serious and deadly accidents are preventable. When construction site owners or employers have been extremely negligent about maintaining worksite safety, those injured can sometimes file separate personal injury lawsuits, in addition to their workers compensation claims. (Family survivors of workers killed can often file wrongful death actions).
Important scaffolding construction terms and definitions
Adjustable suspension scaffold. This form of scaffolding uses a hoist that can be maneuvered or operated by the employee working on the scaffold;
Boatswain chair. This type of scaffolding device allows a worker to sit on a sling or seat while working;
Body belts. These are often used so that workers can attach lifelines, lanyards or deceleration devices to them;
Body harness. This safety device may have numerous straps to provide fall protection to someone working on scaffolding. It should be designed so that it evenly distributes support to the worker's thighs, waist, chest, pelvis and shoulders. A body harness can be attached to a strong fall arrest system;
Braces. These are used to rigidly hold different parts of the scaffold together – and possibly to a nearby building or other structure;
Double-pole scaffold. Also sometimes referred to as an "independent-pole scaffold" – this device is supported by ledgers and uprights separate (or independent) of any support (other than braces, ties or guys) from another structure;
Horse scaffold. A type of platform that's supported by sawhorses. When these types of scaffolds are made of metal, they're sometimes referred to as "trestle scaffolding;"
Interior-hang scaffold. This type of scaffold is suspended from a ceiling or roof by supports;
Ladder-jack scaffold. This is another type of supported scaffold that has a platform resting on brackets attached to ladders;
Needle beam scaffold. This type of platform is suspended from needle beams;
A complete fall arrest system. Designed to "arrest" or stop a larger fall, this type of system may include one or more of the following: connectors, an anchorage, a body harness (or belt) — and possibly a deceleration device, a lanyard and a lifeline.
These are just some of the many scaffolding terms and definitions you can learn more about by visiting an online OSHA scaffolding use guide.
Common safety tips for properly working on and around scaffolding
Only work for fully licensed building contractors. When you fail to do this, you'll find that the people you're working for may often take many safety shortcuts – putting your life at risk. OSHA says this especially holds true when it comes to scaffolding accidents;
Never work on any unsecured or unstable scaffolding platforms;
Don't accept work assignments when the weather may produce rain or high winds;
Don't do any work when there aren't sufficient guardrails. Your employer should supply a full set of them whenever you're working on any scaffolding that's at least 10 feet high;
Always request a fall arrest system when you believe your safety is at risk;
Make sure you keep a three-point grip. Whenever working on scaffolding, you should always keep one hand and both feet – or both hands and one foot – in direct contact with the scaffolding at all times so you can maintain your balance and remain safe;
Never work on wet scaffolds – or those which are covered with debris – or have large splits in the wood platforms that are wider than one-quarter inch;
Wear the best gear you can afford. This means sturdy boots with proper soles, a hard hat, a fully functional body harness when necessary, gloves and safety goggles (or tinted glasses) so you'll never be blinded by the work at hand or the sun;
If you've been seriously injured due to a scaffolding accident, be sure to contact your Bronx scaffolding accident lawyer right away. We've been handling cases like yours for many years. We'll fight hard to win the maximum damages available so you'll be fully compensated for all your pain and suffering, lost earnings, medical expenses and other losses.