New York City Delay In Diagnosis Malpractice Attorney
Legal Representation for Delay In Diagnosis Malpractice Victims
Frekhtman and Associates medical misdiagnosis attorneys specialize in legal claims where there has been an unnecessary delay in diagnosing an illness. This delay can have devastating consequences, for example, a delay in diagnosing meningitis can be fatal and a delay in diagnosing breast cancer can reduce life expectancy.
Our attorney team has many years experience in pursuing these types of claims against doctors and have the knowledge and expertise to ensure that you receive the best compensation possible.
Many medical malpractice cases result from doctor errors that cause indirect harm to patients, such as delayed diagnoses. When doctors have delayed in diagnosing a disease, patients lose valuable time that could have been devoted to treating a life-threatening disease. That is why medical misdiagnosis cases can be so frustrating and so serious. Take your case seriously right from the start.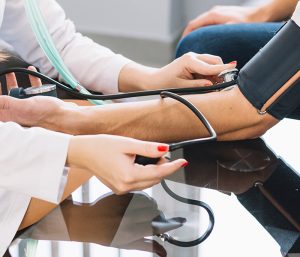 Why is Delayed Diagnosis a Medical Malpractice Case?
Medical malpractice can be caused by various actions or failures to act, but the main underlying cause of medical malpractice will always come down to negligence. This is because malpractice is simply another word for negligence.  Negligence means not exercising reasonable care.
In medical malpractice cases, courts often define negligence as a health care provider's failure to exercise the degree of care and skill of the average health care provider who practices the provider's specialty, taking into account the advances in the profession and resources available to the provider.
Showing Harm Caused by Negligence
In order to win a medical malpractice lawsuit, a patient must prove that their doctors' negligence caused harm. This harm can take different forms, including:
pain and suffering
cost of medical bills
loss of earning capacity, and
loss of the ability to enjoy life's pleasures in the same way as prior to the injury.
---
Proving Negligence
Doctors act negligently when they fail to provide the quality of care that other reasonably competent doctors would have provided under similar circumstances. In medical malpractice lawsuits, patients must prove two things to demonstrate negligence:
standard of care, and
breach of the standard of care.
Why should I hire a lawyer to handle my delay in diagnosis case In NYC?
Many delay-in-diagnosis cases can be extremely complex. That's because many of these cases involve large hospitals in Manhattan and the other NYC boroughs. Fighting a legal battle against these hospitals and their insurance companies can be very drawn out and complicated.
That's why it's critical you have an experienced New York medical misdiagnosis lawyer on your side like Frekhtman & Associates. We know how to investigate these cases. We hire our own qualified medical experts whose knowledge and experience can give us another opinion of the medical records. Depending on the circumstances, our team may look at medical charts, X-rays and other evidence to support your delayed diagnosis claim.
We know what facts to look for to support your claim. We understand how put together evidence into rock-solid cases. That means preparing chronologies, time lines, medical illustrations and other demonstrative exhibits for use at trial.
We are proud of our case results because we know the money we obtain for injury victims and their families makes a dramatic difference in their lives.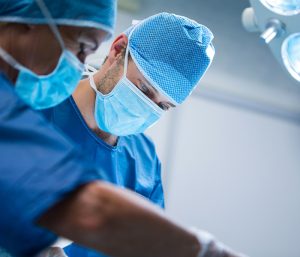 What types of delay in diagnosis cases does the Frekhtman & Associates law firm handle?
Delay in diagnosis cases in New York City cover a wide range. Some of the most common delay in diagnosis cases we handle in Manhattan and other boroughs in New York involve:
Common causes of misdiagnosis and delayed diagnosis include:
Failing to read or report on an X Ray
Reading an X Ray, but failing to spot a fracture
Failing to respond to test results
Failing to refer for treatment at an early stage
Failing to prescribe medication at an early stage
Many delay-in-diagnosing claims involve doctors who fail to diagnose cancer in a timely manner. An illness that is left untreated for a few weeks or months can have serious consequences. Misdiagnosis often occurs when contracting a disease after travelling to other countries. Doctors who fail to diagnose illnesses, especially cancer in a timely manner must be held accountable.
---
Why Should I Hire Frekhtman And Associates As My Delay-In-Diagnosis Medical Malpractice Lawyer
When you contact us, your case will receive our unparalleled personal attention. We meticulously investigate every legal matter. This detail-oriented approach allows us to build strong, effective court cases designed to win.
We have numerous attorney offices throughout New York City that specialize in personal injury and malpractices cases. We offer a free consultation and a No Win, No Fee model. That means it costs you nothing for us to review your case and you don't owe us a dime unless we get you compensation. Give us a call now.
no related posts found