NYC Medical Misdiagnosis Lawyers
New York Medical Misdiagnosis Frekhtman and Associates Delivers Results
One of the most common negligence claims in New York involves a medical misdiagnosis. Unfortunately, this can result in increased or prolonged illness, lost wages and very expensive medical bills as well as genuine pain and suffering for the patient. If this has occurred to you or to a loved one, you need to work with a New York City lawyer experienced in handling cases of misdiagnosis.
There are several reasons why you need to contact us as soon as possible. First and foremost, we want to help you know about your rights and understand your options. It's also important to take prompt action because a delay could affect your ability to legally obtain compensation for your case. If you wait too long, you may lose your right to file a misdiagnosis lawsuit.
If you think misdiagnosis claims are rare, think again. A 2014 study published in the journal BMJ Quality & Safety finds that one in 20 adults – an estimated 12 million Americans – who seek care in emergency rooms or community health clinics face diagnosing errors. Of these diagnosing mistakes, researchers estimate up to 6 million diagnosing errors may cause harmful side effects. Previous studies focused on diagnosis errors in hospitals, but the recent research found a widespread problem in outpatient clinics and doctors' offices.
The sooner you contact us, the faster we can begin a comprehensive investigation. Evidence may disappear with time. The medical professionals who may be responsible for your misdiagnosis might change their stories.
Misdiagnosis of a Disease
While correctly diagnosing a specific disease or ailment may be difficult, doctors are required to stay up-to-date on the latest information so they have the knowledge to make accurate diagnoses. When doctors make mistakes and fail to admit or correct their errors, your life can hang in the balance.
What types of medical misdiagnosis cases does Frekhtman and Associates handle?
Medical misdiagnosis cases can cover a wide range of issues. Some of the most common cases we handle involving misdiagnoses at Frekhtman and Associates, include:
Delayed diagnosis
Delayed or misdiagnosis of cancer
Delayed or misdiagnosis of infection
Failure to recognize symptoms or potential problems
Failure to note or act on a potential problem
Failure to consider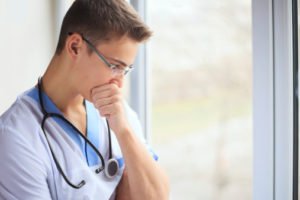 Why Diagnoses Are Missed
Medical experts agree that diagnostics is a weak link in medicine. There are three main mistakes reasons behind the failure to diagnose: how doctors think, overreliance on specialists and medical testing, and the human body itself which can experience a multitude of ailments but has limited ways to communicate those ailments.
Doctors are trained in medical school to diagnose starting with the most common afflictions first.  That's great if you have what most people have. But that approach completely falls apart if you don't, and then determining a diagnosis requires more testing which sometimes does not get performed.
Proving Medical Malpractice Based on Diagnostic Errors
New York City law does not hold doctors legally responsible for all diagnostic errors. Instead, patients usually must prove three things in order to prevail in a medical malpractice lawsuit based on a wrong diagnosis:
A doctor-patient relationship existed.
The doctor was negligent — that is, did not provide treatment in a reasonably skillful and competent manner.
The doctor's negligence caused actual injury to the patient.
Most medical malpractice cases hinge on either the second or third element (or both) — was the doctor negligent and did that negligence harm the patient?
What are common symptoms of medical misdiagnosis?
There are many warning signs that something might be wrong with you if a doctor failed to diagnose a serious health problem. Depending on what disease you or a loved one has that was not diagnosed, the warning signs could include:
Fatigue
Dizziness
Vomiting
Light headedness
Along with breast cancer, some of the most serious diseases or medical conditions that doctors routinely fail to diagnose include:
What should I do if I suspect I'm a victim of medical misdiagnosis?
Arrange a consultation with an experienced New York medical misdiagnosis attorney as soon as possible. We can help you deal with a wide range of legal issues that frequently come up during medical misdiagnosis cases.
Why Should I Hire NYC Medical Misdiagnosis Lawyers Frekhtman and Associates?
Many attorneys talk about what they can do for clients. We believe our case results speak for themselves. When it comes to medical misdiagnosis, we have consistently secured sizable settlements and verdicts for injury victims and their families throughout New York, including many multi-million-dollar cases:
30,000,000.00 – Med Mal Settlement
2,100,000.00 – Birth Injury Case
2,000,000.00 – Wrongful Death Hospital Negligence
We secured these large judgments because we vigorously investigated every single case and put our extensive resources and years of experience to work for each client and family.
Our team have been personal injury attorneys operating in New York City for over 20 years. We know how the insurance companies work. We fight against them everyday.
We bring in our own medical experts to review your case to make sure that what the hospital is telling you is true. If they help us determine that you have been the victim of malpractice, then we will aggressively fight your case and take it to trial if necessary.
Give us a call. We have numerous attorney offices throughout New York City to better serve you. We understand that mobility may be an issue and we can even meet with you at your home if necessary. We provide a free consultation and a No Win, No Fee model. You have nothing to lose. Contact us now and let us help you get the justice you deserve.